The Real Reason Miranda Lambert Saved Her Parents Marriage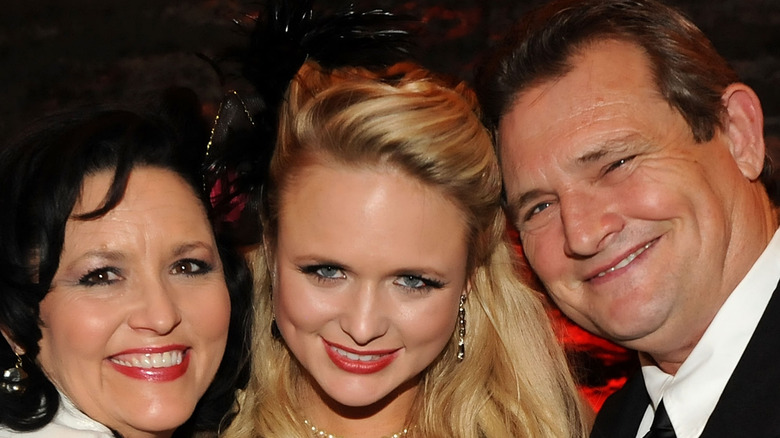 Rick Diamond/Getty Images
Recently, country music icon Miranda Lambert, and her mother, Beverly Lambert, were featured in Paramount+ docuseries titled "From Cradle to Stage." The series highlights the unique relationship between musicians and their mothers. The "Tequila Does" singer has a her close relationship with her mother, Beverly. On Mother's Day in 2019, Miranda referred to Beverly as her "best friend" in a touching tribute (via Pop culture). In an interview with Sounds like Nashville, Miranda recalls when her mother was more than just her best friend; Beverly was also Miranda's manager.
"She was booking me in bars," Miranda says. "I was playing Texas. So my mom was like my booking agent. She was working with me, and she was kind of like my boss in a way, and I hated that. Because she was also my boss in life because she's my mom, and so that was a tough time. But we're also one of those families where we can just get in a huge screaming match, and five minutes later, I love you, you know it. We're not one of those like, stay mad for a long time kind of people."
Although Beverly is no longer her daughter's manager at times, she still liked to join her on tour. "My mom is a riot," the singer exclaims. "She loves being on the road with me. She comes out probably like once a month."
For her part, Bev credits Miranda with "saving" Beverly's marriage."
Miranda's birth saved her parents' marriage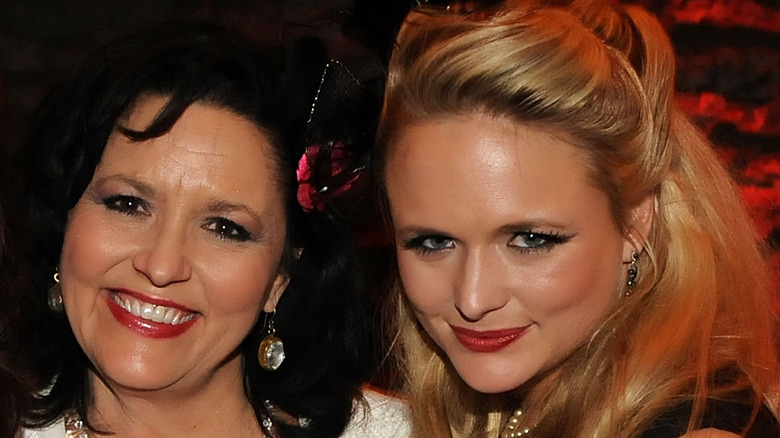 Rick Diamond/Getty Images
Miranda is the firstborn child of her parents, Beverly and Rick. In the Paramount+ docuseries, Bev reveals how her daughter "saved" her parents' marriage (via Taste of Nashville)
Bev met Rick when she was 15 years old. At the time, Rick was a guitarist and an undercover cop. Bev recalls their first encounter: "He had long hair, had a pink jacket on. I was like, 'Don Johnson done entered into my life — this is the best day ever!'" Their romance took off, and for four years, the couple remained happily married. But when Bev began managing a country club, Rick started to noticing her changing. "I got weird and stupid," Bev admits. "And he's like, 'I'm out. I don't want to be with you" (per Country 102.5).
Bev returned home and began to transition. During the process of what Bev refers to as "losing her mind," she reconnected with her faith. But the Lamberts proceeded with their divorce plans. Their divorce would've been finalized on Valentine's Day, 1983 (via Taste of Nashville). However, Rick returned to Dallas during the legal proceedings, and Bev requested he stay with her.
"About four months later, he got a phone call," Bev recalls. She was pregnant. The couple reunited and had their first child, Miranda, on November 10, 1983. "That's how Miranda saved my marriage," Bev Lambert concludes. The couple has been together ever since. In addition to their famous daughter, they also have a son.