Why The Internet Is Hating So Hard On The Dear Evan Hansen Movie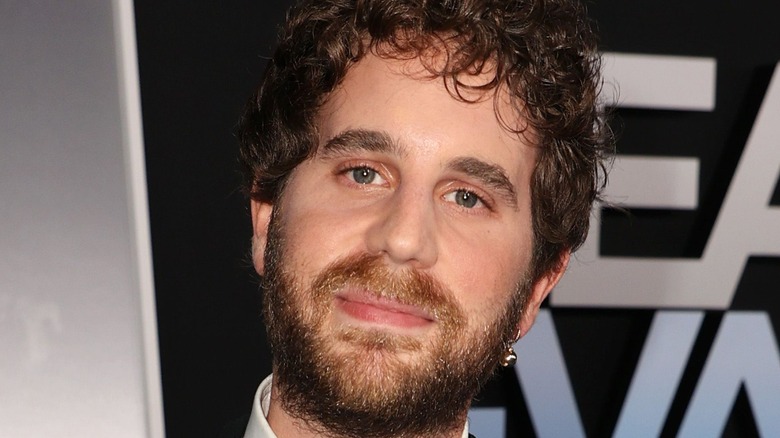 Kevin Winter/Getty Images
Ever since its triumphant 2017 Broadway debut, the musical "Dear Evan Hansen" has been evoking cheers and tears from its sold-out audiences. The tale of a high school outsider who finds acceptance in an unexpected way racked up six Tony Awards, including the coveted Best Musical statue. The COVID-19 pandemic forced this and other Broadway shows to shutter for more than a year, but with the reopening of New York's tourist industry, "Dear Evan Hansen" will be returning to the stage in December 2021. For fans who just can't wait (or who can't afford a ticket), the film adaptation is now opening nationwide.
Starring Ben Platt – who originated the title role on Broadway — the film also features Julianne Moore, Amy Adams, Danny Pino, and Colton Ryan as Connor Murphy, whose tragic death puts the events of the musical into motion. The songs from the hit show are preserved, including the tear-jerking anthem "You Will Be Found," along with numbers written especially for the movie. 
With a powerhouse cast and a huge fan base, this has to be a must-see, right? Well ... alas, not every musical translates well from stage to screen. For every "Sound of Music," "Hairspray," and "Chicago," there's a "Camelot" or "Cats" (we're still coughing up hairballs from that one). Unfortunately, "Dear Evan Hansen" seems to fall into the latter category. Early reviews of the film are lukewarm at best; USA Today called it "a well-meaning misfire," and the Roger Ebert website panned it as "an emotionally manipulative, overlong dirge." Yikes.
Critics are slamming the casting and plot of Dear Evan Hansen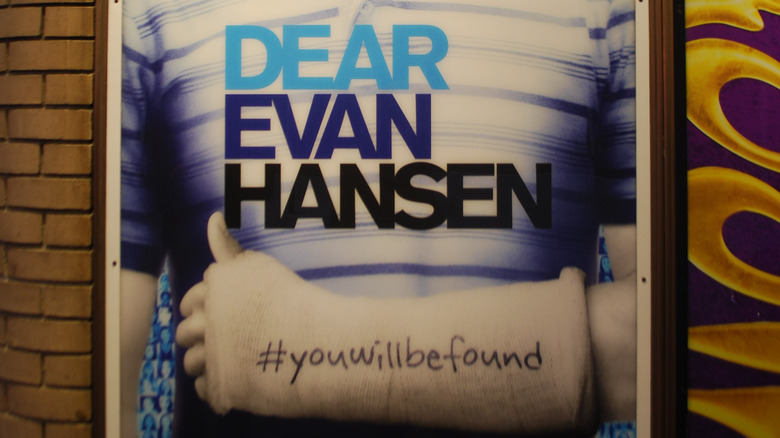 LouiesWorld1/Shutterstock
One point that has viewers fuming is bringing aboard Ben Platt as Evan Hansen. At 27, casting him as a high school senior is a challenge, even with his talent. Twitter is exploding with jokes and memes (like this one) poking fun of the actor's age. One user laughed that Platt "looks like if Paul Simon and Art Garfunkel somehow mated and that child was still in high school at 37." 
The plot of the film is also making viewers squirm (spoiler alerts ahead). Through an awkward misunderstanding, Evan finds himself pretending he was the best friend of Connor Murphy, a classmate who took his own life. The deception deepens as Evan bonds with Connor's parents and develops a relationship with his sister. On-stage, this concept somehow works; on film, it reportedly comes off as creepy. As Slash Film's critic Chris Evangelista wrote on Twitter, "Who among us hasn't pretended to be a high schooler and exploited a stranger's suicide in order to get close to the deceased's cute sister?" 
Still, at least one expert is applauding "Dear Evan Hansen" for addressing a vital issue. Dr. Harold Koplewicz, founder of the Child Mind Institute, wrote an essay on the film for NBC News. "[The film's] primary message — that mental health disorders are real, common and treatable — will likely be a lifesaver for countless young people," he said. "[Teenagers] need stories about how it's OK to hurt, it's OK to be honest about it, it's OK to ask for help. Stories that show there aren't quick fixes."