The Truth About Beanie Feldstein And Ben Platt's Friendship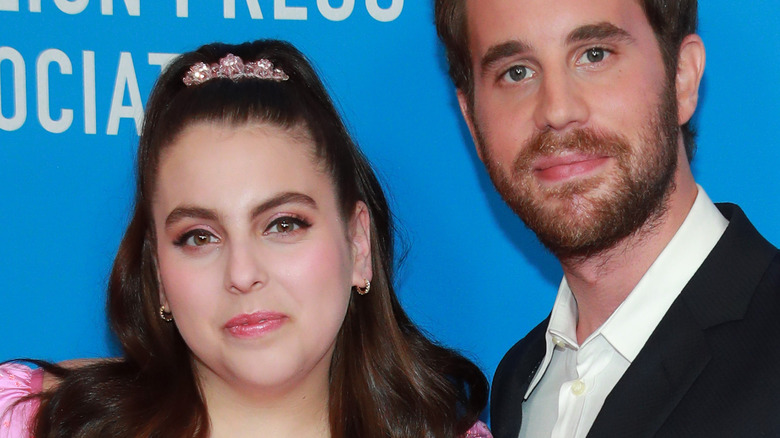 Rich Fury/Getty Images
While you may recognize them from starring in films like "Dear Evan Hansen" and Broadway productions like "Hello, Dolly!," these costars have a much longer history together than just their time on stage. The truth about Beanie Feldstein and Ben Platt's friendship is both touching and surprising, considering their respective star statuses. In a 2017 interview with Vanity Fair, the two shared the story of how they met and how their friendship has lasted into their new lives of fame.
Fledstein and Platt first met at a friend's bat mitzvah in the early 2000s and have been inseparable ever since. "We sort of got in trouble because we like, weren't really hanging out [with anyone else]," Feldstein told Variety. They briefly lost touch after the party because neither had cellphones, but jumped right back into that blossoming friendship in high school. That bond has followed them onto Broadway and throughout numerous hit films.
Feldstein on being part of a 'best-friend duo' with Platt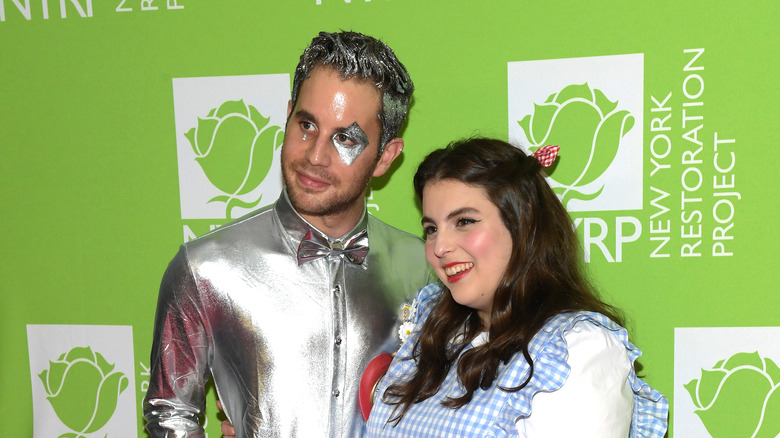 Ben Gabbe/Getty Images
Through all of the highlights of their lives, Beanie Feldstein and Ben Platt have been side-by-side — either physically or in spirit. The two attended both prom and the Tony Awards together, and they make a point of liking and commenting on every single social media post the other shares. The Vanity Fair interview was their first together, and it did not disappoint. "It's weird that we're doing an interview together," Platt said. To which Feldstein replied, "It's insane!"
Feldstein went on to talk about the experience of watching one another succeed. "But the individual thing, the way that it's worked out time-wise has been ... that's what's the most surreal, because each thing has happened one after the other. We can kind of take them in one at a time; it's been really helpful. I feel better since we get to go through it together."
As if that wasn't sweet enough, Feldstein said that their high school selves would have been "obsessed" with them. "It really is not to be believed. I can imagine us in high school if we read about a best-friend duo that was on Broadway. We'd be like, 'We're obsessed with them!' We would watch every Broadway.com interview they did."
Their upcoming movie together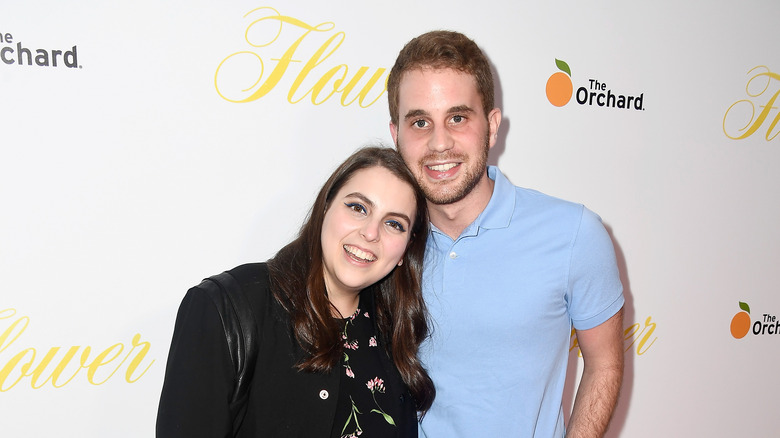 Frazer Harrison/Getty Images
Since meeting at the bat mitzvah, Beanie Feldstein and Ben Platt have gone on to walk red carpets and sing together every chance they get. In 2020, they began filming a film adaptation of "Merrily We Roll Along," which will be filmed over the course of 20 years (per Elle). The project sounds like quite the opportunity for two best friends to share the world they love. 
"I can't say anything too specific," Feldstein told Broadway.com about the film. "What I can say is that I think what Ben and I have is beyond friendship, honestly. It's like a soulmate connection. We're like twins separated at birth or something. We've always loved 'Merrily,' but I think in our college age years, we both kind of fell in love with it. I got the role in 'Ladybird' where we do parts of the show, and I hadn't seen the musical yet. Ben and I were across the street from Lincoln Center having lunch, and I was like, 'I really wanna watch it.' Ben said. 'Why don't we try to go to the [New York Public Library for the Performing Arts] archive?' Ben and I watched it together that day, which was so special. It'll be worth the wait."
There is no doubt that Feldstein and Platt's friendship will last well throughout the decades of filming and beyond. A bond like that is made of stronger stuff.