How Blake Shelton Made Country Music History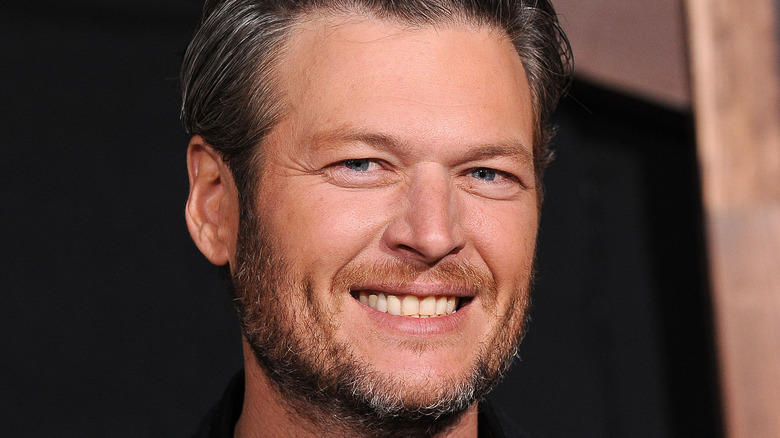 DFree/Shutterstock
Country music star Blake Shelton has been on the top of the charts for decades. Shelton landed his first No. 1 hit in 2001, with his debut single "Austin" (via Taste of Country). The hit single stayed on Billboard's Hot Country Singles & Tracks chart at No. 1 for five weeks. His breakout single tied a record set by Billy Ray Cyrus in 1992, with Cyrus' debut single, "Achy Breaky Heart" (per Taste of Country).
Although Shelton didn't write his chart-topping debut single, he used his experience with relationships to amplify the song's message, making the track relatable to fans. "I've had girlfriends I've gotten back together with after we'd broken up, and it never worked out," he told The Country Daily in 2001. "But 'Austin' relates to all of those situations, whether it works out or not. It's really about second chances."
Two decades later, in an interview with People, the Grammy-winning artist revisits his classic hit. "I'm not sure how many people actually have an 'answering machine' anymore, but the song is still as powerful and special as the first time I ever sang it," he says. "I'm grateful for all the fans who continue to connect with it like I do." Wide Open Country ranked Shelton's early 2000s hit as his best song to date.
For two decades, Shelton has climbed the country music charts, setting and breaking records. The "God's Country" singer even made country music history.
Blake Shelton's record-setting hits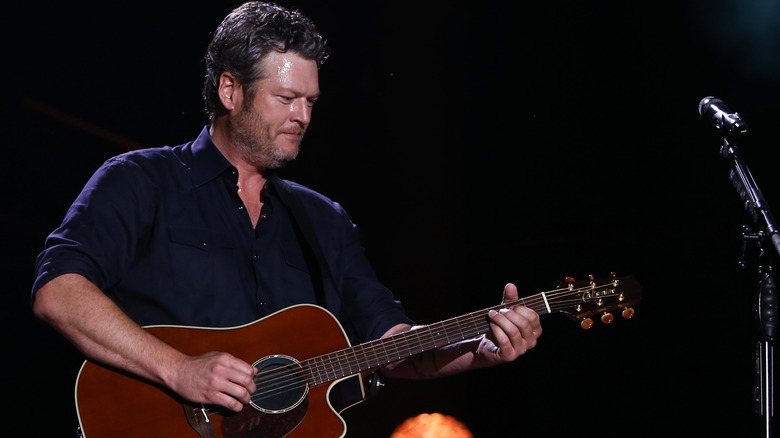 Debby Wong/Shutterstock
Since his debut single, "Austin," country music king Blake Shelton has continuously dropped top-charting singles. In 2014, the Oklahoma native set the record for the most consecutive No. 1 songs on country charts (via iHeart Radio). Shelton was initially tied with Country Music star Brad Paisley, who from 2005-2009 held 10 consecutive No. 1 recordings (per A Taste of Country). In 2014, Shelton released his lead single, "Doin' What She Likes," from his album "Based on a True Story."
In an interview with Billboard, the singer refers to his record-breaking hit as "domestic," comparing its lyrics to his life with his then-wife Miranda Lambert. "It's kind of domestic, and that's pretty much what I am now," Shelton told Billboard. "There's a lot of elements of that song that are just so true to mine and Miranda's life together. It's about a guy that's just, as long as he's making her happy, then he's happy."
Shelton's iconic consecutive No. 1 singles started with "Hillbilly Bone" in 2010 and ended in 2014 with "Doin' What She Likes." The "Honey Bee" singer has a total of 28 No. 1 singles (via Billboard). Shelton's consecutive hits record has made him a country music legend.