The Truth About Barbra Streisand's Stepson, Jess Brolin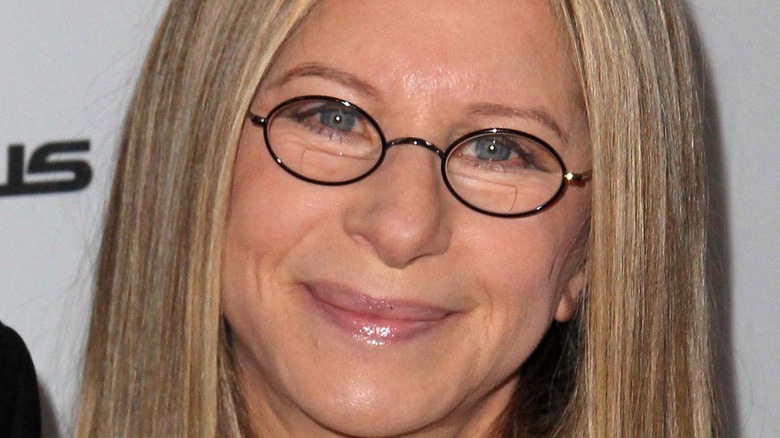 s_bukley/Shutterstock
Barbara Streisand's EGOT awards speak for themselves when it comes to her immense talent (via Forbes). As far as her personal life goes, though, the singer and actress prefers to keep out of the spotlight. 
Streisand has been married to actor James Brolin for over 20 years. Now, decades past their honeymoon phase, the relationship is still going strong. In an interview with People, Brolin stated of his wife, "I like women who say their peace, and I'm a calming factor, and she gets me up and doing things I wouldn't normally accomplish. It's like a perfect situation, the two of us."
The "Funny Girl" star married Brolin in 1998 after a string of love affairs, just two years after their first date. "He had cut off all his hair and was clean-shaven," Streisand told W Magazine. "I asked him, 'Who screwed up your hair?' He later told me that's when he fell in love with me." Along with her new husband, Streisand also gained two stepsons, fellow actor Josh Brolin and his lesser-known brother, Jess.
Jess Brolin was rumored to be homeless
Unlike his Academy Award nominated brother, Jess Brolin has had a difficult time navigating the inert stardom that came with his last name. Brolin was born in 1972 and grew up on a ranch in Templeton, California (via Just Richest). In 1995, after his parents' divorce, Brolin's mother, Jane Cameron, died in a tragic car accident, leaving her son a 6-figure inheritance.
Following Cameron's death, Brolin moved into a modest apartment, but according to Just Richest, he quickly ran through his funds and was evicted by 2011. Consequently, Brolin began living in his truck and then, eventually, the streets of California. Daily Research Plot reported back in 2014 that Brolin was captured by paparazzi wandering around Ojai and eating out of the garbage.
Father James Brolin refuted this as a misinterpretation of pictures, claiming his son was "collecting bottles and cans from the bin, and all the money went into charity." In a 2021 interview with Parade, James Brolin stated his son now "lives in a mountain town and runs a charity organization. Right now, he's probably the happiest of us all."
We're glad to hear it!