Michael Cohen Reveals Ivanka And Jared's Role In Protecting Donald Trump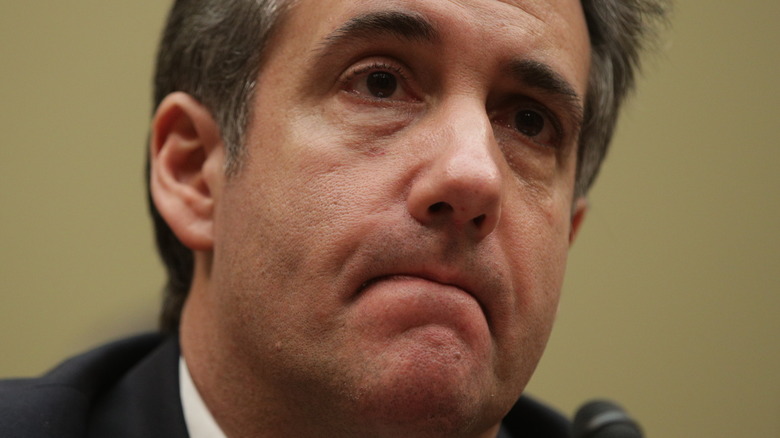 Alex Wong/Getty Images
Michael Cohen, the one-time personal lawyer for former President Donald Trump, claims to know all the dirty little secrets about the Trump family and the Trump Organization. After he pled guilty to crimes committed on behalf of Trump and was sentenced to three years in prison (via The Washington Post), he testified before Congress regarding what he knew about the then-president in 2019 and has admitted to cooperating with the Manhattan district attorney's office in New York as part of its investigation into the Trumps and their company.
As Cohen sits in home confinement after being released from prison, as were many non-violent criminals when the coronavirus pandemic began, he has stayed busy talking — talking to prosecutors, talking to an audience via his "Mea Culpa" podcast (via PodcastOne), and talking to journalists. In June of 2021, he sat down with MSNBC's Ari Melber just as Manhattan DA Cy Vance was getting ready to indict the Trump Organization and its CFO Alan Weisselberg for financial crimes, which the office did on July 30, 2021, according to The New York Times.
Michael Cohen opens up about the Trump world lies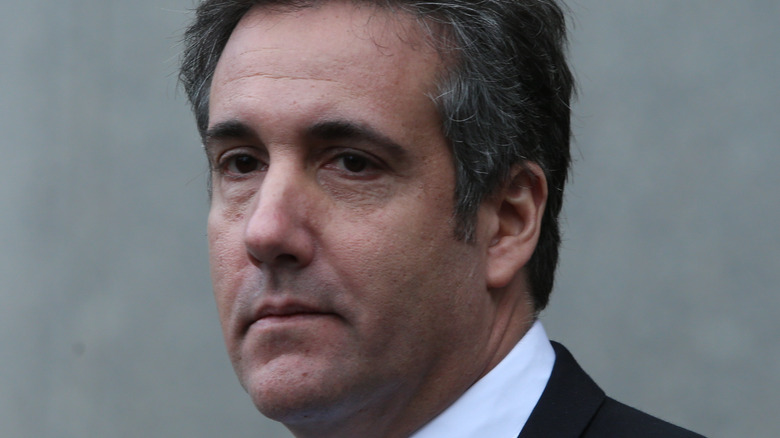 a katz/Shutterstock
One of the crimes to which Michael Cohen pleaded guilty was lying to Congress in order to protect Donald Trump. He told Ari Melber that's just pretty much standard procedure within the Trump Organization and Trump's inner circle. That inner circle includes Trump's family, longtime business associates, and at one time, Cohen.
When Cohen spoke to Melber in June, he said Allan Weisselberg had some choices to make should he be indicted, which eventually did happen.
"So, Allen has a choice," Cohen said. "The choice is, do you want to spend the golden years of your life behind bars while remaining loyal to Donald Trump, knowing that Trump would absolutely 100 percent not be loyal to you, or are you going to allow yourself and your sons to go to prison versus pass along the information and try to get yourself some sort of leniency?" (via The Independent).
Michael Cohen makes accusations against Jared and Ivanka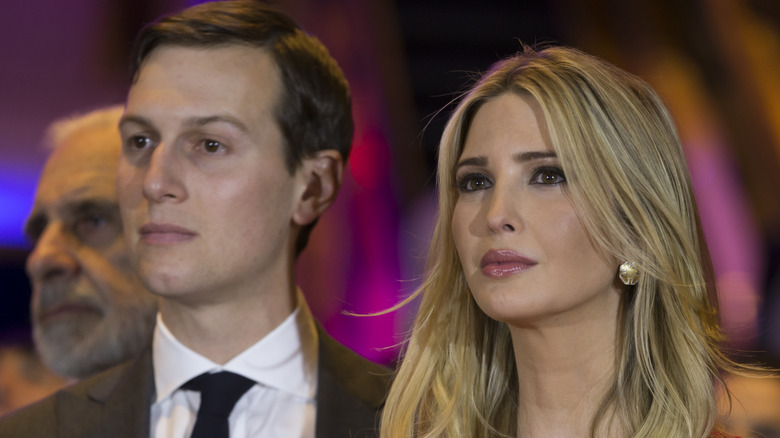 lev radin/Shutterstock
Cohen also stressed to MSNBC's Ari Melber that just about everyone in the Trump Organization lies to protect the 45th president — just as he himself once did before ending up in prison and apparently seeing the error of his ways. According to Cohen, those liars include Donald Trump's daughter Ivanka and her husband, Jared Kushner.
"And they will continue [to lie], as I did, including with Congress. We all lied in order to protect Donald. The problem, though, is that there are documents that show the opposite, that I wasn't the only one that lied in the creation of that document," Cohen said of the documents to cover up the hush money payments Cohen made to porn star Stormy Daniels, who claims to have had an affair with Trump. "It was Ivanka and Jared and the lawyers. All of them were involved in the setting up of that — of that information to Congress. So, yes, I'm the one that suffered the consequences, and my belief is that Allen is going to suffer the same consequences" (via The Independent).