Mariah Carey Shares Her Natural Beauty Hack For Plump Lips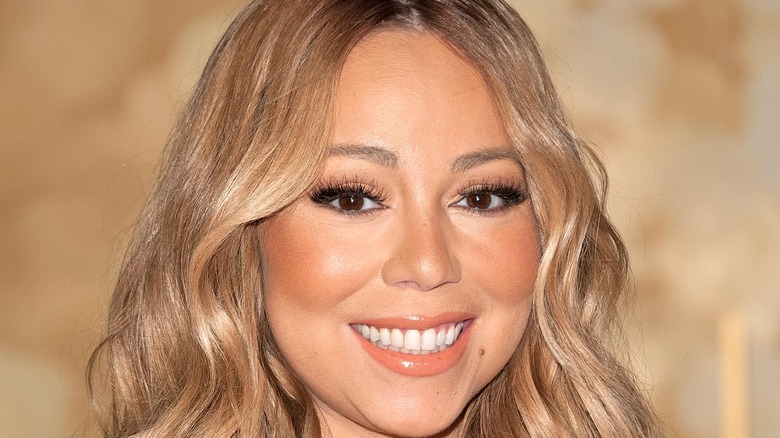 D Dipasupil/Getty Images
Mariah Carey is an icon — in every sense of the word. The internationally renowned singer has been an entertainment mainstay for several decades at this stage and shows no signs of slowing down. Carey is so celebrated primarily because, aside from her enormous talent, she refuses to be anything but herself. There are tons of infamous stories about the "Honey" hitmaker, many of which originated with her legendary appearance on MTV's "Cribs," but in true Carey fashion, she'd rather add to the mythos than apologize for it. 
In an interview with The Guardian, the R&B icon argued, "You know what? I don't give a s**t. I f*****g am high-maintenance because I deserve to be at this point." Carey clarified, "That may sound arrogant, but I hope you frame it within the context of coming from nothing. If I can't be high-maintenance after working my a** off my entire life ... I didn't realise (sic) we all had to be low-maintenance."  
The legendary singer courts press for her diva-ish demands, and, when it comes to beauty rituals, Carey is no less intractable. Among other things, she swears by bathing in cold milk to fight the effects of aging (via The Guardian), enlists a professional masseuse to help her nod off at night (via V magazine), and, most infamously of all, refuses to be glimpsed without the correct lighting (via Vogue). 
Shockingly, however, one of Carey's best beauty hacks is relatively simple (and cheap!). 
Mariah Carey swears by this nifty trick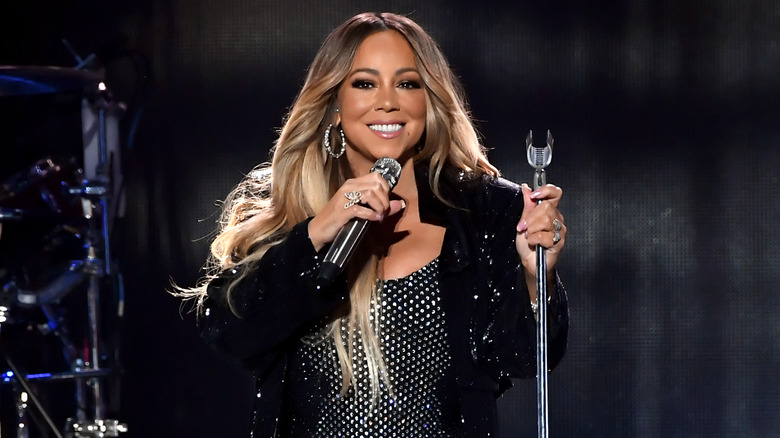 Kevin Winter/Getty Images
Mariah Carey's got a pretty famous mouth, since she's known and beloved worldwide for hitting high notes most singers could only dream of reaching. Carey tends to keep her lips glossed to perfection as a matter of principle, and when it comes to ensuring they also look perfectly plumped, she's got a handy tool to help. According to OK!, the superstar singer simply adds a little peppermint oil to her lip gloss before applying it, which gives Carey's pout an instant boost. 
Peppermint oil is a well-known natural lip plumper, but, when Byrdie put it to the test, they found the effects were fleeting. "As soon as I put this oil on, it made my lips tingle, and as with any minty tingle (like a toothpaste or mouthwash), I felt like it had to be working," said the tester. "Within a few minutes, I truly did feel that my lips looked a bit bigger, but it began to fade quickly, and my lips were back to normal." However, when mixed with a little cayenne pepper — another reported natural lip plumper — the effects seemed to last slightly longer. 
If nothing else, Carey's beauty hack provided an enjoyable tingle and likely some fresh breath.