The Real Reason Suni Lee Almost Quit Gymnastics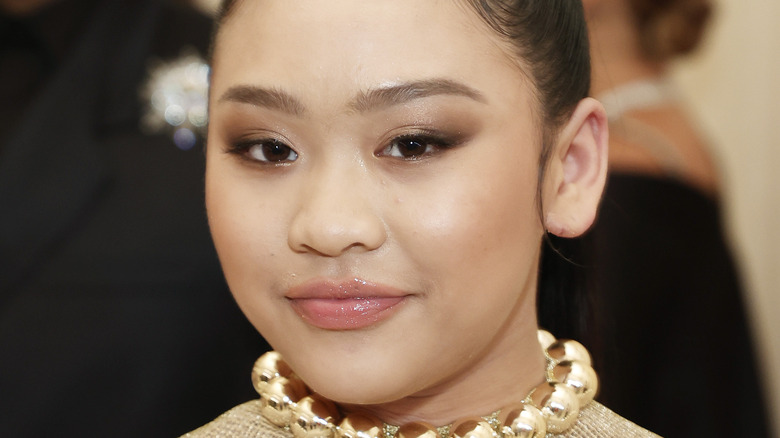 Arturo Holmes/MG 21/Getty Images
When you've made it to the Olympics, you've likely experienced incredible highs and lows on your journey to get there. Throw in a pandemic and watch as the best of the best question their original determination. Take Suni Lee, the all-around gold medalist in women's gymnastics. Once she found out that the Tokyo 2020 Olympics were going to be postponed, she had a lot to think about.
According to an interview with ESPN, when her gym shut down in March 2020, she questioned whether or not she would be able to compete at the same level she once did. Little by little, Lee started training again and had to come to terms with the fact that it would be another year before she saw the Olympic floor. Unfortunately, soon after getting back in the gym, she broke her left foot. After losing two family members, the gymnast started to wonder if it was time to take a step back. Eventually, Lee returned to the sport she loves and was ready to compete in the winter of 2020 — making her Olympic bid clear.
"It's been a tough year, but I'm super proud of myself," she told ESPN in July 2021. "After COVID and quarantine, I was unmotivated because we had so much time off and I felt I wasn't good enough anymore. But now I've been a lot better mentally, and you can see it in my gymnastics."
Suni Lee will focus on college gymnastics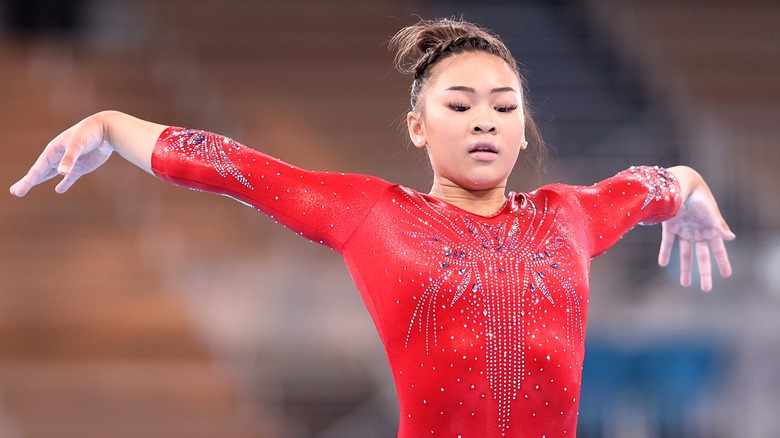 Elsa/Getty Images
While an Olympic gold medal seems like the ceiling for any gymnast, Suni Lee has her sights set on competing at Auburn University. According to the L.A. Times, Lee no longer has to choose between capitalizing on her endorsements from her Olympic fame and competing for her school after the NCAA changed its rules around sponsorships. 
The coach of Lee's team explained to the outlet, "From the NCAA perspective, we're going to have some of the brightest lights join our ranks and I think from an individual perspective, it extends their careers." He continued, "They can actually still compete in college, they can work their routines around so they can be NCAA competitive but still stay in the lime light."
Even after winning a gold medal, Lee still plans to compete in her favorite sport. The rules have changed for her — the NCAA limits training time to 20 hours per week as opposed to the 40 she's used to, the outlet notes. Furthermore, the NCAA has fewer restrictions around difficulty, thus making it easier for athletes to show their personalities. With more excitement around gymnastics, the 2019 national title competition received a 510% increase in viewership, the outlet reports. With an Olympic gold medalist competing, that number will likely spike even more.
Despite the injuries and personal adversity, Suni Lee stuck with her lifelong dream of becoming an Olympian and ended up bringing home a gold medal. After the Olympics, she's turning her attention to a new arena and will continue to inspire people all over the world.