Rachel Ray's Biggest Celebrity Crush May Surprise You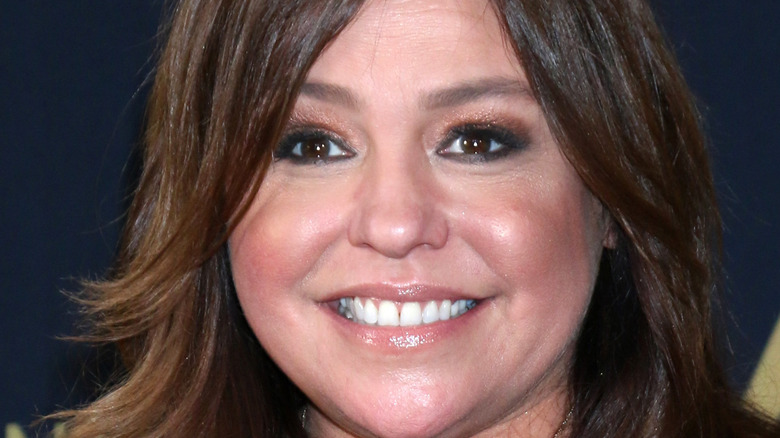 Kathy Hutchins/Shutterstock
Rachael Ray is one of the biggest names in the food industry, and for good reason. She's a brilliant chef who always keeps her audience in mind when developing recipes, and she's a homey kind of television host who actually makes viewers feel welcome. She's been helping home cooks for nearly two decades, including her hit television program "30 Minute Meals" and her self-titled cooking talk show (via IMDb). She's even appeared in scripted roles, such as her voice work in "The Emoji Movie."
Ray's insights aren't one-sided, either. Viewers get to see her life just as much as she gives back to them to aid their lives. The star has opened up about being bullied as a kid, and she's talked about her marriage after her disastrous house fire. Getting glimpses into her life is a treat for fans and casual viewers alike, and it helps build credibility and trust between them.
We're always learning more things about this cooking pro. That includes now knowing who her biggest celebrity crush is.
Rachael Ray never thought 'in a million years' she'd get to meet this celebrity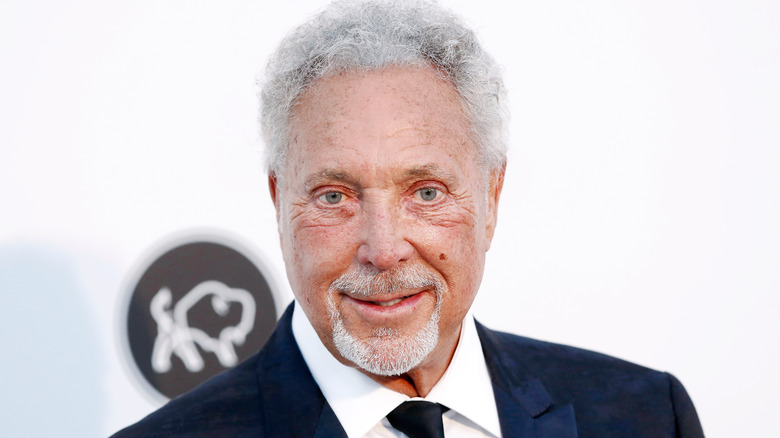 Andrea Raffin/Shutterstock
Rachael Ray has an innate knack for relating to everyone around her, and it's her candor that has helped keep her in the limelight for so many reasons. According to Food Network, for example, Ray is a family person, and she's down to earth. She doesn't love to wear makeup unless she's filming a show, and she has a particular interest in old school celebs.
In fact, Ray's biggest celebrity crush is none other than Tom Jones, per Food Network. What's particularly great about this fact is that Jones once found himself as a guest on her talk show (via The Rachael Ray Show). "I really love feeding people that I'd never think in a million years I'd get to meet," Ray has said about encounters like this one.
We can't blame Ray for loving Tom Jones. The famed singer is one of the biggest names in music history, and his talent has entertained the world for decades. According to Celebrity Net Worth, he won his first Grammy in 1966, and his career has only continued upward since.
Ultimately, Ray is an excellent host, and we're only slightly jealous that she gets to meet so many of her idols.