Alison Sweeney Confesses That This Childhood Game Is Her Favorite Way To Work Out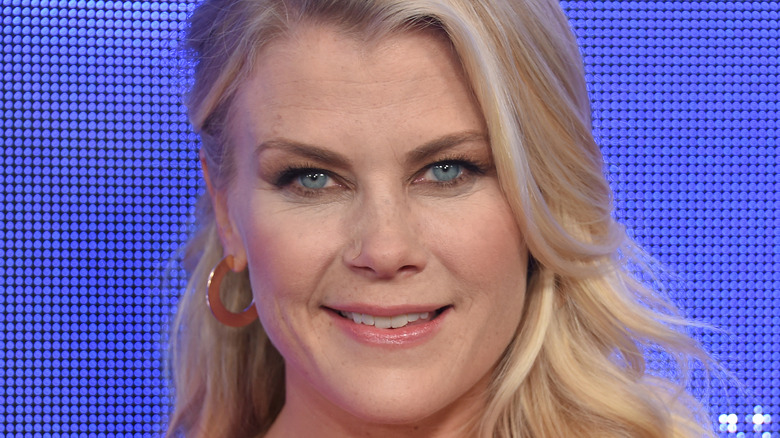 DFree/Shutterstock
Alison Sweeney has been entertaining audiences on television since her childhood, first as a younger version of popular character Adrienne Johnson on "Days of Our Lives" in 1987 and then returning six years later at the age of 17 to play Samantha Brady, a role she has brought back to the small screen off and on for nearly three decades as of this writing (via IMDb). Of course, never one to take down time, Sweeney also hosted "The Biggest Loser" from 2006 until 2015, helping people get fit and healthy in the same way she chose to get fit and healthy in 1999. As Sweeney told Self in 2011, "I've been on 'Days' since I was 16, and being surrounded by such thin, gorgeous actresses made me so insecure and self-conscious."
That's why she one day decided to ditch the fad diets, make better choices with her eating, and add fitness into her routine with regular boot camp workouts. "As soon as I made it about being healthy and shifted my focus away from the scale, the weight started to come off," Sweeney said. "I keep track of my body by how my jeans fit — and how I feel."
Now that she's a mom of two, Sweeney has admitted to taking advantage of younger generation fun that her kids love to help stay fit.
Alison Sweeney joined the at-home fitness revolution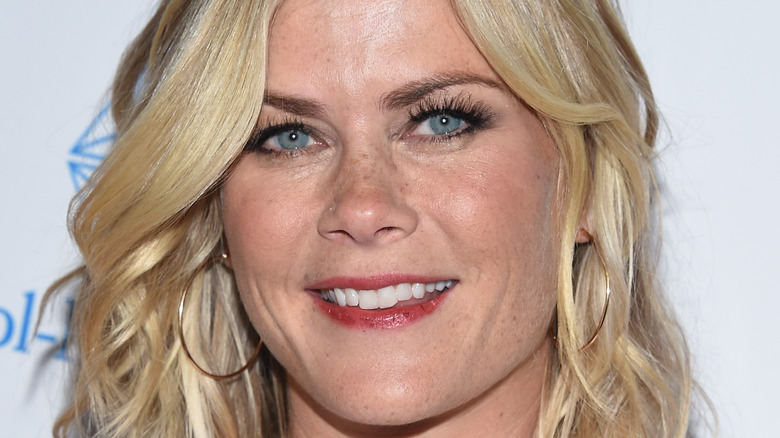 DFree/Shutterstock
Even before COVID-19 seemed to shut down the world and gyms began to close, Sweeney learned that working out at home could be just as much fun and just as effective as making sure to get to a gym each day. In 2009, Sweeney confessed that just playing games with her kids on the Nintendo Wii — which also offers a Wii Fit platform for fitness — gave her a great workout. "It definitely challenges you, so if anyone says, 'Working out isn't tough,' then they don't know what they're talking about because it's the hardest things you could ever do," she told US Weekly.
A decade later, as her kids grew older, Sweeney found another at-home "toy" to keep her in the fitness game — a Peloton spin bike. Having the bike right in her house where she can always see it motivates her not to skip workouts. "It's really taken all of my excuses that I used to have," she told Parade in 2019. "I find that this system really gives me that middle ground."