Kate Middleton Posts Sad Tweet About This Tragic Death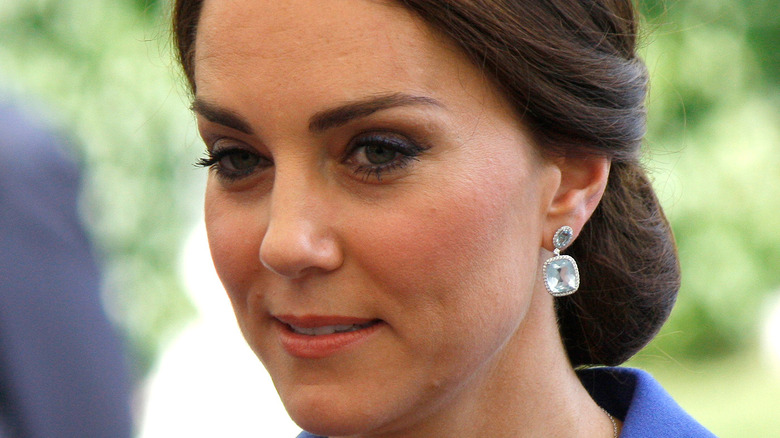 360b/Shutterstock
In a rare personal comment made on social media, Kate Middleton posted a sad tweet about the murder of a London primary school teacher. News broke on Thursday, September 23, that 28-year-old Sabina Nessa was murdered on her way to a pub near her home. As the world mourned the loss of the young teacher, Middleton expressed her own sadness about the tragedy in the U.K.
London's Metropolitan Police shared in a statement that Nessa was walking the short five minutes from her home to the pub when she was murdered (via People). It is believed that she was killed while walking through a nearby park where she was meeting a friend. "Sabina's journey should have taken just over five minutes but she never made it to her destination," London's Detective Inspector Joe Garrity said in a press release Thursday (via Mynewsdesk). "We know the community are rightly shocked by this murder — as are we — and we are using every resource available to us to find the individual responsible."
Following the announcement made by authorities, Middleton took to her and Prince William's shared Twitter account to send her condolences. "I am saddened by the loss of another innocent young woman on our streets," Middleton wrote in the tweet. "My thoughts are with Sabina's family and friends, and all those who have been affected by this tragic event." She closed the tweet with the sign-off "C" to let followers know that it was she who wrote the tweet. 
The U.K. responds to tragic murders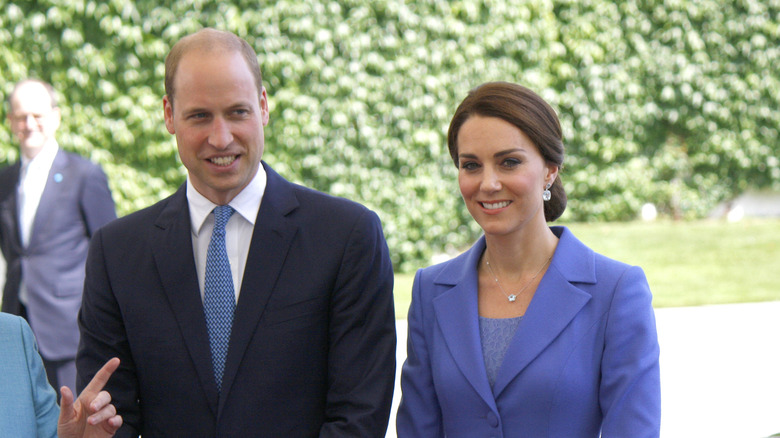 360b/Shutterstock
Personal tweets from Kate Middleton and Prince William are few and far between, but the death of Sabina Nessa and the subsequent investigation have shocked the nation. Nessa's death comes shortly after the death of another young woman in the U.K,, Sarah Everard. Everard disappeared on March 3, 2021, and her body was discovered a week later in a nearby lake on a property owned by her killer, per BBC. Metropolitan Police Officer Wayne Couzens later admitted to Everard's murder. 
In the wake of these two recent tragedies, British authorities and members of the public alike have expressed their concerns over the safety of women out alone. Speaking with ITV, Nessa's cousin Zubel Ahmed expressed his disbelief over what happened. "[She was] truly the most kind, caring person out there," Ahmed said of his cousin. "I don't understand how someone can do this, I really don't. It's a big, big loss to our family."
People reported police arrested two unnamed men in connection with Nessa's murder, but back-to-back tragic murders have the nation talking. The royal family among them.