The Iconic Food Prince Harry Tried While In New York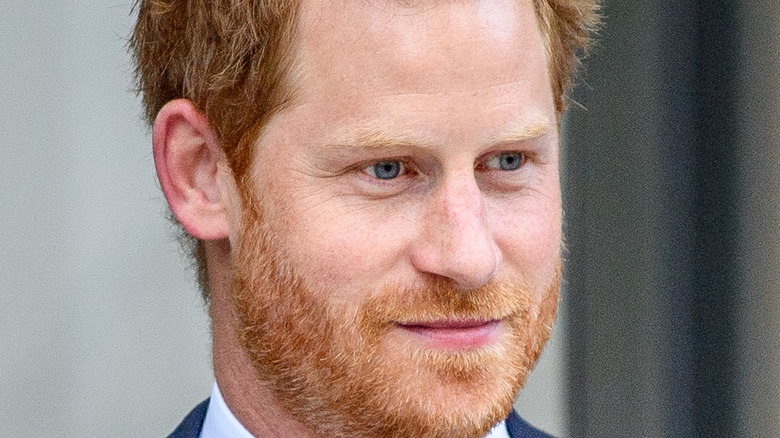 Roy Rochlin/Getty Images
Prince Harry has experienced a whirlwind of a time over the last several years. He left the royal family to pursue building his own family, and relocated to California, leaving the United Kingdom behind. Since moving, he's begun building his own media empire with his wife, Meghan Markle, and the two have celebrated a number of occasions together, including, most recently, Harry's birthday.
There are many things we don't know about the Duke of Sussex, and perhaps that's by design. Still, what we do know is often regarding his itinerary. After all, he can't go many places without the paparazzi following him. On Friday, September 24, for example, the Duke and Duchess visited an elementary school in Harlem while on a trip to New York City (via CBS New York). According to this outlet, Markle read from her book "The Bench" to a class of second graders at PS 123, while Harry sat with the children as she read.
"I wrote this book originally as a poem for my husband when we just had our little boy," Markle explained to the second graders. "I haven't ever read it to any other kids besides our own kids. So I'm really excited now I get to read it to you." With this trip, the two proved once again their commitment to younger generations and education. However, there was also news that Harry may have tried a uniquely American dish for the first time while in the Big Apple.
This is the restaurant where Harry and Meghan Markle took a tour of Southern cuisine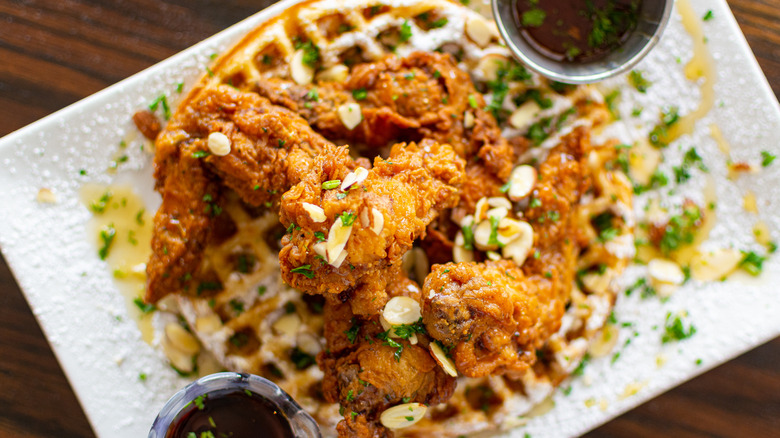 Stephano T/Shutterstock
Prince Harry and Meghan Markle always act as beacons of hope. However, sometimes, fans simply need to know the trivial details of their lives as well, like the Duke potentially trying a new food.
In fact, during their trip to New York City, Harry may have eaten chicken and waffles — the classic southern American dish — for the first time ever, per Page Six. It's unclear whether it was actually his first time eating the dish, but an onlooker seems to think so. "Harry said it was the first time he'd ever tried chicken and waffles and remarked it was delicious," the onlooker told Page Six.
Harry and Meghan were enjoying their meal at Melba's, the 114th Street restaurant owned by Melba Wilson, in Harlem. Along with the fried chicken on eggnog waffles, the two also enjoyed some catfish, yams, collard greens, and spring rolls (via BET). The collard greens were apparently not new to the prince, though. The onlooker later told Page Six that, according to Harry, Meghan's mom cooks them collard greens often and he loves them.
What do you think? Do you really think it was Harry's first time eating chicken and waffles? In any case, we simply know we're jonesing for some now!