Could This Special Event Be A Chance For Harry And William To Reconcile?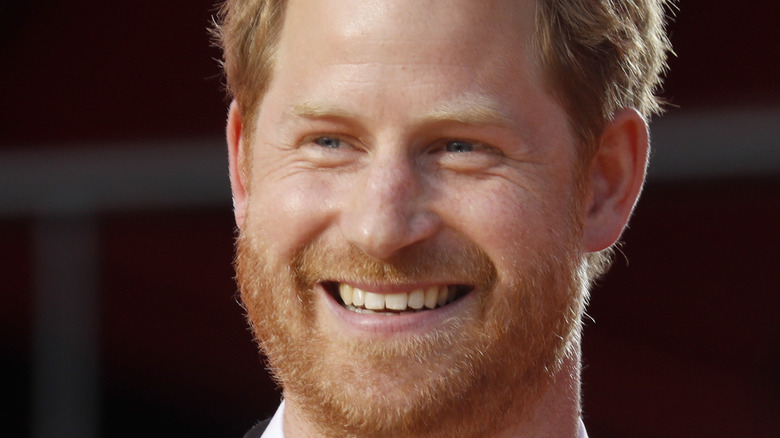 John Lamparski/Getty Images
The feud between Prince Harry and Prince William of the British royal family has been ongoing and matters don't appear to be improving. Some have speculated their feud is a symptom of sibling rivalry, but their disagreements have even extended to family funerals so it's unlikely to only be a case of brothers bickering.
Harry and William last appeared together in person on July 1, 2021, at the unveiling of a statue of their late mother, Princess Diana, who died in a tragic car accident in 1997 (via Cosmopolitan). After this event, a royal expert confirmed that the brothers were still in disagreement with each other and the event honoring their late mother didn't unite them as some had hoped.
Now, Harry lives in California separated from the royal family and his birth country with his wife, Meghan Markle, and their two children. William, on the other hand, remains in the U.K. as an active member of the family and its traditions. There's one thing we're all left wondering: Is there anything that can bring them back together?
This is why the Diana Award is so important for these brothers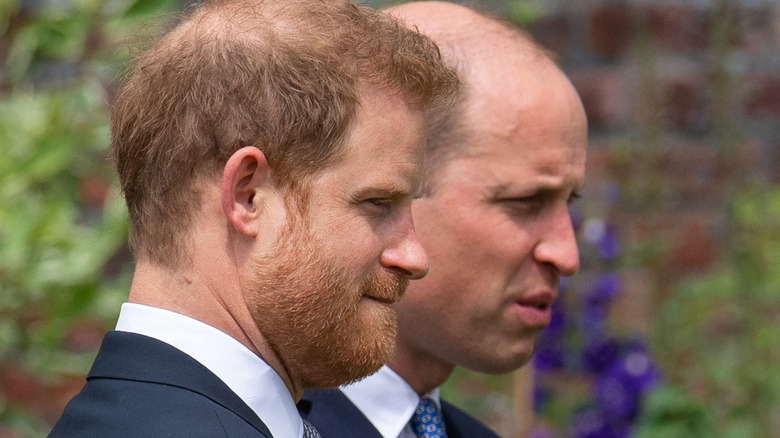 Wpa Pool/Getty Images
While it doesn't appear likely that Prince William and Prince Harry will reunite on their own accord any time soon, the two should be in the same location come December. According to The Daily Mail, the 2021 Diana Award will be given in December and both brothers are expected to attend the award ceremony.
"We're delighted that we still have the support of the Duke of Cambridge and the Duke of Sussex," Tessy Ojo, the Diana Award's chief executive, told The Daily Mail. "Right now we're the only charity that has both of them involved. It really is a privilege," she added.
As for what the Diana Award is, it is described as "the most prestigious accolade a young person aged 9-25 years can receive for their social action or humanitarian work." This year's ceremony will be hosted by Earl Spencer, Diana's brother, and will be held at Althorp, Diana's family home. With Spencer and other loved ones in attendance, we can only hope that this day will be filled with love and respect for everyone involved. Harry's family may even get to meet baby Lilibet for the first time this December.