The Endearing Reason Kate Middleton's Mother Launched Her Company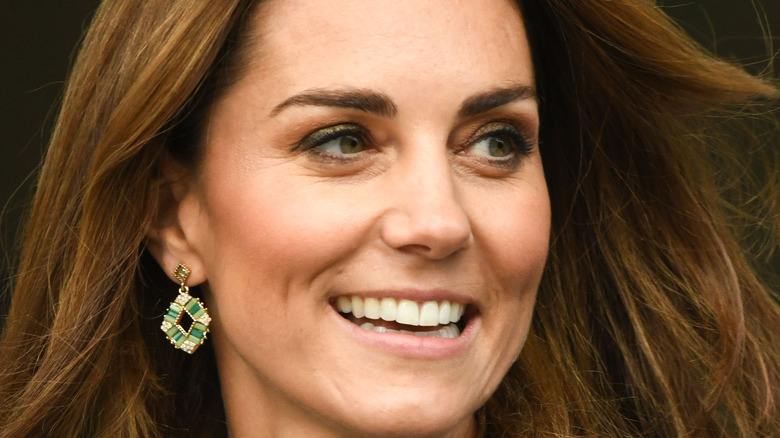 Bart Lenoir/Shutterstock
Kate Middleton always seems to be one of the most beloved members of the royal family, and the Middletons as a family have always been supportive of one another and their country. As one of the younger royal couples that everyone has their eyes on, Kate is often talked about in relation to her husband, Prince William, but she has her own business too.
Kate Middleton's family always looks precious when making public appearances and her mother, Carole Middleton, is no exception. In fact, according to Hello! Magazine, the 66-year-old matriarch has even been sporting Kate's favorite style of jeans recently. "I spend a lot of time with young people which can help keep anyone young," Carole told The Daily Mail of her life (via Hello! Magazine). "I hope I haven't become set in my ways, which can perhaps age you. I like to hear about trends in fashion, sport and design."
It's perhaps this attitude that led her to starting her party supplies business, but it may also be something even more endearing.
This is how long it took Carole Middleton to launch her business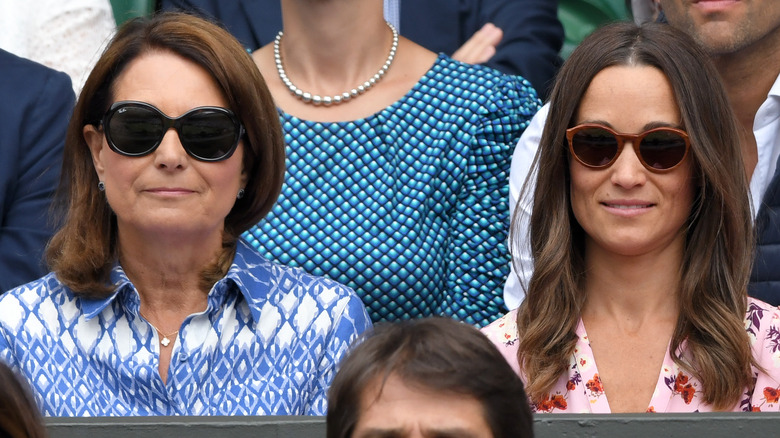 Karwai Tang/Getty Images
Like every business owner, Carole Middleton was directly affected by the COVID-19 pandemic, which shut down businesses across the world in the name of consumer and employee safety. According to The Daily Mail, though, this didn't dampen Middleton's hopes or love for her party supplies business, Party Pieces. In fact, her business has bounced back with a new collection of party supplies now that lockdown requirements have loosened in the U.K.
"They say if you do a job you enjoy, you don't work a day in your life, and I truly feel like that; even when it's very busy," Middleton said. That's why she began her company in the first place. What was the moment that spurred her actual leap into this career, though? It was Kate Middleton's fifth birthday when her mother couldn't find the right party supplies for her daughter's party (via People).
From there, she wanted to create a business that would sell the very things she thought the market was missing. "All I could find were basic clown plates," she explained. "I realized there was a gap in the market for party ware that wasn't too expensive and which looked good, so [I] decided to design my own." She was turned down a lot, but now, years later, the Party Pieces collection has arrived.