The Real Reason Prince William And Kate Middleton Want To Move May Surprise You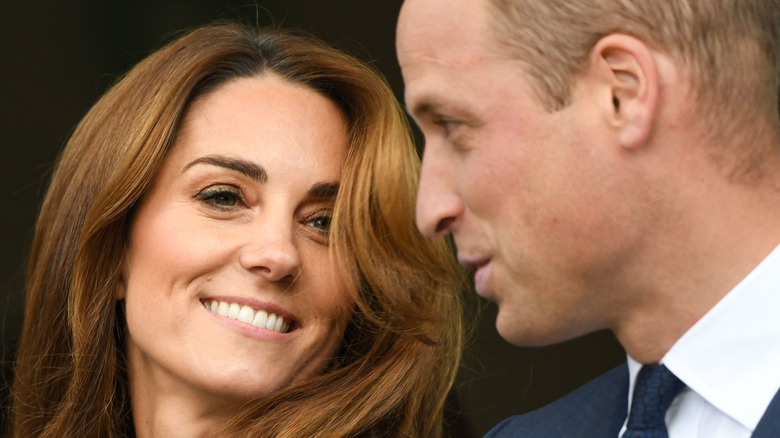 Bart Lenoir/Shutterstock
In some ways, Prince William and Kate Middleton are like any other busy parents: Seeing their three children off to school, mixing up treats in the kitchen, packing snacks for outdoor excursions, and conducting business from home via Zoom. Sometimes it's easy to forget that this relatable couple are the future King and Queen of England. But, every so often, we are reminded that their lives will be very different one day, as evidenced by a recent news item.
The Mail on Sunday reported that the Duke and Duchess of Cambridge are contemplating moving to Windsor. Currently, they divide their time between Kensington Palace in London and Anmer Hall on the rural Sandringham Estate. This relocation "would bring the family closer to the Queen," notes the publication, and would indicate that the couple "are preparing to take on a far more senior role at the heart of the Royal Family."
Anmer Hall was the queen's wedding present to her grandson at his wedding, and it was a perfect place to raise Princes George and Louis and Princess Charlotte while they were younger. Now, however, the two older children are attending school in London, and it's less convenient to get away to Anmer on weekends. "It doesn't really work any more," an insider told the Mail. A Windsor area home would also mean being closer to the duchess's parents and to her sister, Pippa — a definite plus for family drop-by visits and holidays.
Prince William may want to support his grandmother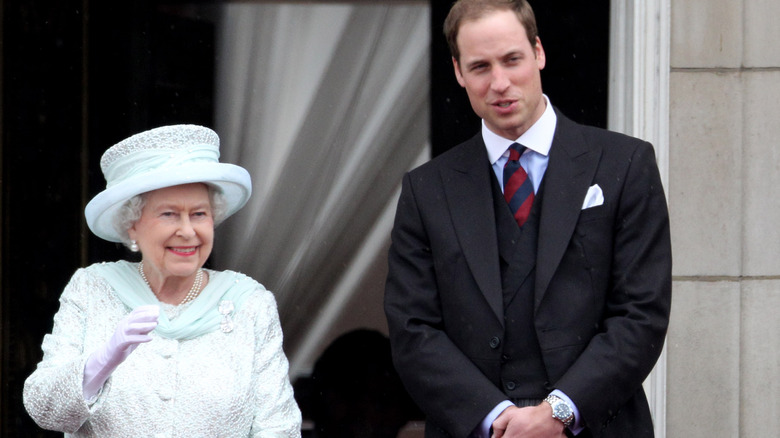 Oli Scarff/Getty Images
Apart from the travel and convenience factor, the Cambridge's decision to move may have very personal reasons behind it. Prince William has always had a special bond with his grandmother, Queen Elizabeth II, and it's quite likely he wants to be there to support her following the death of Prince Philip. The queen's two younger sons, Andrew and Edward, live by Windsor, as well, but having an extra set of family members would mean that much more help and company. Windsor Castle was formerly the queen's weekend residence, but she is now expected to make it her permanent home, The Sun explains.
There's also Prince William's future to consider. As second in line to the throne, he has major responsibilities ahead of him, and he needs time and guidance to prepare. The queen started him on this process early in life, including showing him state papers and explaining the British constitution during his weekly visits to the castle as a teen (via Vanity Fair). The queen has been delegating special duties to William in recent years, including appointing him Lord High Commissioner — a state liaison — to represent her at the General Assembly of the Church of Scotland this past spring (via Hello!).
The big move is reportedly at the "eyeing-up" stage as of this writing, so the Cambridges aren't packing up just yet. The only thing certain about any change of residence is that it will be a home fit for a (future) king.