JoJo Siwa Is Seeing Red Over This Nickelodeon Decision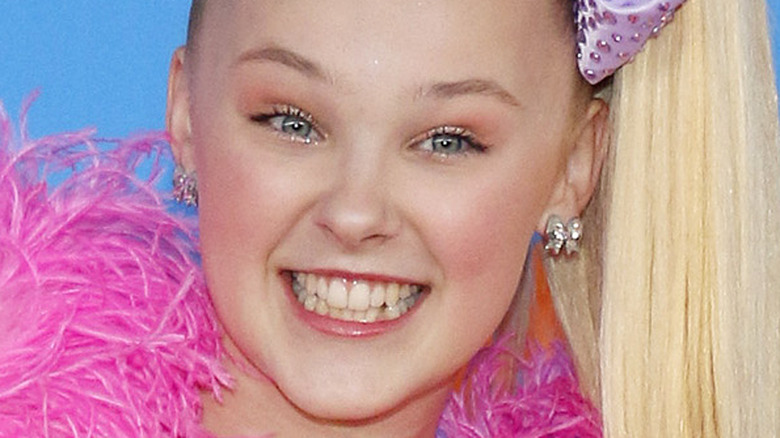 Tinseltown/Shutterstock
Exuberance and joy are part of what makes JoJo Siwa one of the most popular young performers today. Her smile is as sparkly and ever-present as her trademark oversized hair bows, and she has plenty of reason to show it. Just to name a few: a huge line of merch; hit records, singles, and videos; a groundbreaking appearance as part of the first same-sex couple on "Dancing With the Stars"; and a solid relationship with girlfriend Kylie Prew. As Siwa told People in April 2021, she's "the happiest human alive."
But in recent days, Siwa's famous smile has faded somewhat. It seems that she and her longtime studio are at odds over a legal matter regarding her music. She used her Twitter and Instagram feeds to sound off on what she's calling an unjust decision. "I go out on tour in January. My movie musical was just released (with 6 new original songs)," Siwa explained. "Nickelodeon told me today that I'm not allowed to perform/add any of the songs from the film into my show. These are MY songs, MY voice, MY writing. Does this seem fair???"
The musical in question is "The J Team," released recently by Paramount+. The upbeat film stars Siwa as a dance team member whose beloved coach is replaced by a killjoy, who forces her to give up her sparkly style. Determined to stay true to herself, Siwa's character quits and starts her own team with the help of friends old and new (via Decider).
JoJo Siwa says she's being treated like 'a brand'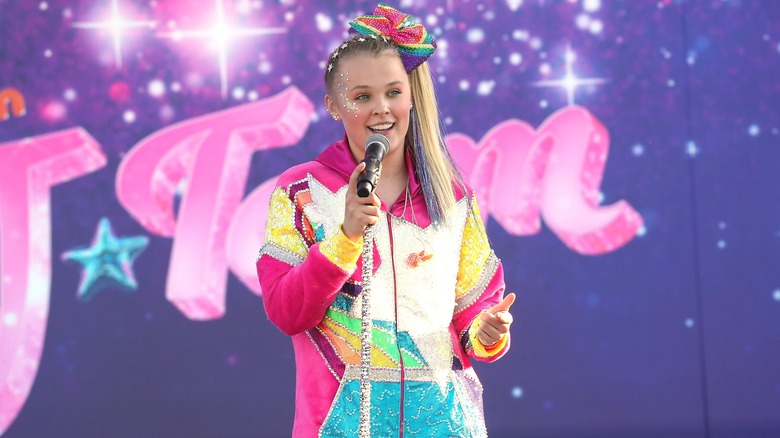 Leon Bennett/Getty Images
Although JoJo Siwa is credited as co-executive producer, co-executive music producer, and "songs by" (via IMDb), apparently she doesn't retain the rights to perform the songs from the movie during personal performances. Siwa is calling foul. "There is no reason that this music should not be included," she wrote. "Working for a company as a real human being treated as only a brand is fun until it's not."
Her fans — of which there are millions — are in her corner. One mom tweeted, "Thank you so much for standing up for yourself... as a mom in a world without many icons I want my kids looking up to, you are someone I am proud my daughter loves so much. You are such a strong woman, and fight for what you know in your heart is right." Another follower pointed out, "It only makes sense to allow the songs. Those who hear/see them live on tour will drive more people to see The J Team, and those who saw/heard them on The J Team first will want to hear them performed live, thus driving more traffic and exposure for both. Win-win."
Some suggested she take a cue from Taylor Swift, who is re-recording some of her albums in order to regain the rights. Others asked if she'd read her Nickelodeon contract thoroughly before signing, and whether her manager was aware of the problem. Perhaps Siwa will find a loophole allowing her to dance around this roadblock and treat her audiences to "The J Team" songs after all.