A Judge Just Issued This Head-Turning Ultimatum To The Trump Organization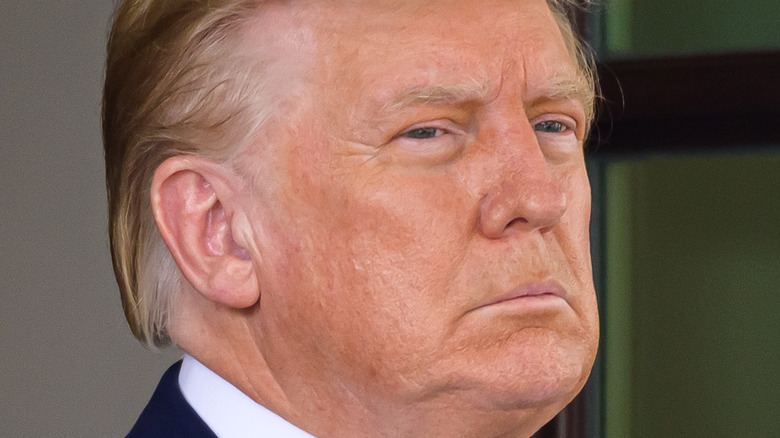 noamgalai/Shutterstock
As the legal storm still swirls around Donald Trump, the pressure is rising for him to comply with court requests for documentation. When he and his company failed to fully follow instructions from the court, a judge issued a head-turning ultimatum to the Trump Organization. Trump has yet to respond publicly, but the clock is ticking.
Trump is currently entrenched in both civil and criminal investigations into the Trump Organization, according to Just Security, and it seems that his compliance thus far has been unsatisfactory. On Friday, September 24, New York Attorney General Letitia James issued a statement ordering the Trump Organization to turn over all of the documents in compliance with subpoenas from the New York Attorney General's office (NYAG) or retain a third party to do it for them, per The Daily Beast. 
James' order specified that if the attorney general's office does not find the Trump Organization's compliance satisfactory by October 15 or December 31 at the latest, Trump and his organization will have no choice but to hire a third-party "eDiscovery" firm at its own expense to find and provide the required documentation, per Yahoo!. Following the judge's filing, the Trump Organization responded and said that if the NYAG was not pleased, it would hire an outside organization to review electronic records owned by the company's higher ups including Trump and his family.
New York judge bears down on the Trump Organization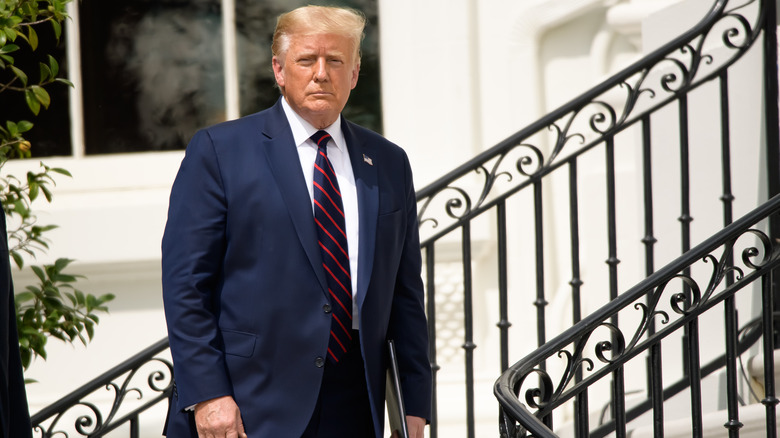 noamgalai/Shutterstock
In her statement that was unsealed on September 24, Letitia James explained that the Trump Organization has not done a satisfactory job thus far. Calling for key documents from 25 people within the organization, the order impacts Donald Trump as well as three of his children — Donald Trump Jr., Eric Trump, and Ivanka Trump (via The Hill). Other impacted parties include Donald's personal assistant Rhona Graff, chief operating officer Matthew Calamari, company controller Jeffrey S. McConney, and longtime chief financial officer Allen Weisselberg. 
"For more than a year now, the Trump Organization has failed to adequately respond to our subpoenas, hiding behind procedural delays and excuses. Once again, the court has ordered that the Trump Organization must turn over the information and documents we are seeking, otherwise face an independent third-party that will ensure that takes place. Our work will continue undeterred because no one is above the law," James said in an official statement.
James is requiring the Trump Organization to provide a report of efforts made to locate and produce the missing documents by September 30, per The Daily Beast. As Trump continues his legal battles, the New York courts are not letting anything slide.