Why Prince Harry And Meghan Markle Are Taping Their NYC Trip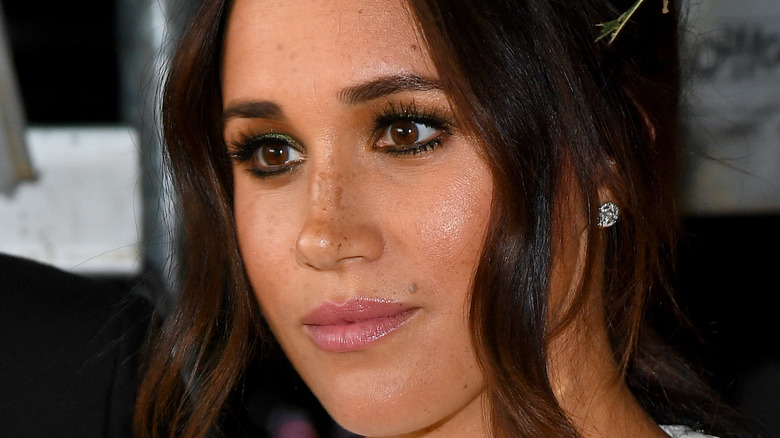 Kevin Mazur/Getty Images
Prince Harry and Meghan Markle have only been married for a few years, but because of their strife with the royal family, it is only now that the two can begin their ventures as a power couple. While they may have been set back as they worked to gain their independence, they are now going full throttle.
In fact, the Duke and Duchess of Sussex have been in New York for a few days now, and are making the most of their trip. They visited an elementary school where Meghan read to a class of second graders, per CBS New York, and Prince Harry tried a classic Southern dish for the first time while in Harlem. The two also appeared at Global Citizen Live where they discussed, hand-in-hand, the importance of vaccine equity as the COVID-19 pandemic rages onward (via The Evening Standard).
The duke and duchess have been busy over the last few days, but folks have noticed that cameras have been following them around as well and now we know why.
Some believe a documentary has been in the works for a while now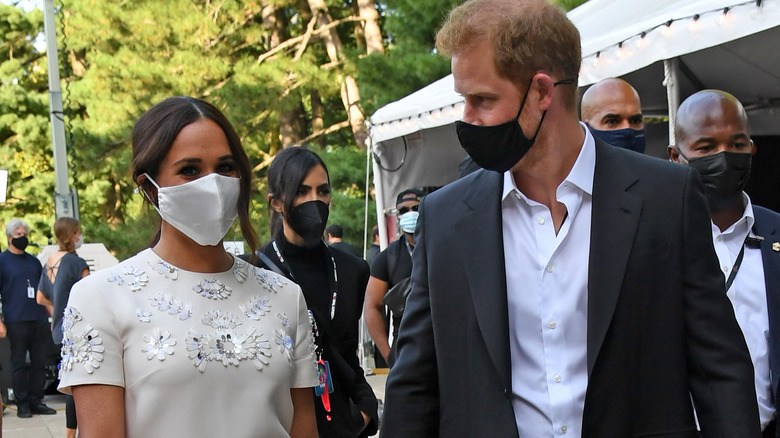 Kevin Mazur/Getty Images
Folks around New York City were quick to note this week that Prince Harry and Meghan Markle were being followed around by a videographer, and Page Six has now confirmed that the duke and duchess brought their personal photographer, Matt Sayles, with them on the trip as well. According to Page Six, the footage from this trip is for a rumored Netflix documentary slated to detail the lives of the ex-royals.
This all comes after the September 2020 announcement that Harry and Meghan signed a multi-year deal with Netflix (via Us Weekly). A documentary chronicling their lives, then, wouldn't come as a surprise as Us Weekly reported documentaries as one of the genres included in their deal. It also includes movies and children's programming. Moreover, Page Six reported that there was word the duke and duchess discussed the documentary with Netflix before ever signing their deal.
During their New York trip, Harry was reportedly wearing a microphone when they visited Melba, the Southern restaurant where he tried chicken and waffles for the first time. Their videographer also reportedly ran ahead of them and captured Harry and Meghan at the 9/11 Memorial. If this is all true, we can't wait to see this documentary upon its release.