Babylights Vs. Highlights: Which Hairstyle Is Right For You?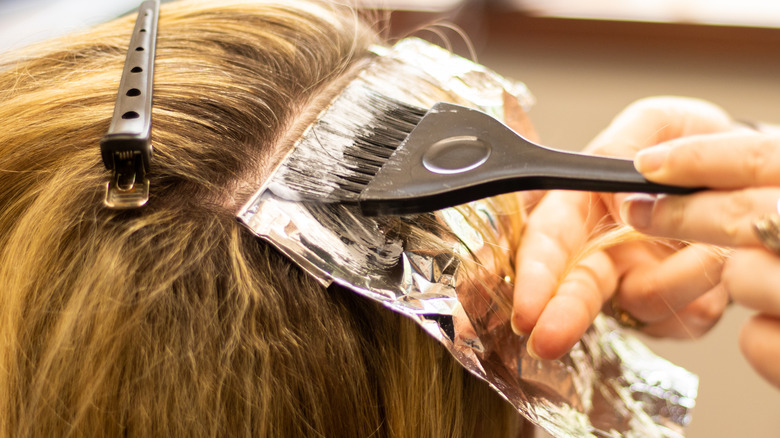 brlockwood/Shutterstock
As the seasons change, you might decide it is time for a change with your hairstyle. Perhaps you need a refreshed cut or a new color. Maybe you even want to add some dimension with highlights or babylights, but sometimes it's hard to know which one would work best for you. If you've ever gone to the salon, chances are you've seen a stylist doing foil highlights and babylights. Perhaps you've even gotten your hair colored this way in the past. 
Maybe you don't even know there's a difference between highlights and babylights. Jennifer Roskey, a hair colorist at Civello Salon in Chicago, told Allure in 2015, "Babylights are applied by placing small amounts of hair in foil and require separation between each." These days, stylists can use foils to create a variety of different looks (via Zennkai). According to Allure, you should opt for babylights if you have a particular texture of hair. 
If you know you want a change but you're not sure which technique would suit your hair best, read on to find out the differences between highlights and babylights.
Here's who should opt for babylights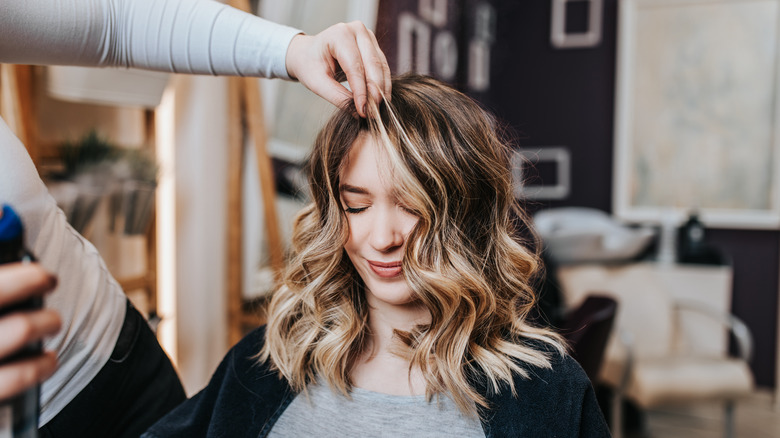 hedgehog94/Shutterstock
For both highlights and babylights, your stylist will use foils, according to Zennkai. However, the technique she uses will be different. Highlights involve lightening hair up to three shades with thicker strands of hair. Babylights are similar, but they're more delicate. Your stylist will use finer micro-strands to deposit color, giving the allusion of subtle all-over color and help you make a significant color change without the harshness of a color correction. According to Allure, if you have fine hair, you should opt for babylights. However, even if you don't have fine hair, babylights could work for you.
Not sure how to ask for the more delicate lightening process? Aura Friedman, a colorist at the Sally Hershberger salon in New York City, told Allure how to get them. "When they sit down in the colorist's chair, they should ask for very subtle highlights," Friedman said.
There's one caveat, though. Zennkai warned that babylights cost more than highlights because they take longer due to the precise nature of the coloring. If you're still unsure, talk with your stylist about your desired outcome before deciding between highlights and babylights.