Would Lindsey Graham Support Donald Trump Running For President Again?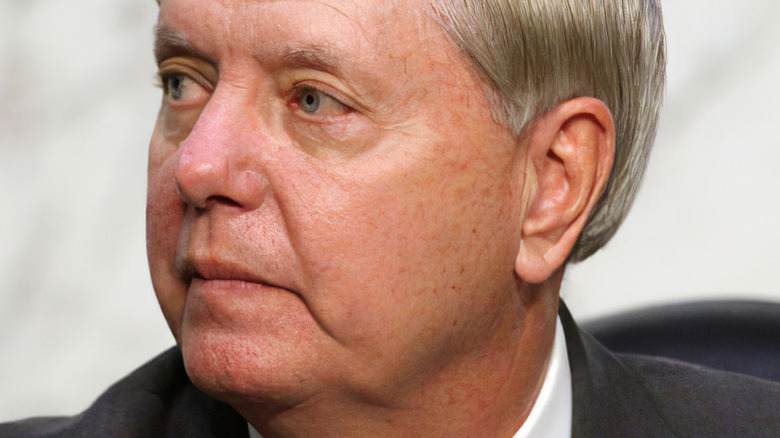 Devi Bones/Shutterstock
South Carolina Senator Lindsey Graham is a huge name in the Republican Party, and as such, he holds a lot of sway with Republican voters. Because of this, it's important to keep an eye on who he supports during each presidential election cycle. We know that he supported Donald Trump's campaign and presidency despite Graham also wanting the presidency in 2016, and the senator has since spoken about the former president regarding a potential second term.
Interestingly, Graham and Trump haven't always been united. According to The Hill, Graham defended Trump in 2017 when the former accused the media of painting then-President Trump as a "kook," telling his followers not to trust the media. However, Graham called Trump the same name just a year earlier when he himself was a candidate in the election. Graham further said that the Republican party would be "slaughtered" if Trump earned the party's nomination, per The Hill.
The relationship between Graham and Trump has varied greatly, with Graham seemingly using Trump to further his own career, as noted by The New York Times. But just how does the senator feel about Trump potentially running for president again in 2024?
Lindsey Graham wants Donald Trump to run for president again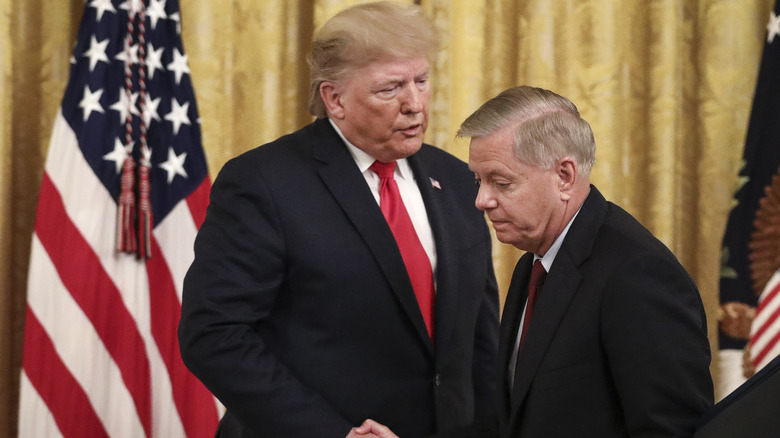 Drew Angerer/Getty Images
While the relationship between Donald Trump and Lindsay Graham has evolved and fluctuated over time, it appears that Graham is ready to work with the former president again. According to The Detroit News, when speaking at the Michigan Republican Party's leadership conference this weekend, the South Carolina senator said, "I don't think Trump is listening. He might be." He then said, "I hope President Trump runs again."
This endorsement from Graham comes just three days after Trump criticized the senator. According to the Independent, it was revealed that Graham thought Trump's voting fraud allegations during the 2020 election cycle were "third grade," leading Trump to criticize his on-and-off-again ally. "​​Mike Lee, Lindsey Graham and all of the other Republicans who were unwilling to fight for the presidency of the United States, which would have included at least an additional four Republican Senators, two in Georgia, one in Michigan, one in Arizona, are letting the Democrats get away with the greatest election hoax in history — a total con job," Trump said (via The Detroit News).
Still, Graham endorsed Trump at the Mackinac Island-based leadership conference, and it's likely that Graham believes a second term for Trump is the best move for the future of his political career. Graham has said time and time again that he worked closely with the president during his first term, so if Trump were to be re-elected, Graham could find himself in a good position.