Michael Cohen Shares How He Would Advise Mary L. Trump Amid Lawsuit With Donald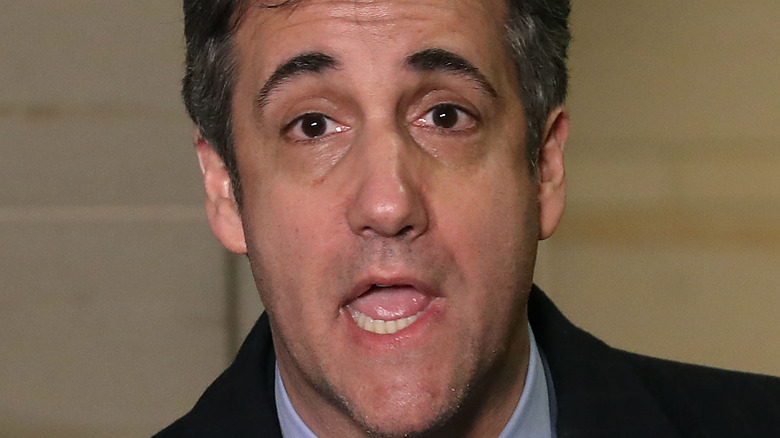 Mark Wilson/Getty Images
There are few people who appear to know how the inner workings of former president Donald Trump's mind works more than his niece and his former personal attorney. Both Mary L. Trump and Michael Cohen have made it their business to inform America who they have observed Donald to be, and they have even penned books about the former president. In Mary's first book, "Too Much and Never Enough: How My Family Created the World's Most Dangerous Man," she chronicles Donald's upbringing, explaining how both neglect and emotional abuse turned him into the man he is today. In Cohen's book, "Disloyal," he details what working for Donald was like, and how the former president is only looking out for himself and nobody else.
One thing everyone knows about Donald is how he without a doubt does not want the public to see his tax returns — he went as far as the Supreme Court to unsuccessfully keep them hidden from prosecutors. In 2020, The New York Times got a hold of Trump family tax returns going back decades that told a story of how Fred Trump, the family patriarch, made his money not just in real estate, but in a series of tax schemes. Eventually, Mary confessed she was the source of those returns and on September 21, 2021, Donald sued both The New York Times and his niece for making those returns public, according to The New York Times. Of course, lawyer Cohen has some advice for Mary on how to handle this lawsuit.
Michael Cohen has some sound and simple advice for Mary Trump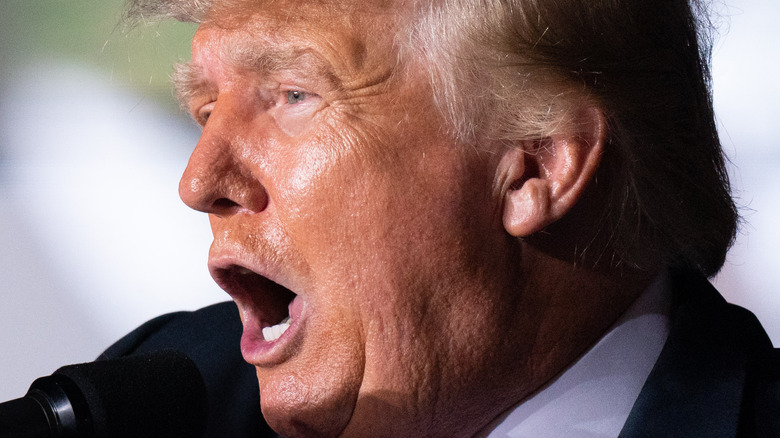 Sean Rayford/Getty Images
Talking with MSNBC's Alex Witt on September 25, 2021, Michael Cohen gave his signature blunt and cynical views on the lawsuit his former boss filed against Mary Trump. Cohen shared that he thinks Mary shouldn't even fight the lawsuit because Donald Trump will make it easy for her to win.
"If I was Mary Trump and her lawyer, I would turn around and say, 'Don't fight this, just answer the complaint and look for depositions, let's look for discovery,'" Cohen said, referring specifically to depositions that the former president would have to give as part of the suit. "Because one thing for certain, and I have read dozens of Donald Trump depositions, they are the dumbest written paper that you've ever seen. Nothing makes sense. Everything is circular."
Cohen himself is embroiled in a lawsuit with The Trump Organization and claimed that the former president's lawyers have refused his requests for depositions.
"They are adamant that they do not want him to sit for depositions because he doesn't know what he's talking about. Even if in fact it deals with him, he is absolutely clueless and he lies so much, he doesn't even remember the lies that he told yesterday," Cohen said. 
As far as Mary's views on this lawsuit, she was also characteristically blunt when she commented on it to The Daily Beast. "I think he is a f***ing loser, and he is going to throw anything against the wall he can," she said.