Inside Harry And Meghan's Meeting With Chelsea Clinton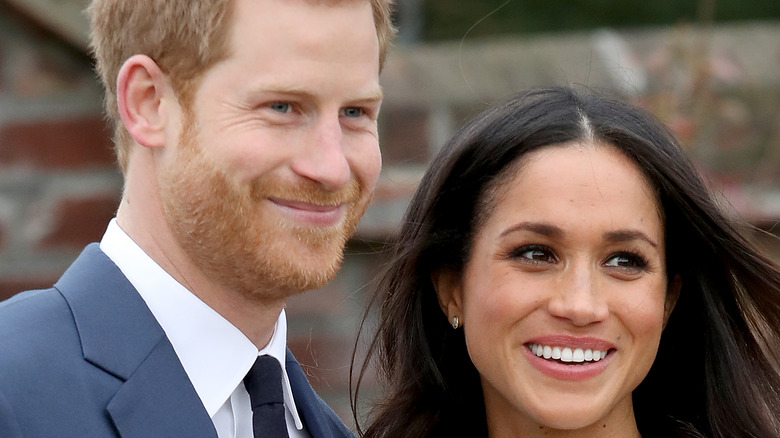 Chris Jackson/Getty Images
Prince Harry and Meghan Markle kicked off their trip to New York City with a meeting attended by Chelsea Clinton. According to the Daily Mail, the Duke and Duchess of Sussex arrived in the Big Apple on Thursday, September 23, to host a vaccine equity meeting at the World Health Organization (WHO) offices alongside Clinton, the daughter of former President Bill Clinton and former Secretary of State Hillary Clinton. 
Other attendees of the meeting hosted at the United Nations (UN) building included the WHO assistant director-general Stewart Simonson, the WHO Foundation CEO Anil Soni, WHO director-general Dr. Tedros Adhanom Ghebreyesus, the former president of Liberia Ellen Johnson Sirleaf and the UN's Under-Secretary General Winnie Byanyima.
Speaking virtually at the meeting, WHO director-general Ghebreyesus said he was "grateful" for Prince Harry and Markle's participation in the "critical conversation" surrounding the COVID-19 vaccine. 
"We're grateful to The Duke of Duchess of Sussex for working with us to bring together this critical conversation... We are at an important crossroads for vaccinating the world. It is only with collaboration, coordination, transparency, and creative thinking that we can make it through this pandemic together," he said (via Vanity Fair).
Prince Harry and Meghan Markle released a statement about their WHO meeting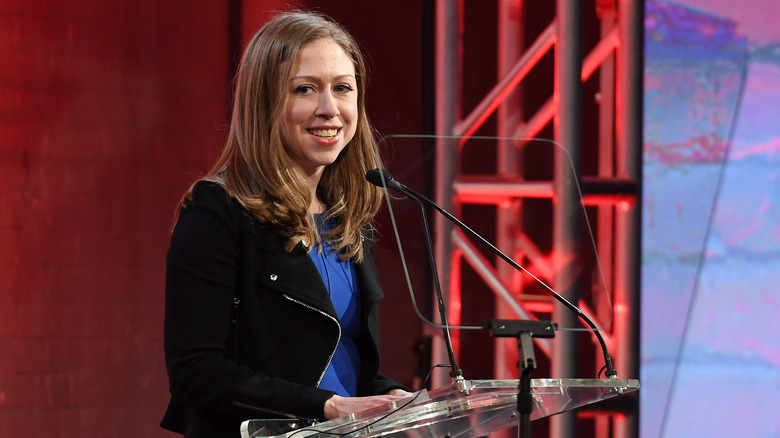 Dimitrios Kambouris/Getty Images
In a statement released on Friday, September 24, on the Instagram page for the Sussex's non-profit Archewell, the couple said they have partnered with the World Health Organization to contribute to the "dialogue on the urgent need to achieve global vaccine equity."
"In this room, we had a number of the foremost leaders on public health, pandemic preparedness, scientific progress, and community building," the couple said in a joint statement. "Today's meeting was a much-appreciated opportunity to learn from some of the most-respected experts who are working tirelessly to end this pandemic." 
Prince Harry and Markle's statement continued, "Building on ongoing conversations we've had with global leaders over the past 18 months, today further reinforced our commitment to vaccine equity. We're so encouraged by the spirit of collaboration we heard throughout our conversation and are eager to do our part."
Per The Independent, the Duke and Duchess of Sussex later attended the Global Citizen Live concert in New York City on Saturday, September 25. Speaking at the event, Prince Harry called on pharmaceutical companies to waive their intellectual property rights on COVID-19 vaccines. "We're battling more than the virus alone, this is a battle of misinformation, bureaucracy, lack of transparency and lack of access and, above all, this is a human rights crisis," he said.