Why JoJo Siwa Isn't Happy With Nickelodeon Ahead Of Tour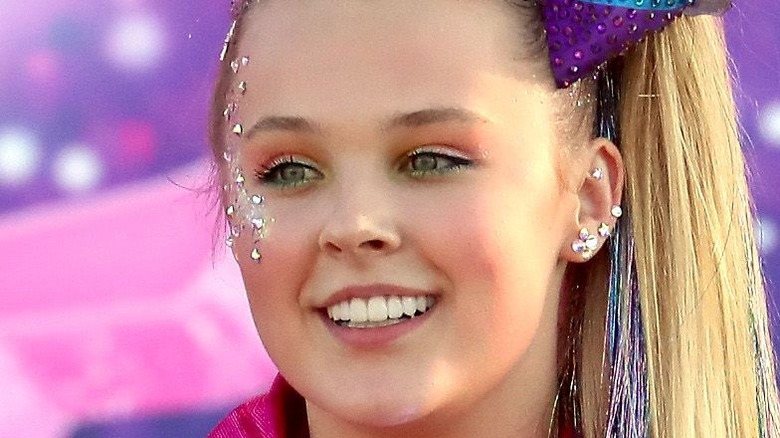 Leon Bennett/Getty Images
Following the release of her movie musical "The J Team," dancer and singer JoJo Siwa was looking forward to performing half a dozen original songs from the movie on her upcoming 2022 tour (via Insider). However, on September 15, the star tweeted that she was being prevented by Nickelodeon, who produced the film, from performing her latest tracks.
"Nickelodeon told me today that I'm now allowed to perform/add any of the songs from the film into my show," Siwa wrote in a tweet. "These are MY songs, MY voice, MY writing. Does this seem fair?" she asked her fans. Siwa went on to say that "There is no reason that this music should not be included. Working for a company as a real human being treated as only a brand is fun until it's not."
Many of her fans, and other musicians, were in agreement with the star — this wasn't fair. "I want my concert to be the BEST it can possibly be, and I want to perform the songs that YOU have been waiting to hear for 2 years," the star continued. "Having the music from my movie in my show is important to me, I wish it was important to Nickelodeon."
"Remember I'm a human, not just a brand," she added. However, it seems as though this is a recurring problem in the music industry.
It's not entirely clear why Nickelodeon is preventing Siwa from using her songs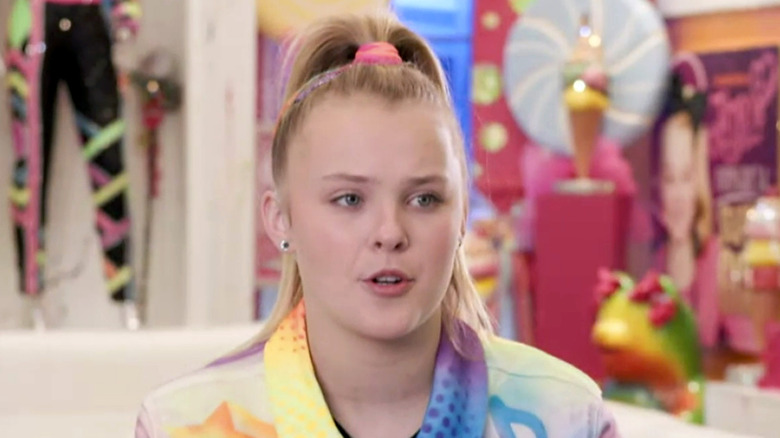 Amy Sussman/instagram And Facebook's Creator Week/Getty Images
JoJo Siwa, who is currently competing on Season 30 of "Dancing with the Stars," first signed her contract with Nickelodeon when she was 13 (via Business Wire). Now 18, the dancer and singer is making her feelings known.
As Entertainment Weekly notes, it's not entirely clear why Nickelodeon has blocked Siwa from performing these songs on her "D.R.E.A.M." tour next year — especially since the broadcaster is attached to the event as well. However, a TikTok user who used to work in the music industry provided some insight into why this may be happening.
TikTok user Ashely Sonlin explained that Nickelodeon's obviously depends on the contract they have with Siwa, and may be down to whether the star is "in talks for any sort of recording of this tour" like a live concert movie or album. If this were the case, all the songs on the set list would have to be licensed and Nickelodeon. Since Nickelodeon is "likely the master owner, they could be withholding those licenses," according to Sonlin.
The TikTok user also notes that there could be a re-recording clause in Siwa's contract, which means she can't re-record new songs for a certain amount of time. "While untraditional, Nickelodeon could be interpreting this opportunity as a re-recording and is therefore blocking it."