The Blake Shelton Tattoo That Often Gets Mistaken For Something Else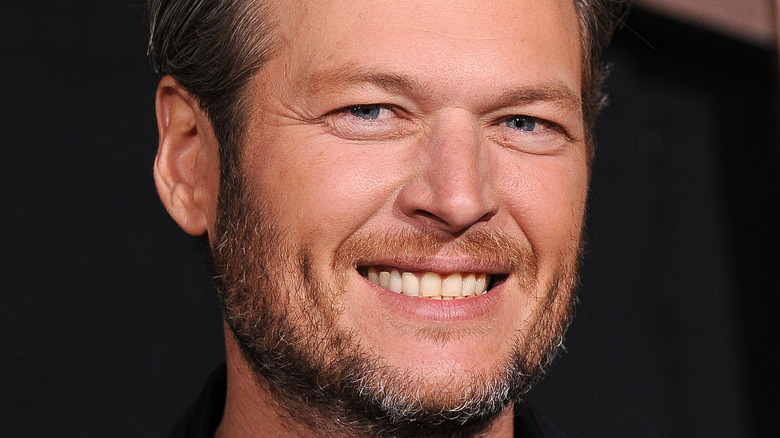 DFree/Shutterstock
If you have a tattoo or have ever considered getting one, chances are you've thought about how the ink is forever. Sure, you could probably redesign it if it's a huge mess, but once you get inked, tattoo removal can be costly and painful. "The Voice" judge Blake Shelton has a tattoo he didn't consider very long before putting it on his body. Later, he even added some elements to it in an attempt to try to make the ink seem more like what he originally envisioned — deer tracks. 
As for what his unusual tattoo means, Shelton opened up to Oprah about it. "It doesn't mean crap, Oprah," he admitted. "I'm a country guy from Oklahoma, and I thought 'I'll get some deer tracks, and a band of 'em.'" Shelton continued to explain that he was drunk when he went for the tattoo, and the artist didn't know how to make a deer track and neither did the singer. Of course, when people look at the unusual ink, they don't often see deer tracks. Read on to find out what people often mistake Shelton's tattoo for.
Here's why Blake Shelton fans think he has a ladybug tattoo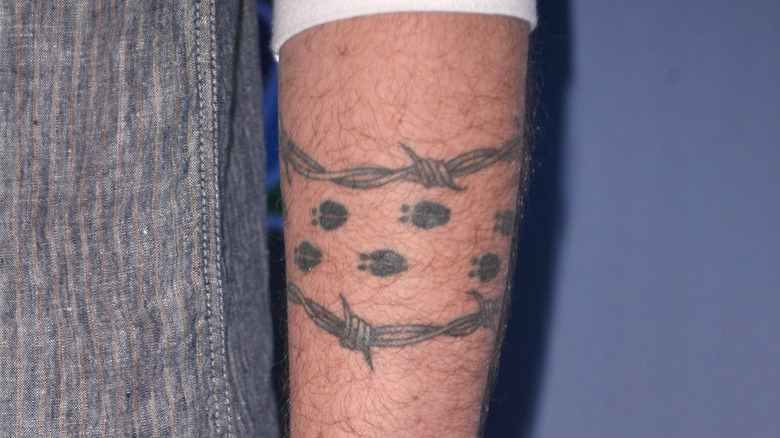 Alberto E. Rodriguez/Getty Images
According to iHeart, Blake Shelton's forearm tattoo features deer tracks between twisted lengths of barbed wire above and below them. Shelton told Oprah that he added the barbed wire elements of the ink later in an effort to distract from the unfortunately drawn tracks. However, many people look at the tattoo, which the singer drew, and mistake it for ladybugs on his arm. 
Through the years, the singer talked about the unusual ink, taking full credit for what he seems to feel is a catastrophe. The country crooner explained the situation to Access Hollywood in 2013. "I had been drinking on this occasion," Shelton explained. "I drew him this deer track and he just went to the copier and made a copy and slapped it on there, and that's what I drew." At one point, Shelton admitted that his tattoo might be the "crappiest" in all of country music and even the world. 
It doesn't seem like he's in too big a hurry to cover up the unusual deer track tattoo, though. In fact, Shelton's stepsons with now-wife Gwen Stefani copied it in 2017 by drawing similar versions on their arms with markers, and she shared a sweet photo on Twitter.