Will Meghan Markle Ever Really Return To The UK?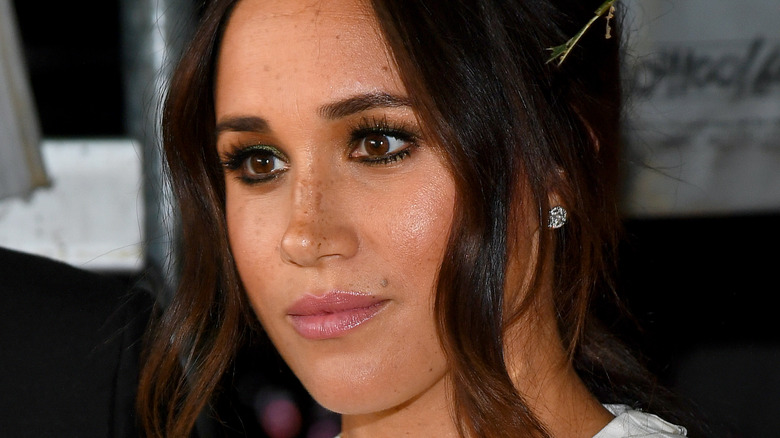 Kevin Mazur/Getty Images
Prince Harry and Meghan Markle are still dealing with the aftermath of their shocking exit from the royal family in early 2020 (via People Magazine). The Duke and Duchess of Sussex stunned the world when they announced that they were leaving the U.K. Currently, the couple lives in California with their two children, Archie and Lilibet Diana. Although it's been over a year since their departure, there is reportedly still bad blood between the Sussexes and the royal family.
Back in June, a source told Entertainment Tonight that the royals still have "lingering feelings of disappointment and anger" towards Meghan and Harry over their exit, per Express. "The Royal Family made a co-ordinated public effort to congratulate and offer Harry and Meghan well wishes on social media after the birth of their baby Lili," the source admits, adding that there is still tension from the couple's exit as well as their tell-all interview with Oprah Winfrey in March.
Meanwhile, royal expert Angela Levin tells The Sun that Harry's older brother, Prince William, may have been the root of his decision to exit the family. "Harry has always been jealous of William and he wants to prove he's better, stronger, and he believed he could only do that by breaking away."
Now after months of alleged feuding, another expert is revealing whether or not he believes Meghan will ever return to the U.K.
Meghan Markle may never return to the U.K. says expert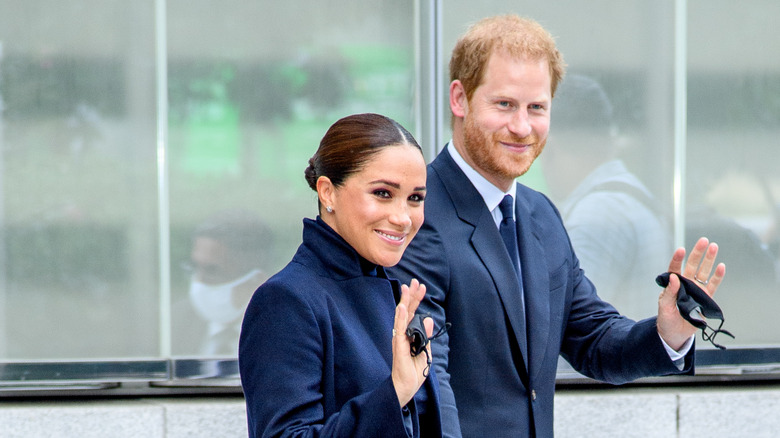 Roy Rochlin/Getty Images
Us Weekly reports that Meghan Markle may never return to the U.K. after exiting the royal family with Prince Harry in early 2020. Royal expert Robert Jobson reportedly believes that there's a chance that the Duchess of Sussex will keep her distance from the U.K. for the foreseeable future, as she is currently not well-liked among many of the citizens. "I'm not sure Meghan will ever come to Britain again. She's not popular [right] now," Jobson said.
"We have to wait and see ... Harry, I'm sure he thinks he'll be there for the [Platinum Jubilee]," Jobson continued, adding that some people may believe Meghan "doting on the queen" would be "hypocritical" after her public statements against the palace. "But you've got to remember that within months, he's going to have a book coming out ... It's gonna be quite awkward," he added. Jobson went on to confess that Meghan and Harry may steal the attention from the queen's big celebration. "70 years of continued service of dedication and duty. The focus should not be on whether Megan's happy or not, or whether Harry is looking the wrong way from his brother ... The queen deserves more than that," he stated.
It seems that only time will tell whether Meghan will ever accompany Harry back to the UK. However, when and if she does, all eyes will certainly be on the duchess.