Ming-Na Wen Reveals The Superhero Workout Routine That Keeps Her Fit In Her 50s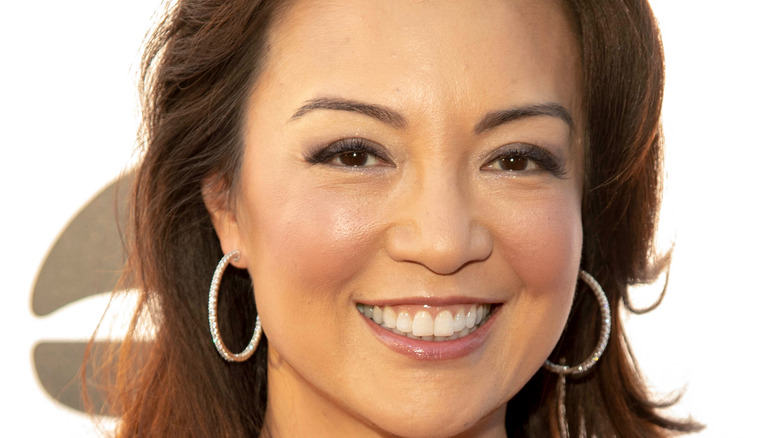 Eugene Powers/Shutterstock
Everyone in Hollywood has their own workout routine, or at least that's how it appears from the outside. How else would they get and/or stay fit for action-packed films, after all? The uber-talented Ming-Na Wen is no exception. You may know her for Disney's "Mulan" — and how it changed the landscape of Disney's animated films – or for her role on "The Mandalorian," but no matter where you know Wen from, one thing is certain: she's a powerhouse on and off the screen.
Recently, Wen shared the workout routine that's kept her fit for all these years, but that's not all she revealed. The Marvel's "Agents of S.H.I.E.L.D." star previously shared her favorite beauty product and detailed why it's been her go-to product for so many years. Her workout routine, though, is newer, and it's to both help her stay fit for herself and for her action roles on television (via Superhero Jacked).
In addition to "Agents of S.H.I.E.L.D." and "The Mandalorian," Wen has appeared in "Street Fighter," "Final Fantasy: The Spirits Within," "ER," and the television series "Guardians of the Galaxy," and many more projects (via IMDb). She stays busy, and her workout reflects that. Let's dive into exactly how Wen stays so fit.
Ming-Na Wen works out fewer days a week than you might think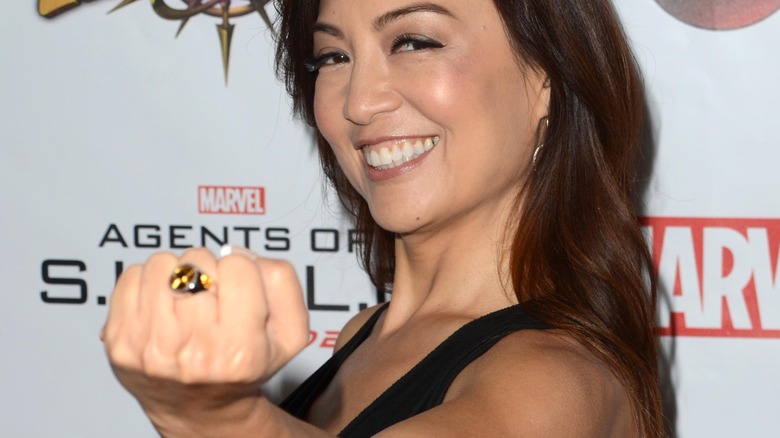 Kathy Hutchins/Shutterstock
Ming-Na Wen didn't master her workout routine overnight, but the workout routine she's landed on has her looking incredible in her 50s. In 2019, Wen tweeted, "A week of ups & downs. It's not been easy. Experimenting with exercise & diet where I don't feel hungry," showing that the timeless actress has put a lot of time into developing her routine.
According to Superhero Jacked, Wen distinctly works out three times per week, with at least two additional days set aside to do other activities that she actually wants to do. Wen's philosophy is one as old as time: that you should work hard but play harder, and her workout routine reflects this. This is why she doesn't workout six or seven days a week; she lets herself breathe.
Moreover, Wen is an advocate of squats. "These are easy to do anywhere, anytime! And often, the most dreaded exercise to do," Wen wrote in an article titled "Start Squatting!" on her website. Still, she shared an anecdote in this article about how the muscles that squats build up are important, and how they helped her with an ACL injury.
This routine keeps Ming-Na Wen at her strongest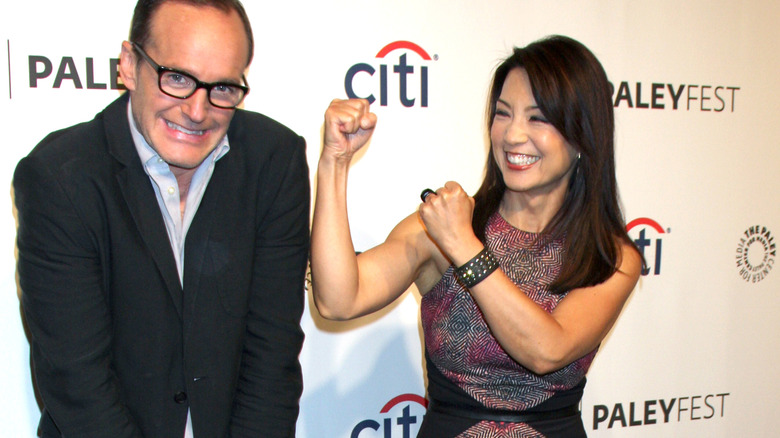 Kathy Hutchins/Shutterstock
For Ming-Na Wen, simple is often better. She's a firm believer that you don't have to devote every minute of every day to your workout routine to be strong or healthy, and she likewise doesn't think you need the most expensive equipment. According to Superhero Jacked, Wen begins her workout routine with good stretches and a 1,600 meter jog. This loosens the body and helps prepare it for the full workout to come.
Then, Wen delves into four sets of 12 back squats, three sets of 10 cable pull throughs, three sets of 10 step ups per leg, three sets of 10 weighted bridges, and three sets of 10 weighted lunges. Her workout activities are varied, which helps strengthen different parts of the body instead of one or two areas.
Finally, the actress ends her workout routine with 15 to 30 minutes of meditation and/or yoga. This helps her clear her mind and cool down after a good workout, helping her leave each workout session with a positive attitude, a focused mind, and a perspective that each day is going to be a good one.