Here's How Mike 'The Miz' Mizanin's Injury May Affect DWTS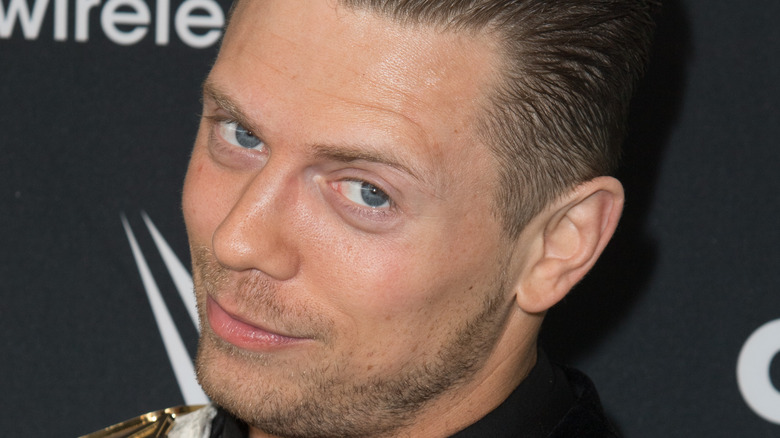 Earl Gibson Iii/Getty Images
Mike "The Miz" Mizanin impressed fans on the "Dancing With The Stars" premiere on September 20. Although the WWE fan favorite looked smooth and confidant in the ballroom, he's actually been dealing with an injury. According to Heavy, The Miz suffered an injury during WrestleMania Backlash in May. During that time it was reported that the injury impacted his knee, but the extent of the injury has yet to be revealed by the wrestler.
"I love reading reports about my injury. It's amazing. It's all usually wrong. I was reading stuff about me like, 'What? Where are they finding this information?' I hadn't even released anything that I was even injured. As far as I'm concerned, everyone keeps asking me how I'm feeling, and I feel like a million bucks — and I'm going to be on WWE TV every week like I always am," Mizanin told Sports Illustrated back in June.
While it certainly seems that The Miz is dealing with some pain, he's apparently feeling good enough to compete for the Mirror Ball Trophy on "DWTS" during Season 30.
The Miz impressed judges during the DWTS premiere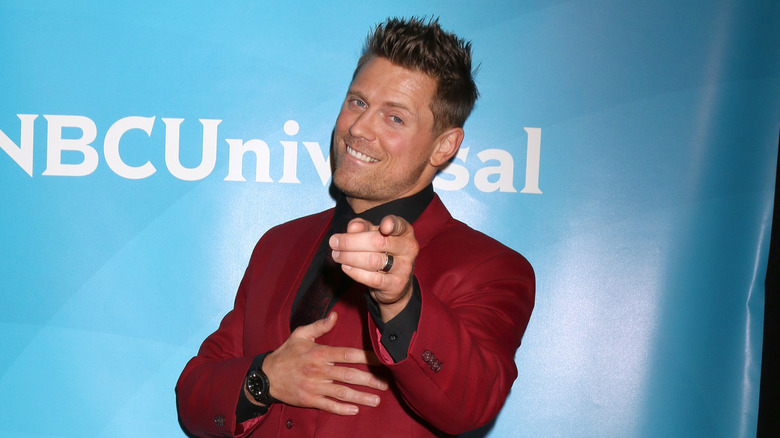 Kathy Hutchins/Shutterstock
While Mike "The Miz" Mizanin is dealing with a knee injury suffered during a WWE wrestling match, the Ohio native is doing his best to win Season 30 of "Dancing With The Stars" (via ABC). Although he may not be fully healed and ready to head back into the wrestling ring anytime soon, he is focused on getting that Mirror Ball Trophy. "I'm learning the Paso Doble, Argentine Tango, Waltz, and FoxTrot are very different moves than a Skull Crushing Finale or Figure Four Leg Lock," Mizanin tweeted after it was announced that he'd joined the cast of the show.
While there's always the possibility that The Miz could aggravate his injury, or even re-injure the area, it seems that the hard work that goes into learning the elaborate ballroom dances may also help to rehab the injury and make his knee stronger before he returns to the ring. Currently, it doesn't appear that the injury is impacting his performance, but injuries could happen to anyone at any moment. However, The Miz is an athlete and he likely knows his limits.
After one week of competition, Mizanin earned a score of 24, earning all 6's from the judges (via Heavy). Although they had some suggestions about what the WWE star could do to improve, head judge Len Goodman admitted that The Miz was "better than expected." It seems that Mizanin is ready for the challenge, and isn't letting his prior injury hold him back.