The Real Reason Suni Lee Is Going To Auburn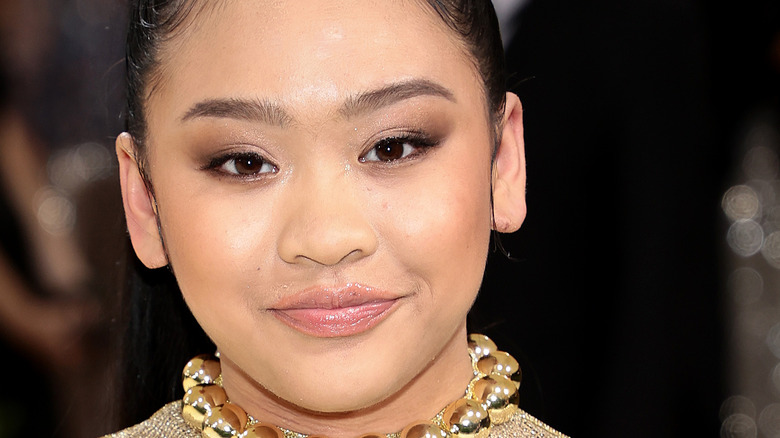 Dimitrios Kambouris/Getty Images
To say it's been a busy few months for Suni Lee would be an understatement. The Minnesota native took home three Olympic medals this summer: the coveted individual all-around gold medal, a silver medal for the team, and a bronze medal on uneven bars.
While most of us can't relate to sweeping the Olympics and returning home with three medals, Lee's next activity was far more relatable: In mid-August, she moved into her dorm room at Auburn University in Alabama where she'll compete on the university's gymnastics team (via The Star Tribune).
Lee has begun classes, but she's taking them online after being offered the opportunity to compete on "Dancing With the Stars." The gymnast is currently filming in Los Angeles and will remain there until she's eliminated — but even if she makes it to the final round, Lee will still be back on campus in time for football season. In particular she's excited to attend the Iron Bowl, per Opelika Auburn News.
Suni Lee made her college plans in middle school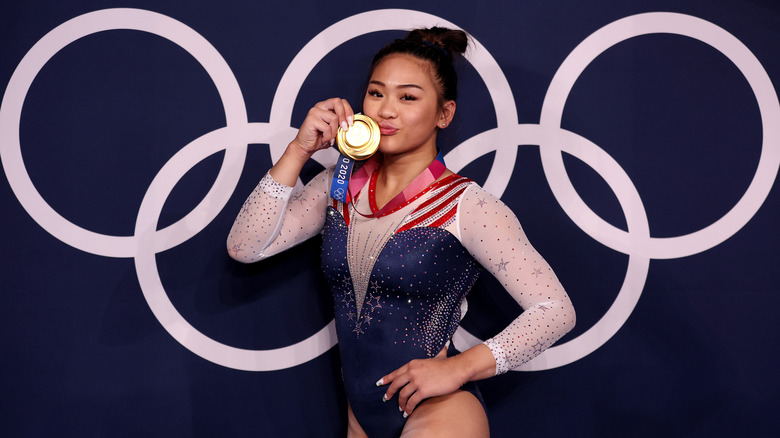 Jamie Squire/Getty Images
Lee, age 18, has been looking forward to attending Auburn since she was in middle school. As reported by Opelika Auburn News, she attended a camp at the university in seventh grade; the following year she committed to Auburn and has participated in camps there every summer since.
The Olympic champion knows Auburn's head gymnastics coach well — Jeff Graba is the twin brother of Jess Graba, Lee's coach in Minnesota who trained her for the Olympics. Although NCAA gymnastics is watered-down compared to the skills Lee has become accustomed to repeating, she plans to continue to work on her Elite skills in practice. After all, she hasn't ruled out the Paris 2024 Olympics, per the Washington Post.
But for now, Lee is looking forward to having a normal college experience. As she told Opelika Auburn News, she wants to "show all the younger Elites that you can still go to the Olympics and go to college." She added that she hopes she can be someone for younger girls to look up to and ask for advice, explaining that when she was Junior Elite and Senior Elite she was too intimidated to talk to the older girls.
"[I]t's really nice when they come to me and talk to me about how things are going and what they want to do, because it's like, I can help them and I've been through all of it, and I also want them to have every opportunity they can get," said Lee.