How Meghan McCain Really Feels About Donald Trump Jr.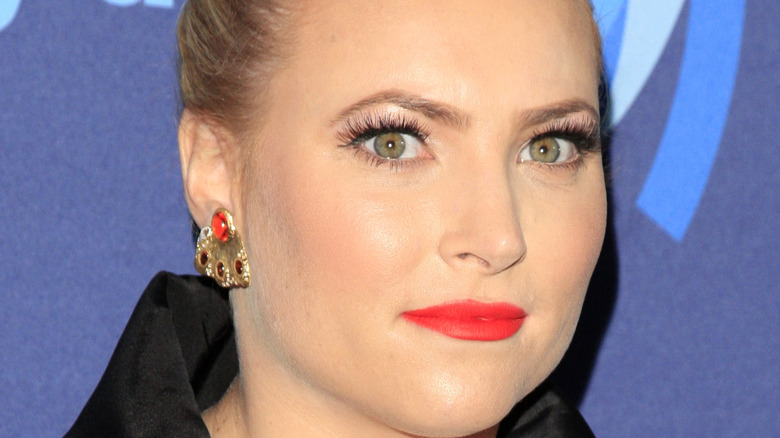 Kathy Hutchins/Shutterstock
If you follow United States politics at all, you probably remember that while running for president and during his presidency, Donald Trump made no bones about his disdain for late Senator John McCain. The former president often called the late senator a RINO (Republican In Name Only). However, the late senator's daughter, Meghan McCain, remained outspoken in how much she and her family didn't like how former president Trump acted about her father. Meghan's ire came, in part, from how the former president infamously mentioned he liked veterans who weren't captured, rudely referencing the late senator's five years as a prisoner of war. He later said that John did a disservice to the Republican party (via USA Today). 
Through the years, Meghan, a conservative who spent four years co-hosting "The View" before she left in August 2021, made no secret how she felt about the former president's bashing of her father. The McCain family didn't even invite Trump to John's funeral (via Time). Often, Meghan found herself in a situation where she had to defend the Trump administration's policies despite how she felt about Trump's treatment of her dad and other families like hers. Given that she so vehemently disagreed with how the former president portrayed her father, how did Meghan feel about his son, Donald Trump Jr? Read on to find out if Meghan's notorious family feud extends to Trump's oldest son.
Here's how Meghan McCain confronted Donald Trump Jr.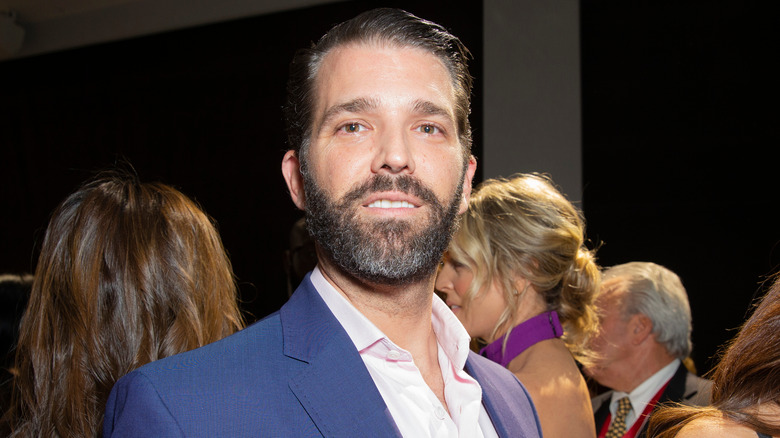 lev radin/Shutterstock
When Donald Trump Jr. appeared on "The View" in November 2019 with his girlfriend Kimberly Guilfoyle, Meghan McCain got the chance to confront Jr. about his father's treatment of her family and other military families who lost members in service to the United States military. She started by telling him that many Americans missed both character and soul when Donald Trump was president. 
"You and your family have hurt a lot of people and put a lot of people through a lot of pain," she said. "Does all of this make you feel good?" While Trump Jr. didn't offer an apology, he said, "I don't think any of that makes me feel good," he admitted. However, he went on to say, "I do think that we got into this because we wanted to do what's right for America." Trump Jr. admitted that his father was controversial and offensive, but he didn't apologize for that.
For Meghan, Trump Jr's response wasn't really an answer, and she asked him how he could justify President Trump putting Gold Star families through pain, pointing out that her father taught her that character is vital in politics. Meghan said that the way Trump Jr.'s family acted wouldn't have been worth any of the results if things had been different and John McCain had won the presidency in 2008. Trump Jr. disagreed, and he said it was worth it. The two reached an impasse with no apology.