The Truth About What R. Kelly's Guilty Verdict Really Means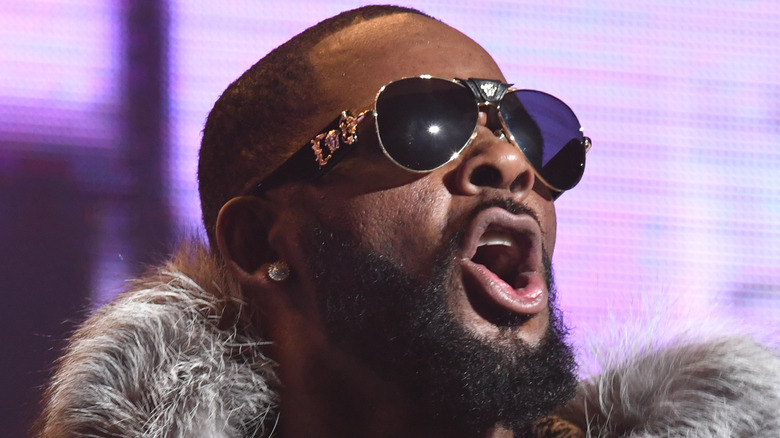 Montez C Miller/Shutterstock
For over two decades, R&B singer R. Kelly has faced speculation and accusations of sexually abusing or assaulting women, particularly underage girls (from BBC). The accusations came to the small screen with the documentary by the BBC in 2018 called "R Kelly: Sex, Girls, and Videotapes" and the Lifetime series "Surviving R. Kelly," which came out in 2019 and had 11 episodes.
The testimony in the Lifetime series from women he'd abused spurred public outrage, and Kelly's upcoming concerts were canceled and he was dropped by his record company (from BBC). This was followed by his arrest in 2019, and then after a series of delays, his trial finally began on August 18, 2021 (via AP News). After nine hours of deliberation, according to The New York Times, the jury found Kelly guilty of racketeering and eight violations of an anti-sex trafficking law. He was shown to be a serial sexual predator, and he and his entourage worked to gather and groom new victims (from NBC News).
That was for the case in New York; according to NPR, Kelly also faces charges in Chicago of child pornography and obstruction of justice, in Minnesota, for prostitution with a minor, and in Cook County, Illinois for aggravated criminal sexual abuse. His sentencing for the New York case is May 4, and he faces from 10 years to life in prison (via NPR).
If you or anyone you know has been a victim of sexual assault, help is available. Visit the Rape, Abuse & Incest National Network website or contact RAINN's National Helpline at 1-800-656-HOPE (4673).
R. Kelly's conviction a victory for many Black women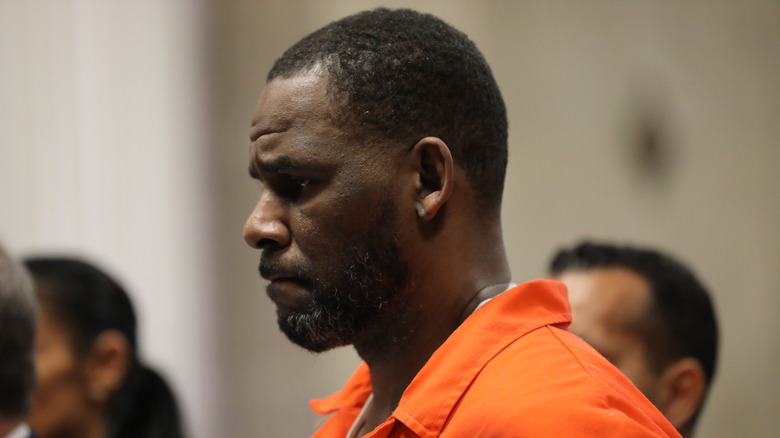 Pool/Getty Images
The R. Kelly trial was the first after the #MeToo movement that focused on the accusations of Black women who'd been preyed upon by a powerful man in the entertainment industry. And with the guilty verdict, it's positive steps towards Black women's experiences being validated. "This is culmination of the movement of so many women who having being trying so long to have their voices heard," Oronike Odeleye, the co-founder of the #MuteRKelly campaign, told the New York Times.
She isn't the only one who feels that way. "To be honest, this was the first case that was predominantly Black girls, Black women, Black boys — and so it was intriguing to me to see if they would get justice. To see justice for them," Whitney Davis, a child sex abuse survivor, said to the New York Times. "Oh, my God, it will in a way mean justice for myself."
Will streaming services take down R. Kelly's music?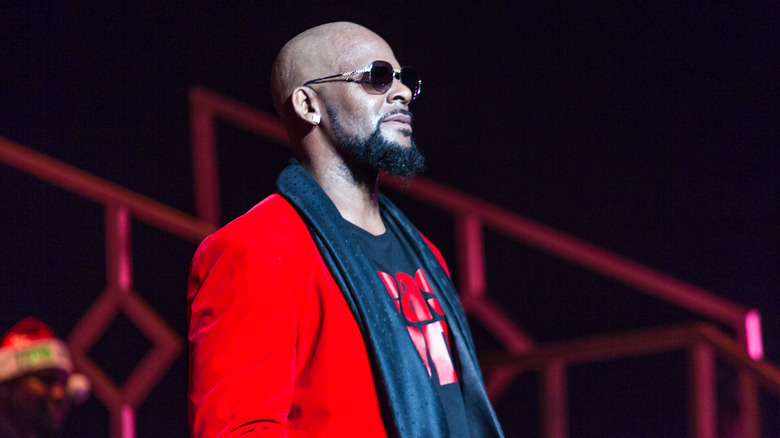 Jamie Lamor Thompson/Shutterstock
In 2019, the #MuteRKelly campaign started, a grassroots effort to get people to stop listening to his music and stopping radio stations playing his songs, including his 1995 hit "I Believe I Can Fly" (from Buzzfeed News). With the guilty verdict, streaming services are now facing a renewed dilemma of whether to keep his music available or not. "Although most digital outlets have policies barring hate speech," the New York Times music industry writer Ben Sisario wrote, "They tend to take a hands-off approach when it comes to removing material, seeing themselves as neutral platforms and not censors."
Lady Gaga collaborated with R. Kelly in 2013 on the song "Do What U Want," but asked for it to be removed from streaming services in 2019 after the allegations against Kelly were made more public with the Lifetime series (from Billboard News). Chance the Rapper and Celine Dion also pulled their collaborations with Kelly (via TMZ).
The guilty verdict is a reversal of what happened in 2008 when R. Kelly faced charges of child pornography after being accused of making a sex tape with an underage girl; then, on 14 counts, he was declared not guilty (from The New York Times). At the time, law professor Leonard Cavise told the New York Times one of the reasons Kelly was acquitted. "The jury gave him the extra benefit of the doubt because of who he is, just like the O. J. Simpson jury."