The Truth About R. Kelly's Negative Net Worth Scandal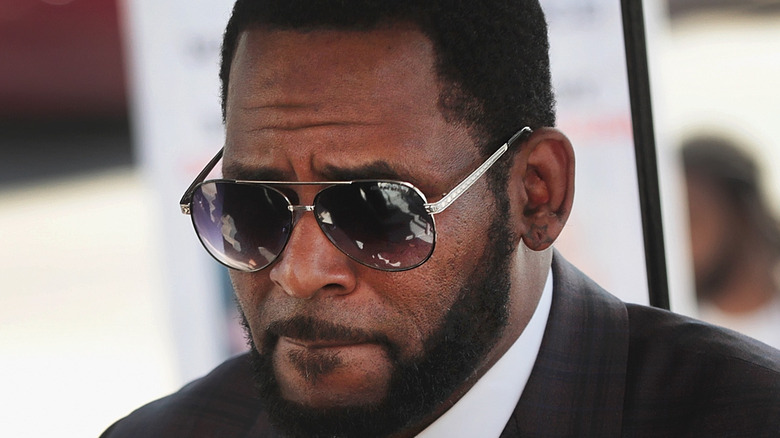 Scott Olson/Getty Images
R. Kelly's sex-trafficking trial has been dragging on for the past month in New York, as the disgraced singer's decades-long reign of terror is excruciatingly laid bare, with witness after witness taking to the stand to deliver increasingly disturbing testimony. As the BBC reports, Kelly was originally arrested back in 2019, but the trial was delayed due to the COVID-19 pandemic as well as separate lawsuits filed elsewhere, which made it difficult to schedule this one. 
The prosecution painted a horrifying picture of the musician as the head of a criminal enterprise hiding "in plain sight," which consistently preyed on men, women, and girls. Kelly's extensive wealth made him untouchable, leading the "I Believe I Can Fly" hitmaker to traffic his victims across state lines for prostitution. He also imprisoned them against their will and withheld food and toilet privileges. Meanwhile, Kelly was protected by a web of aides who were all on his payroll. 
Now, amidst all the legal drama, reports have emerged that the former superstar may not have two pennies to rub together these days.
R. Kelly has been in financial trouble for a while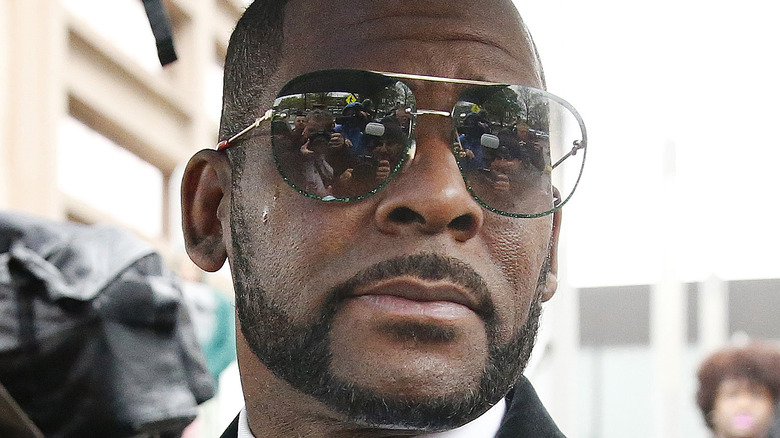 Nuccio Dinuzzo/Getty Images
As TMZ reports, at some stage, Celebrity Net Worth edited R. Kelly's page to reflect that he's currently banking negative $2 million. Once social media caught on, everybody was taking great pleasure in tearing the disgraced singer — who stands accused of some truly disgusting behavior — to pieces by pointing out, among other things, that they're technically wealthier than he is now. 
Kelly is facing a whole plethora of lawsuits, but it seems that Celebrity Net Worth updated his earnings after TMZ reported that he owed close to $2 million in unpaid back taxes. Kelly himself used this fact as an argument for why he should be released on bail, however, the court wasn't buying it and remanded him in custody.
Following the release of the documentary "Surviving R. Kelly," various streaming platforms removed Kelly's music from their offerings while concert venues refused to book him, making it increasingly difficult for him to make a living. Kelly also, naturally, must pay lawyers to defend him in court. 
According to Pop Culture, Kelly might have been having financial issues for a while, unbeknownst to him. While speaking to Gayle King in 2019, he admitted that he hadn't been to the bank by himself before the age of 53. At that time, the R&B star was shocked to learn he had just $350,000 to his name. "So many people have been stealing my money," he told King, admitting that he had no idea where it was all going.