Why Kunal Nayyar's The Big Bang Theory Castmates Loved To Give Him A Hard Time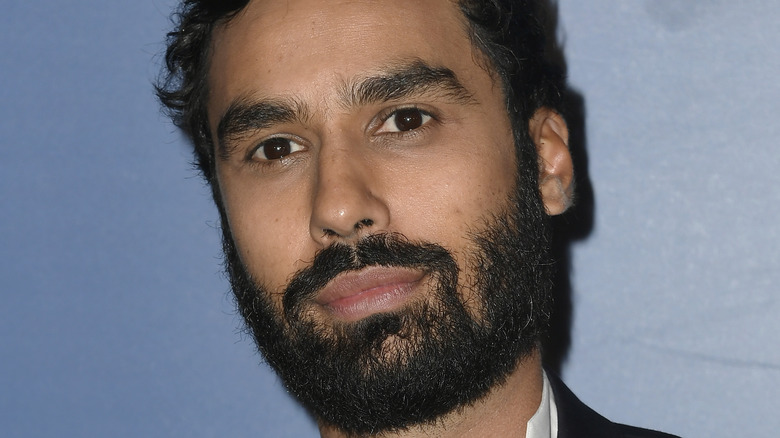 Frazer Harrison/Getty Images
After 12 years and 12 seasons, "The Big Bang Theory" has cemented itself in pop culture history. Fans fell in love with the misadventures of Leonard, Sheldon, Raj, and Howard. And, since the final episode aired on CBS in 2019, the cast has been open about the fact that they had as much fun making the show as viewers had watching it. 
Speaking to The Hollywood Reporter following the finale of "The Big Bang Theory," showrunner and executive producer Steve Molaro said, "This show started with Leonard, Sheldon, and Penny meeting in a hallway, and we got to watch these people become friends and then truly become a family. And at the end of it all, nothing felt more like this group was a family than the final moments, and that means the world to me."
The cast became so friendly, in fact, that they loved to give Kunal Nayyar, who played Raj, a hard time behind the scenes. And it seems there were several reasons he was an easy target for jokes on set.
"The Big Bang Theory" cast reveal why they teased Kunal Nayyar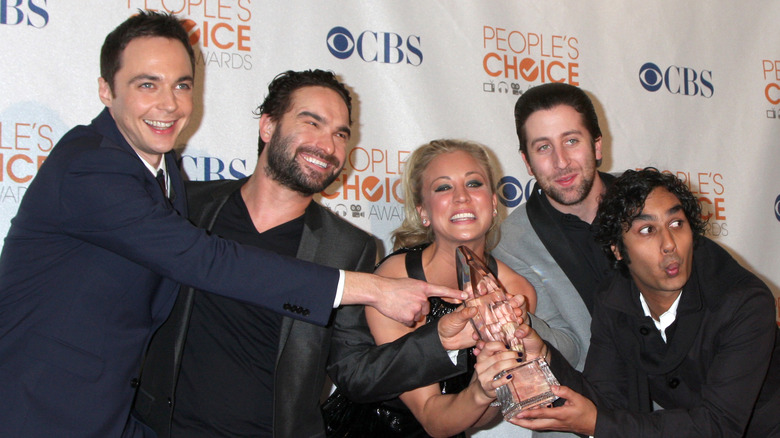 carrie-nelson/Shutterstock
In 2016, "The Big Bang Theory" cast sat down with Conan O'Brien to discuss what it was like filming the iconic TV show, and they didn't hold back. O'Brien pointed out that there was a point when people started to "pile onto" Kunal Nayyar, and he wanted to know what that was all about. 
At first, Simon Helberg (who played Howard) did a killer impression of Nayyar. He mused about his castmate's passion for food and how he'd gush to the cast about a meal he ate the day before.
And that was only the beginning of the ribbing. Kaley Cuoco, who played Penny in the series, also shared her annoyance at how Nayyar parked his car at the studio. She revealed that she had the spot next to his, and he never left her any room to maneuver her own vehicle.
Johnny Galecki, aka Leonard, also chimed in. "He's the most consistently incorrect man I've ever met," he said. "It's not unhelpful if you know it about him and it's endearing." For example, he said that, if he asked Nayyar whether an event was taking place at 2 p.m. or 3 p.m., he knew whichever time Nayyar stated was actually the wrong one.
This isn't the first time that Galecki has picked on Nayyar's propensity for inaccuracy. In an interview with Entertainment Weekly, Galecki recalled that Nayyar was sure that "The Big Bang Theory" would get picked up after the pilot. "It's the last time you were right about anything," Galecki joked.