Hailee Steinfeld Opens Up About The Song She Wrote About Her Ex Niall Horan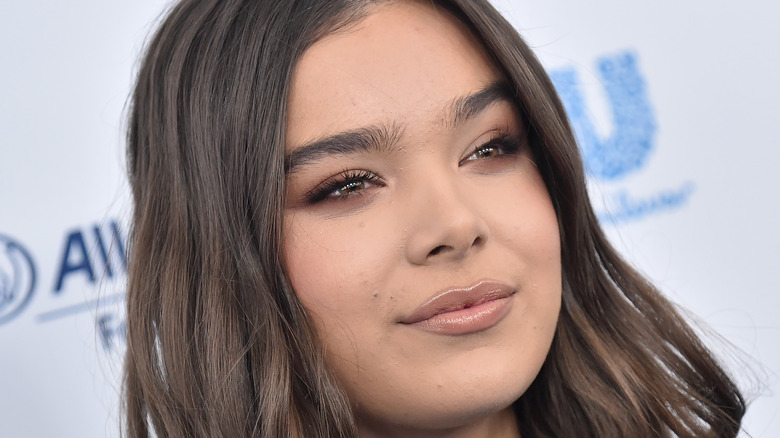 DFree/Shutterstock
Hailee Steinfeld has been one of Hollywood's most promising young talents ever since her breakout role in 2010's "True Grit," which earned the actress her first-ever Oscar nomination when she was just 14 years old (via Insider). Since then, Steinfeld has appeared in numerous popular films, including "The Edge of Seventeen," the second and third installments of "Pitch Perfect," "Ender's Game," and "Charlie's Angels," and starred as Emily Dickinson in the Apple+ Original Series, "Dickinson" (via IMDb).
In addition to her impressive list of acting credits, Steinfeld is also a talented musician, having released her first album, "HAIZ," in 2015, and her follow-up EP, "Half Written Story," in 2020. In between all her projects, the Oscar nominee also struck up a few Hollywood romances. Steinfeld reportedly started dating former One Direction star Niall Horan in the beginning of 2018 (via Us Weekly); however, their relationship completely fizzled out by December and the pair went their separate ways.
"Hailee and Niall were going strong over the summer but split a few months ago and have been trying to keep it low-key," a source close to Steinfeld told E! News at the time. "They really tried to make it work. It definitely was 'young love.'"
Hailee Steinfeld's song Wrong Direction is rumored to be about Niall Horan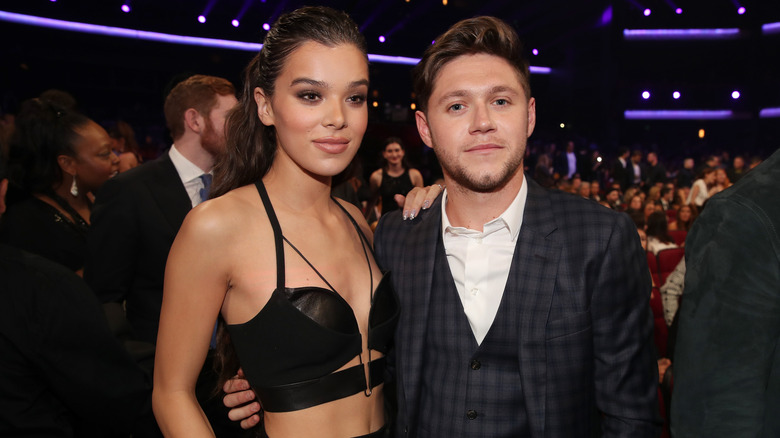 Chris Polk/ama2017/Getty Images
During an appearance on SiriusXM Hits 1's "The Morning Mash Up" in May 2020, Hailee Steinfeld got candid about one song on her "Half Written Story" EP that was particularly hard for her to write. "Yeah, there were definitely ones that were more fun," the "Pitch Perfect" alum shared (via Us Weekly). "I know there are some records that are just, like, you'll know when you hear them but there's a song on the record called 'Wrong Direction,' which I found more difficult to write than the others just because of ... I mean, just being in that headspace."
Steinfeld went on to explain that as an artist, she gets into "that headspace" to write about whatever she's feeling and then "packs that away and moves on to the next song." According to Steinfeld, though, those feelings come back tenfold when she's performing the song on stage. "Then all of a sudden you're, like, performing and you're like, 'Okay, this is still very much attached and it's just like I never left the studio,'" she said.
The wealthy "Edge of Seventeen" star then admitted that it's a "weird feeling" to revisit personal songs like "Wrong Direction" over and over again, but eventually, that feeling goes away. "It just kind of lingers until I feel like you're far enough removed from the situation you're talking about," she added.