The Bethenny Frankel Transphobic Controversy Explained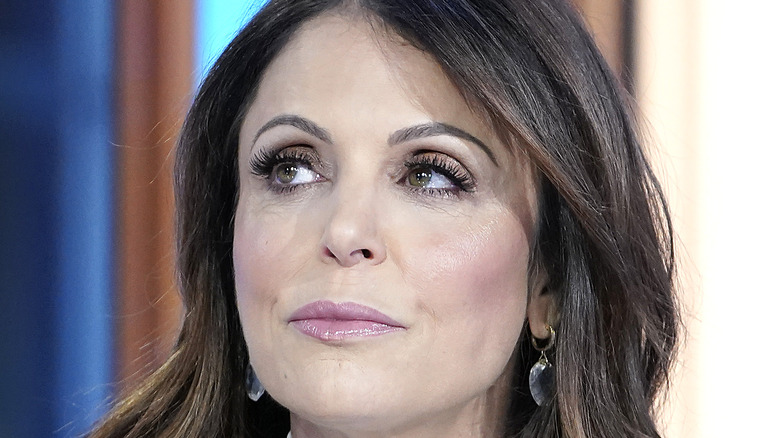 John Lamparski/Getty Images
On last Thursday's episode of Bethenny Frankel's podcast, "Just B," she discussed the pronouns used at her 11-year-old daughter Bryn's school, as stated by Us Weekly.
"I did a Zoom for my daughter's school and [had] the pronouns conversation with each teacher, each parent, each child, and my daughter says in school, too, that everybody has to say their pronouns. And my daughter didn't even know what hers were."
Frankel then shared a story she heard about a "person with a penis, who identifies as being a girl" sharing a bunk with other girls while away a camp. "So the other girls saw a penis. They're 9, 10 years old, so the parents obviously weren't that happy." The former "Real Housewives of New York City" star said that if she had a transgender child, she would "want my child to go to another camp where there were kids in the same situation." 
'I was absolutely not wrong,' Bethenny Frankel wrote in a tweet, regarding comments made on her podcast
Advocates for trans rights were quick to call out Frankel's comments. "I've always enjoyed @Bethenny's schtick and have been hoping to see her return to a flailing #RHONY. But her transphobic comments and utter disinterest in educating herself are so disappointing and closed minded. I hope she stays off of our TVs until she does some growing," one critic tweeted.
At 11:45 p.m. on September 27, Frankel tweeted, "Ok I'm going to attempt sleep. My new book cover shoot is in the am & @PageSix says I'm transphobic so it must be true ... or listen to @justbpodcast & decide for yourself. Gotta sell papers. #donthatetheplayerhatethegame." Two minutes later, she wrote, "Nominate me for [cancellation] ... there are like five others before you so take a number."
The next morning, she replied to a comment that told her this was a "time to learn" by saying, "Listen to the podcast. Then comment. I was absolutely not wrong. And I'm going to discuss this again this week. Thankfully I have a platform to clarify what the media loves to distort. @justbpodcast ps. I'm not afraid of [cancellation] so not afraid of charged discussions."
Someone else wrote that there was nothing wrong with what Frankel said, and she replied, "Zero point zero but that doesn't sell magazines & newspapers ... people have been afraid to have real conversations. If you didn't read your script before speaking, people get so excited. Come at me ... I'm here ... and the conversation will continue."