The Heartbreaking Death Of R&B Singer-Songwriter Andrea Martin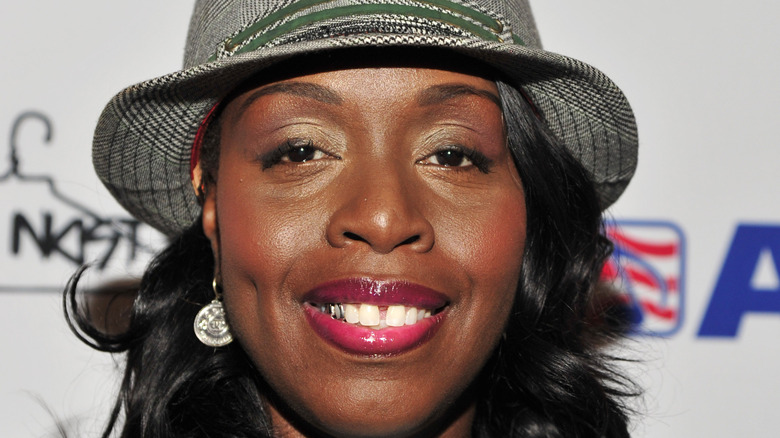 John M. Heller/Getty Images
The music world is mourning the loss of Andrea Martin, who died in September 2021 at the age of 49. The singer and songwriter penned dozens of hit R&B songs, including Monica's "Before You Walked Out of My Life," which was No. 1 on the Billboard Hot R&B Singles chart for two weeks in 1995. She also wrote for Toni Braxton, Leona Lewis, Melanie Fiona, Sean Kingston, Fantasia Barrino, and Jennifer Hudson, and teamed up with Ivan Matias on hits including En Vogue's "Don't Let Go (Love)," SWV's "You're the One," and Angie Stone's "Wish I Didn't Miss You" (via People).
Martin was also a singer who provided background vocals for many of the artists she wrote for. Her 1998 album, "The Best of Me," featured guest vocals by Lauryn Hill, Organized Noize, and Queen Latifah (via All Access Music) and included the single "Let Me Return the Favor," which hit No. 82 on the Billboard Hot 100 (via The Sun). 
"I want listeners to know that my songs always have a beginning and an end and a solution," she said in a 2016 interview. "There is always a resolution ... an answer to the cries. At the end of the day all I want listeners to walk away feeling like they connected with my music. We can laugh and we can surely cry when we listen to an Andrea Martin song — no matter who you are. I strive to make that connection."
Friends and collaborators have honored Andrea Martin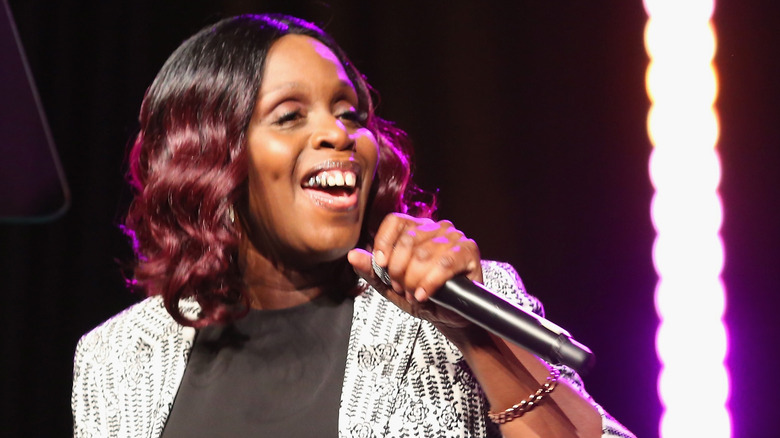 Maury Phillips/Getty Images
Andrea Martin died at the age of 49. While no cause of death has been revealed, the news was confirmed on her Instagram page. "Dear Family and Friends, it is with a heavy heart we inform you of the passing of our beautiful Andrea Martin also known as 'Annie,'" the statement read (via People). "Andrea will always be remembered for her passion and dedication to her family and friends. Her impact will continue to be felt and heard for a lifetime."
Tributes started pouring in once the news became public. Leona Lewis, who recorded Martin's song "Better in Time," wrote on Instagram that she is "deeply saddened that such a light has been lost. Andrea was truly a musical force [and] wrote some of my favorite songs that touched the core of my soul. Thank you for sharing your music with me and the world angel. Thank you for giving me the gift of Better in time. Rest in love." And Martin's longtime writing partner, Ivan Matias, posted that, "We are all special in some way, but Andrea Martin was extraordinarily special. Her spirit was infused into each lyric [and] melody she blessed us with. Our connection was a divine union," adding that she was "the most talented female writer I've ever known."