What Happened To Leona Lewis Since Releasing Bleeding Love?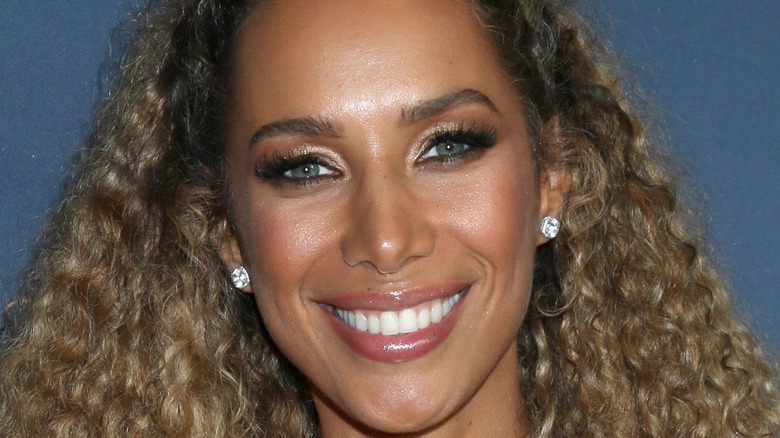 Shutterstock
Eight million votes were counted and sifted through before Leona Lewis was hailed as the clear winner of "The X Factor U.K." in 2006. She earned over 60% of the votes and became the first woman in history to win the competition (via BBC News). "X Factor" creator and judge Simon Cowell was convinced the singer was special. "Leona has an opportunity, I think, to become a major, major worldwide star," he said at the time (via BBC News). Her victory came with a £1 million (roughly equivalent to $1.3 million) record deal with Cowell's Syco Music, and Lewis' cover of Kelly Clarkson's "A Moment Like This" was released the day after her win was announced (via MyLondon). In 2007, she dropped "Bleeding Love," which topped charts across the U.K. and the States (via Billboard). 
It's been 14 years since then, and Lewis, who was declared Billboard's "Top New Artist" in 2008, hasn't been spotted on any charts for a while. Here's what happened. 
Leona Lewis quit Simon Cowell's label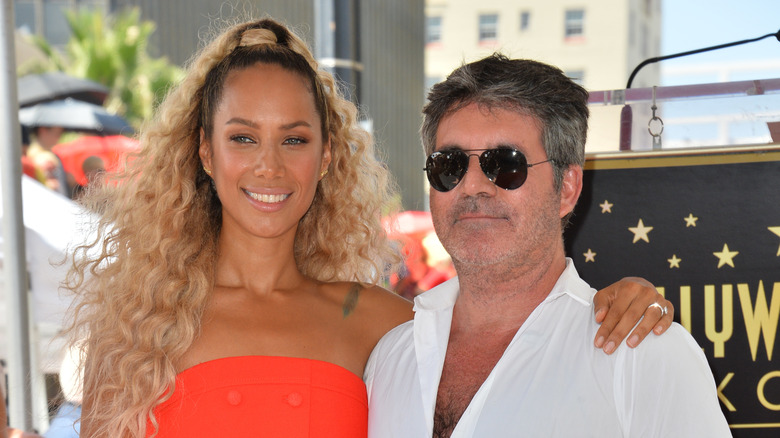 Shutterstock
In addition to Leona Lewis, Simon Cowell's label, Syco, was home to One Direction, Olly Murs, Little Mix, and other musicians who shot to fame through "X Factor." However, Lewis told BBC that as the label expanded, the attention her career received was cut back. "It was amazing at first because it was very intimate and there wasn't [sic] a lot of people working for it ... Then it grew and grew which is great for them, but for me, it wasn't so great," she explained.
The relationship between the two seemed to keep Lewis in limbo about whether she wanted to stay or leave. She penned down an explanation that she posted on her socials: "Like most relationships, we had our good times and our bad, [and] I will always be grateful for what we shared and the lessons I learned. After several years, I thought about leaving over and over again. I was terrified about walking away from a somewhat secure relationship even though I knew that we were no longer right for each other and at times even bad for each other. However, I clung to the safety net I had grown so attached to ... " she told The Independent.
Leona Lewis debuted on Broadway after quitting Syco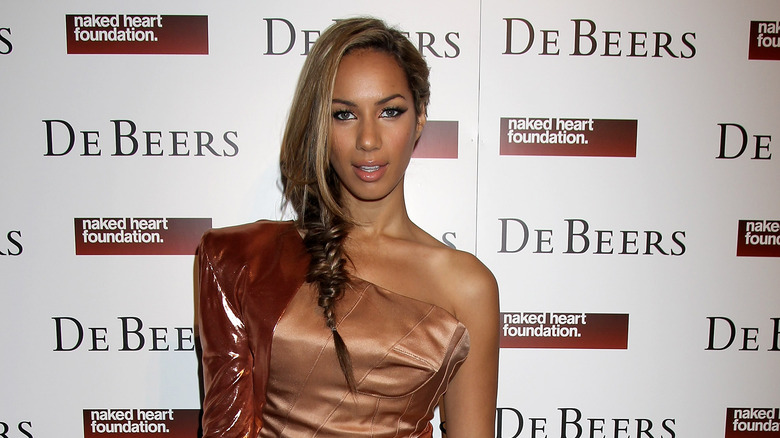 Chris Jackson/Getty Images
Expectedly, Simon Cowell wasn't too happy about her decision, but Leona Lewis insisted that there was no bad blood between them and Cowell even sent her a "lovely note" telling her that Syco missed her (via BBC News). "There's nothing but love there. He knew I had to leave. He was upset about it but it was time for something new so I'm excited about moving on and doing something different," she told BBC.
In 2015, Lewis signed with Universal Music Group (which is home to Ariana Grande) but was dropped after her album "I Am" didn't do well on the U.K. charts (via The Source). A source revealed to The Sun that her music under-performed because "something just didn't click."
The charts didn't see much of Lewis after 2016, but the stunning musician segued into exploring other talents. She made her Broadway debut in 2016 as Grizabella in Andrew Lloyd Webber's "Cats" (via The Sun) and signed with Wilhelmina Models in 2017 (via W Magazine). While we miss the award-winning star's glorious pop career, her other endeavors only seem fitting for a gorgeous, former theater kid (via W Magazine).