Who Is Andrew Cuomo's Ex Wife, Kerry Kennedy?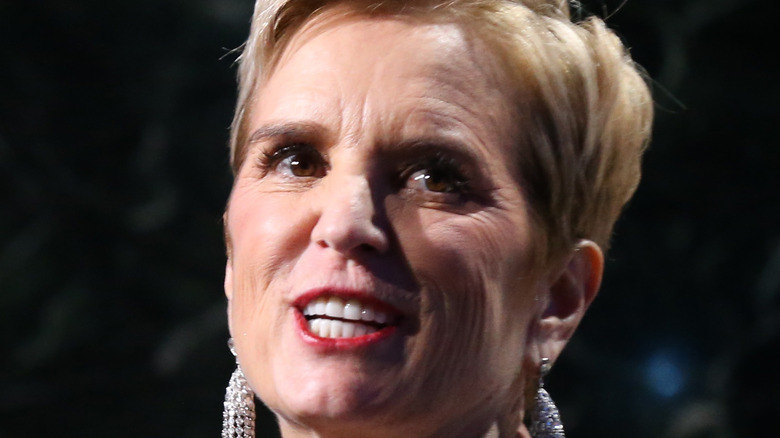 Bennett Raglin/Getty Images
Former New York governor Andrew Cuomo dominated the news cycle this summer amidst a litany of sexual harassment allegations from former staffers (via AP News). An investigation that concluded in August 2021 found that Cuomo had harassed 11 women over his career, with the allegations ranging from inappropriate comments to groping. After remaining adamant that he would retain power and vehemently denying the allegations, Cuomo abruptly resigned. The disgraced governor came under even greater heat after seemingly dismissing the allegations, saying he had "truly offended" his accusers, and citing "generational and cultural differences" for his behavior.
These allegations are not the first evidence of Cuomo mistreating women, and in fact seem to be in accordance with a pattern for the former governor. Kerry Kennedy, Cuomo's ex-wife, married to the former governor from 1990 to 2005, reportedly faced emotional abuse from Cuomo towards the end of their 15 year marriage, even telling a biographer of Cuomo that she had slept in a locked bathroom some nights to escape it (via the New York Post). In the aftermath of Cuomo's resignation and the allegations against him, learn more about his former spouse Kerry Kennedy.
Kerry Kennedy is a prominent human rights activist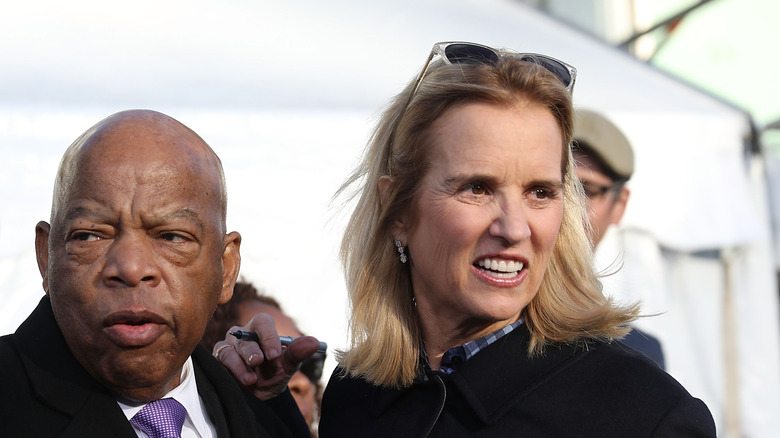 Joe Raedle/Getty Images
Kerry Kennedy was surrounded by high-powered political figures before her marriage to Andrew Cuomo. Kennedy, whose full name is Mary Kerry Kennedy, is the daughter of Ethel Skakel and former United States attorney general Robert F. Kennedy — seventh out of the couple's 11 children (via Marie Claire). Kennedy is still greatly involved with her family, particularly with her work as the president of the Robert F. Kennedy Human Rights foundation. She has spear-headed efforts to improve conditions for migrants at the U.S-Mexico border, connected to young leaders through funding arts and education programs, and worked with businesses around the globe to work towards more sustainable and ethical investment practices.
Kennedy's education prepared her for this role, as she is a graduate of Brown University and from Boston College Law School (via Human Rights First). As well as honorary doctorates from Bay Path College, the Albany College of Pharmacy, and New Caledonia University, Kennedy is the recipient of many awards for her work, including the Eleanor Roosevelt Medal or Honor.