Dog The Bounty Hunter Reveals Why He Might Find Brian Laundrie Before The FBI - Exclusive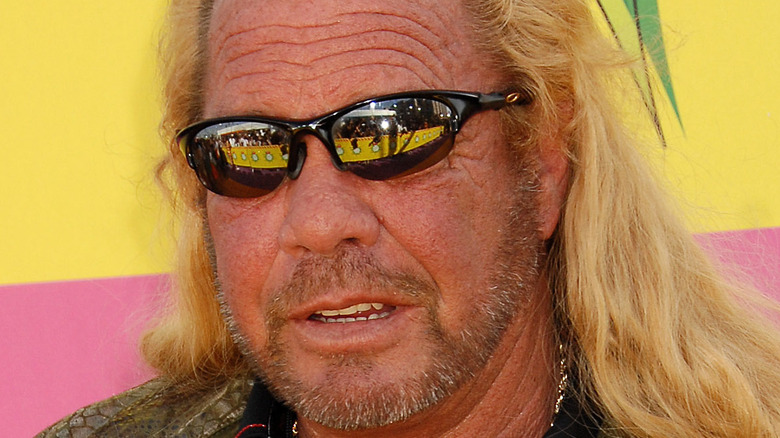 Ga Fullner/Shutterstock
The case of Gabby Petito's murder has become a major talking point across the country. According to ABC 7 Eyewitness News, after Petito's body was found following her boyfriend, Brian Laundrie's, return from a cross-country trip without her, all eyes were on the Laundrie family. 
Officially ruled a homicide, and an arrest warrant in place, the FBI took the lead in the search for Laundrie (via BBC). As the manhunt intensified, speculation swirled online that he fled with help from his parents. In a press conference, the lawyer for the Laundrie family stated, "The speculation by the public and some in the press that the parents assisted Brian in leaving the family home or in avoiding arrest on a warrant that was issued after Brian had already been missing for several days is just wrong," (per Bay News 9).
Weeks have passed and the public is getting restless for leads. Who better to put on the job than Duane "Dog the Bounty Hunter" Chapman?! Not only has his attention turned to helping the search for Laundrie, but he gave an exclusive statement to The List about his involvement.
Dog believes his celebrity status can help the search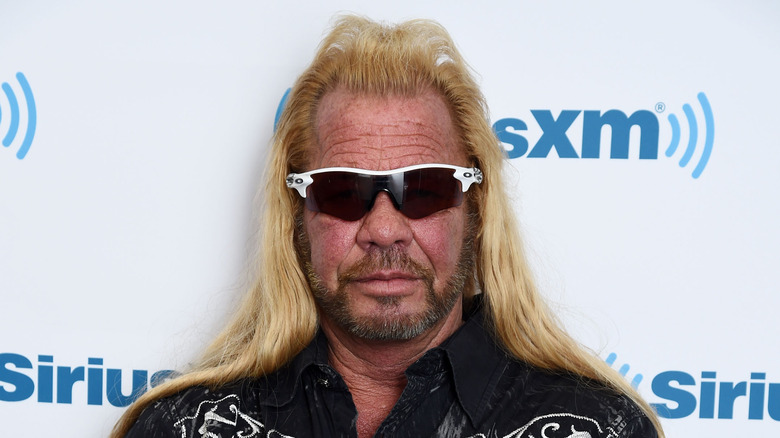 Ilya S. Savenok/Getty Images
Dog the Bounty Hunter cut his honeymoon short to head to Florida and help with the search over the weekend. And according to The New York Post, he has not only been taking his own tips, but he's received solid leads that have him following the scent of Brian Laundrie and his possible location. With rumors swirling that Laundrie is at Fort De Soto Park in Pinellas County, Florida, a spot his parents were recently seen near, internet sleuths have be questioning whether Dog's notoriety helps or hurts the investigation. He is confident, however, that he can, and will, find Laundrie before the FBI.
The List reached out to Chapman himself and asked, "Do you think your celebrity status helps or hinders your involvement in the Brian Laundrie search?" He exclusively revealed, "I'm grateful that people think they know me from seeing me on TV. If that helps someone feel they can give me a tip they can't give the police, then I'm all for it." 
Reddit users seem to agree with one explaining, "Don't forget that police are bound by a lot of restrictions about who they can speak to, who will speak to them, how they can obtain evidence, etc. Bounty hunters and PIs are very important because they can operate outside of the restrictions to get things done." Further adding, "he still may be able to bring a new perspective to the case that law enforcement cannot."