Where You Can Watch Every Country's Version Of The Bachelor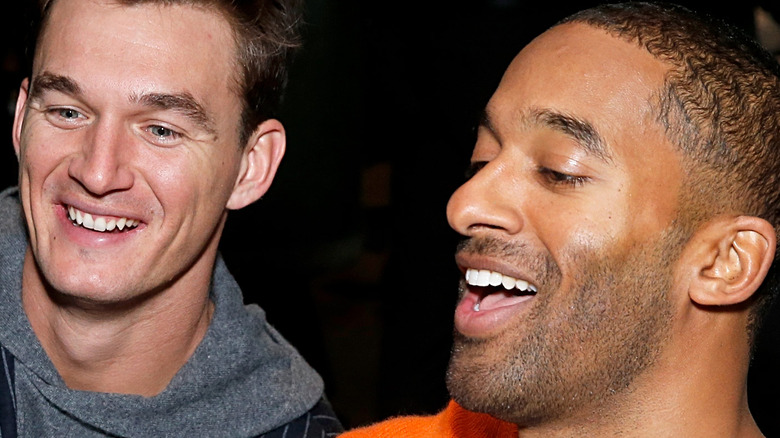 Dominik Bindl/Getty Images
Since the premiere of "The Bachelor" in 2002, the franchise has proven to be one of the most successful in television history. The popular dating show has spawned several spinoffs just in the United States, including "The Bachelorette;" "Bachelor in Paradise;" "Bachelor Pad," which was similar to "Bachelor in Paradise," without the tropical location; "Bachelor in Paradise: After Paradise;" and "The Bachelor Winter Games" (via Distractify). Over the course of the past few decades, television's most dramatic dating show began appearing in other countries across the world. In fact, as of 2019, there were 37 versions of the show in other countries, including Australia, New Zealand, Canada, England, Vietnam, Russia, and more, according to The New York Times.
As you might imagine, there are variations, both large and small, between the international shows, many due to cultural differences. For example, in Australia, there is no sex allowed on the set, meaning no fantasy suites for Australian "Bachelor" contestants, according to Mama Mia. In other countries, like England, the contestants are often famous people that viewers instantly recognize — like Spencer Matthews, the younger brother of Pippa Middleton's husband, James Matthews (via Town & Country).
Here's how to stream the international versions of The Bachelor
Good news for Bachelor Nation fans: There are at least a few seasons of international versions of the show that can be streamed in the United States. In May 2020, more than 20 seasons of "The Bachelor," "The Bachelorette," "Bachelor Pad," and Bachelor in Paradise" became available for streaming on HBO Max. Fortunately, this new Bachelor Nation drop included the first two seasons of the United Kingdom's version of "The Bachelor," Seasons 2 and 5 of "The Bachelor Australia, the third season of "The Bachelor Canada," and the first season of "The Bachelor New Zealand," according to Deadline. 
Random seasons of Canada and Australia's versions of "The Bachelorette," along with Australia's version of "Bachelor in Paradise," will also be available to stream on HBO Max. According to Screen Rant, you can also catch a few episodes of the Vietnamese version of "The Bachelor" on YouTube. This particular version of "The Bachelor" became famous after two female contestants fell in love with each other while vying to win the heart of the male lead.
Unfortunately, there is currently no way to watch "The Bachelor" contributions from Switzerland, Finland, Norway, Sweden, Romania, Russia, Ukraine, France, Poland, Israel, and Brazil.