Kunal Nayyar Opens Up About His Mental Health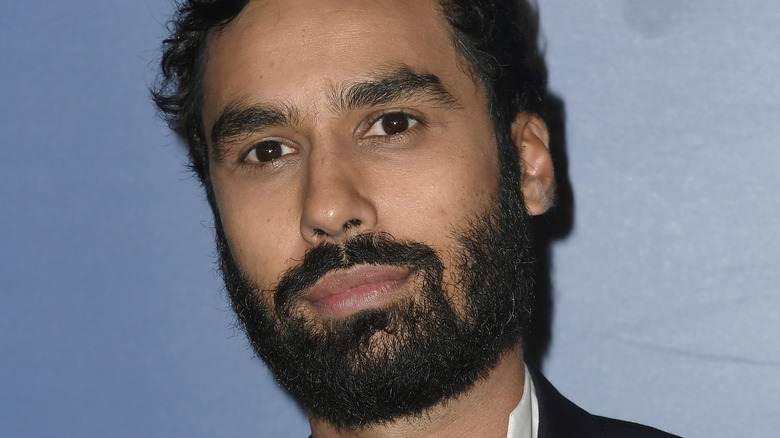 Frazer Harrison/Getty Images
Kunal Nayyar rose to A-list fame after he landed the role of Raj Koothrappali on the beloved sitcom, "The Big Bang Theory," which also starred Jim Parsons, Kaley Cuoco, Johnny Galecki, Melissa Rauch, Simon Helberg, and Mayim Bialik and ran for an impressive 12 seasons from 2007-2019 (via IMDb). After his long-running stint portraying the lovable and sensitive Raj on "TBBT," Nayyar landed the role of playing serial killer Sandeep Singh on Netflix UK's "Serial" — a role that Nayyar was excited to take on and a "deliberate decision" on his part.
"It was definitely what I wanted to do. Also physically, I'm so recognizable from my voice, I'm so recognizable from my face ... it was important to do something that completely breaks the barrier," Nayyar told Metro UK, adding that he wanted to be recognized for his wide range of acting and not just for playing Raj. "I wanted to make sure that whatever I did next was like, 'Wait, who is this? Oh My God. Is that the guy from The Big Bang?!', as opposed to 'Oh there's Raj, playing a killer.'"
And while it's clear that Nayyar's career is gaining even more momentum after "Big Bang" ended, that doesn't mean that the Netflix star hasn't had his fair share of struggles like the rest of us, as he shared on his former co-star's podcast in February.
Kunal Nayyar opened up about his 'dark episodes' on Mayim Bialik's podcast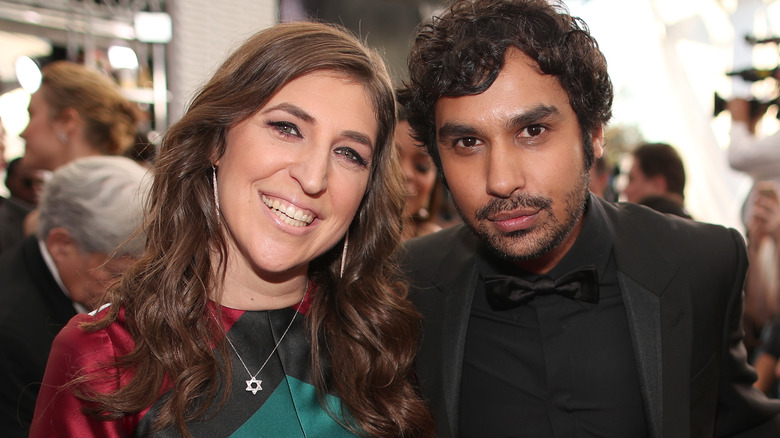 Christopher Polk/Getty Images
Speaking with former "Big Bang Theory" co-star Mayim Bialik on her podcast, "The Breakdown," in February, Kunal Nayyar opened up about his mental health and experiencing "dark episodes" a few years into starring on the long-running sitcom, telling Bialik that he had his first panic attack at 30 years old while he was driving on the freeway. "When I began to struggle mentally, when I began to have those dark episodes, that was very shocking to me. I didn't know what that was," he recalled of his first-ever panic attack, which can be incredibly scary if you've never experienced one before (via Digital Spy). "Ever since then I've had to fight some kind of battle with panic or anxiety."
Nayyar went on to explain that even looking at his car keys would send him into panic mode, and he decided to see a hypnotherapist to help him with his mental health struggles; however, five years into therapy, he found that his feelings of panic began to transfer over to other areas of his life.
"You can have a beautiful, spiritual life and at some point still feel anxious, still at some point feel sad and depressed and panicky," Nayyar continued, adding that there's no shame in feeling that way. "There's no shame in feeling anxious, there's no shame in feeling stress, there's no shame at feeling panic."
If you or someone you know is struggling with mental health, please contact the Crisis Text Line by texting HOME to 741741, call the National Alliance on Mental Illness helpline at 1-800-950-NAMI (6264), or visit the National Institute of Mental Health website.