What Jay Leno Did Before He Became A Famous Comedian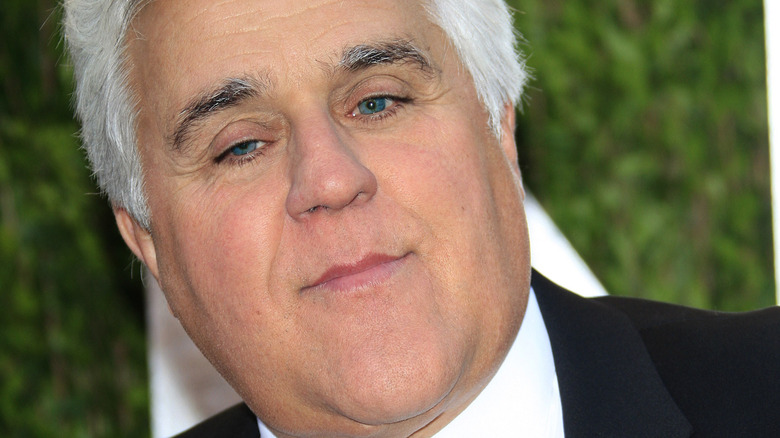 Joe Seer/Shutterstock
For just over two decades, Jay Leno was America's most recognisable TV personality thanks to his tenure as host of NBC's "The Tonight Show." But before that, Leno was actually recognized for his successful stand-up career. The New York native found major success when he made the move to Los Angeles, where he became regarded as one of the industry's busiest performers, according to Biography. Throughout the 1980s, Leno booked more than 300 appearances every year in clubs, bars, and other venues.
These days, Leno is still maintaining his performance streak, but has whittled his appearances down to 200 a year, according to HuffPost. The former late night host is also busy with other projects, and is actually returning to hosting — this time for the revival of the game show "You Bet Your Life" (via USA Today). The show was first made famous by Groucho Marx, and ran from 1950 to 1961. "One of my favorite things to do is talk to regular people and draw humor from them," Leno said in a statement last year. "This is a comedy show wrapped in a game show that allows me to do just that."
Clearly, Leno's success is still thriving. But what did the comedian do before he became famous?
Leno paid the bills by working at his local McDonald's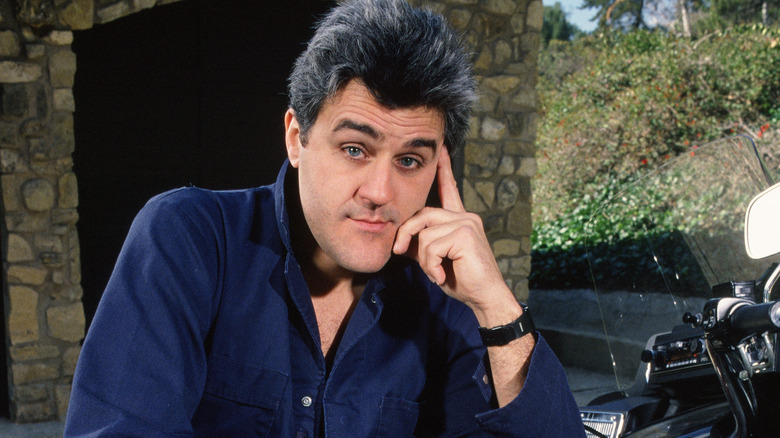 George Rose/Getty Images
Before making his way to Hollywood, Leno was making a living at minimum wage working at McDonald's as a teen (via CNBC). He then attended Emerson College in Boston, Massachusetts, and later graduated with a Bachelor of Arts degree in speech therapy (via Biography). Of course, Leno made time to hone his comedy skills at local bars and clubs, including "legendary" venues like Ding Ho and The Comedy Connection, according to Emerson College. During his time at Emerson, comedians like Eddie Brill, Denis Leary, and Steve Wright also attended classes and performed alongside him.
Pretty much immediately after his graduation, Leno made the move to Los Angeles, where he continued his comedy career by starring as the opening act for entertainers like Johnny Mathis and Tom Jones (via Britannica). The comedian decided to dip his toes into television behind the scenes, writing for the sitcom "Good Times" with David Letterman (via Biography).
Whether this job made their later feud (via People) better or worse remains to be seen, but Leno's experience in the industry obviously led to the call to become a guest host on the "Tonight Show" in 1987, before taking over when the legendary Johnny Carson retired in 1992.