How Old Were Mary-Kate And Ashley Olsen When They First Starred On Full House?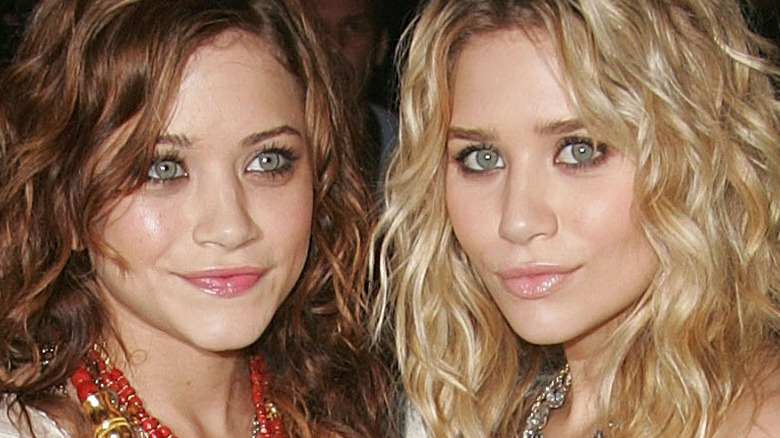 Peter Kramer/Getty Images
If you grew up in the '80s and were a fan of the ABC TGIF primetime lineup (who wasn't?) that included "Full House" — the story of a widower with three young daughters who asks his two best friends to move in and help him raise his girls — you'll never forget the moment in the first episode where the youngest daughter, a sweet little cherub named Michelle, appears on screen.
Played by twins Mary-Kate and Ashley Olsen, Michelle became the breakout character of the show, although she didn't say much in the first season because she couldn't talk at all. Instead, all we saw were huge expressive eyes alongside many jokes about how Uncle Jesse (John Stamos) and Uncle Joey (David Coulier) couldn't change a diaper — and even wrapped her little bottom up in plastic wrap one time because that seemed to work out best at the moment. 
Yes, the Olsen twins were that young when they first starred on "Full House."
Mary-Kate and Ashley Olsen spent the first years of their lives on 'Full House'
Twins Mary-Kate and Ashley Olsen were a mere 9 months old when they made their "Full House" debut back in 1987, but they were only 6 months old when they were first chosen for the part among nine other sets of twins (via Screen Rant).
Twins playing one child character was not unusual then and still isn't today, as of this writing. According to California child labor laws, children between the ages of 2 and 6 can only work for three hours a day, while children under the age of 2 can only work for two hours a day. Using twins to play one character doubles a show's opportunity to feature that young character on screen.
During their time on "Full House," the two little girls became household names as ABC saw Michelle's broad popularity and used Mary-Kate and Ashley together for publicity. They were 8 years old when their run on the sitcom ended, and they had a slew of projects lined up after they took their final bows, eventually starring in 15 movies together over the next few years, according to Screen Rant. Some were made for TV, and some went straight to video, but Mary-Kate and Ashley were already learning to become the shrewd businesswomen they are today.
Mary-Kate and Ashley Olsen are still making headlines as fashion designers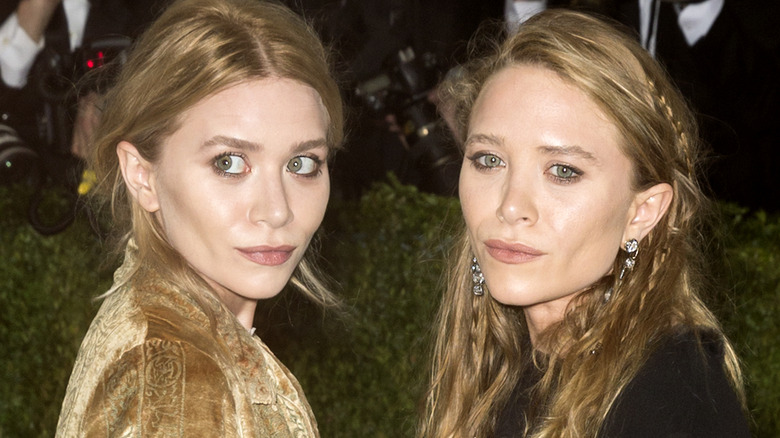 Ovidiu Hrubaru/Shutterstock
As young adults, Mary-Kate and Ashley Olsen chose to stay out of the spotlight, for the most part, and instead turned to the world of fashion design, debuting their own high-end fashion brand, The Row, in 2006. Over the years, they began making more affordable fashion, launching the brands Elizabeth and James (named for their siblings) and StyleMint, according to Biography. By 2015, they shared the title of Womenswear Designer of the Year.
In September 2021, Mary-Kate and Ashley were still making fashion headlines when they added a children's line of clothing to their original fashion brand, The Row. Made from cashmere, these fashions — including pants, cardigans, and even beanies — might run parents hundreds of dollars for a very small piece of apparel (via Page Six), but there are parents who can afford that. 
And, if these twins have proven anything from infancy to adulthood, they typically turn anything they touch into a success.