Aftera Vs. Plan B: Which Emergency Contraception Is Right For You?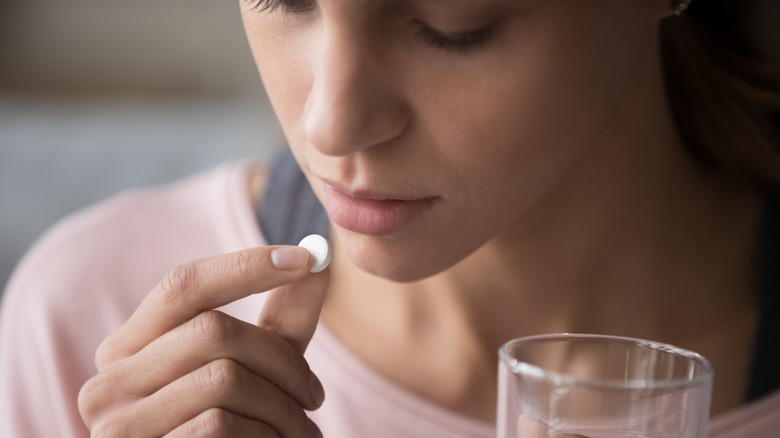 fizkes/Shutterstock
For millions of women across the country, emergency contraception options like Plan B One-Step and Aftera have been instrumental in greatly diminishing the potential for unplanned pregnancies. Typically, women who fear that unprotected sex might cause an unplanned pregnancy have up to six days to take emergency contraception. According to Planned Parenthood, this is because sperm can actually live inside of the body for up to six days after sex. The sperm take these six days to wait for one of the women's eggs to "meet up" with them. If that happens, pregnancy can occur. Emergency contraception works to stop women's bodies from releasing eggs during this six-day window after unprotected sex.
According to the University of Michigan Health, there are two main types of emergency contraceptives available for women to use after unprotected sex. The first of these options, the emergency contraception pill (also called the morning-after pill), contains a progestin hormone called levonorgestrel. Another version of the emergency contraception pill contains a medicine called ulipristal acetate, which affects the progesterone in a women's body. The most common example of a ulipristal acetate pill is Ella. The other type of emergency contraceptive available to women after unprotected sex is a copper intrauterine device (or IUD). Though both methods work well to prevent pregnancy, the IUD actually has to be inserted by a doctor within five days after the unprotected sex occurs. This method also tends to be more expensive than the emergency contraception pill.
Should you opt for the Aftera or Plan B emergency contraception pill?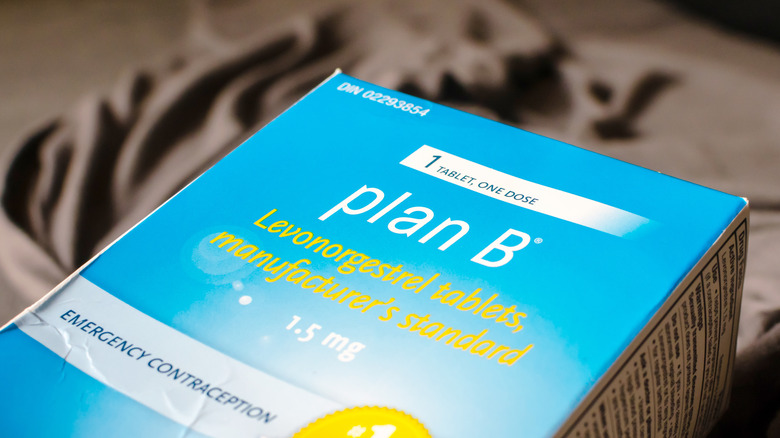 Andriy R/Shutterstock
If you opt to take the emergency contraception pill containing levonorgestrel, there are several options to choose from. According to Planned Parenthood, these options include Plan B One-Step, Take Action, My Way, Option 2, Preventeza, AfterPill, My Choice, Aftera, and EContra. Perhaps the most common options you'll spot on drugstore shelves are the Plan B One-Step and Aftera. Many are likely to opt for Aftera, as it costs $39.99 per pill, while the Plan B One-Step costs $49.99 per pill (via CVS).
While Aftera and Plan B One-Step may differ in price, they each contain the same active and inactive ingredients. Plan B One-Step and Aftera both contain 1.5 milligrams of levonorgestrel and colloidal silicon dioxide, corn starch, lactose monohydrate, magnesium stearate, potato starch, and talc, according to the Food and Drug Administration and the U.S. National Library of Medicine. So, the only real difference between the two emergency contraception pills is their price.
Emergency contraception pills like Plan B and Aftera are ideal for most women as they don't require a prescription from a doctor and can be purchased over the counter. It is important to note that, according to Planned Parenthood, emergency contraceptive pills like Plan B and Aftera might not work for those who weigh 155 pounds or more or those who take the pill three days or more after engaging in unprotected sex. The sooner you take the emergency contraception pill, the better.