Mary Kate And Ashley Olsen Share Why They Love Fashion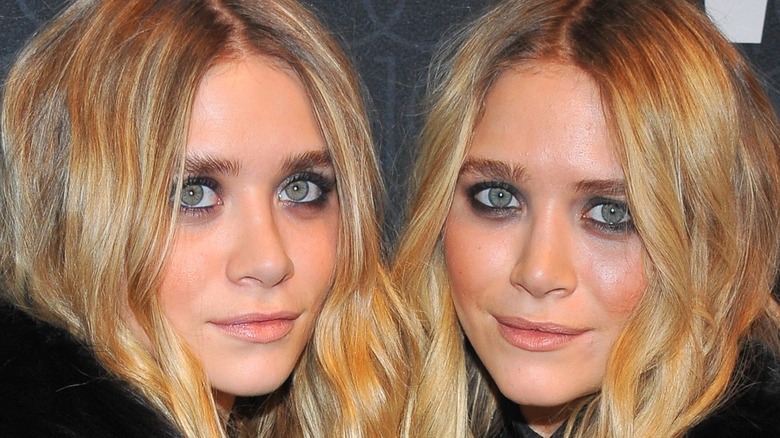 Everett Collection/Shutterstock
Since the '90s, we've all been invited to Mary Kate and Ashley Olsen's fashion party (via YouTube). Whether they were dressed in matching overalls, velvet dresses accessorized with a "Passport to Paris," or boho-chic ensembles on the red carpet, the actresses served looks and inspiration via their massive empire of television shows, movies, video games and comics (via IMDb). As adults, they have continued to do so off screen, after taking a step back from the spotlight.
On street corners, the style icons play with proportions of blazers and trousers while performing a balancing act with their favorite accessory: a cigarette (via Instagram). On the few red carpets they do attend, they remind the world that nobody does monochrome better. The twins have also have famously sidestepped Anna Wintour's theme for the Met Gala but continue to be invited (via Vogue), revealing the power they hold in their closets. Now, the two have an established luxury brand and influence the fashion world from behind the scenes.
The Olsen twins are perfectionists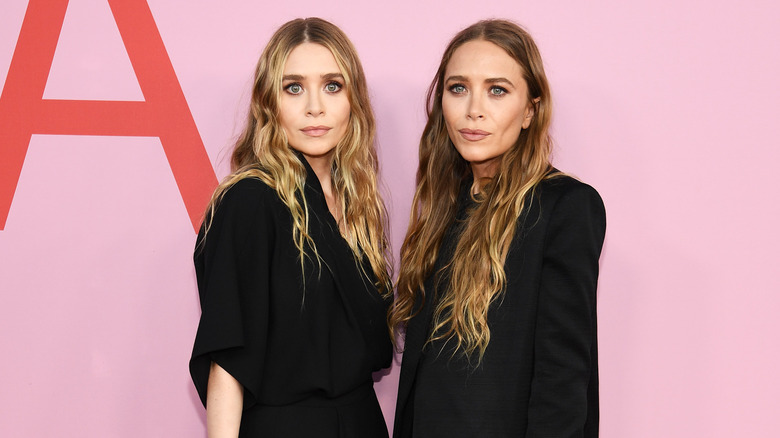 Dimitrios Kambouris/Getty Images
In 2006, Mary Kate and Ashley Olsen launched their brand "The Row," which took a very different approach as a celebrity-led endeavor: It had no celebrity to promote it. In an interview with i-D magazine, Ashley explained, "We didn't want to be in front of it, we didn't necessarily even want to let people know it was us ... It was really about the product, to the point where we were like: Who could we get to front this so that we don't have to?"
The understated aesthetic of the brand follows no trends and continues to stay on top. Marina Larroudé, the fashion director at Barney's New York, made an apt comparison: "If you're a super-wealthy woman in New York? The way we go to Uniqlo — they go to The Row" (via The Cut).
Ashley told i-D that the reason they started their brand was "to take a break from what we were previously doing and to explore things that interested us, and explore what life has to offer." Mary Kate added, "Creatively." She further explained the perfectionist attitude behind their product: "I think the reason we do fashion is to constantly try to fix our imperfections ... And you have next season to do that. But it's also our job to find every imperfection in there to make sure that we're constantly pushing ourselves and training our eyes and making sure everyone is served. Just evolving and learning."