Why Does Florence Pugh Look So Familiar?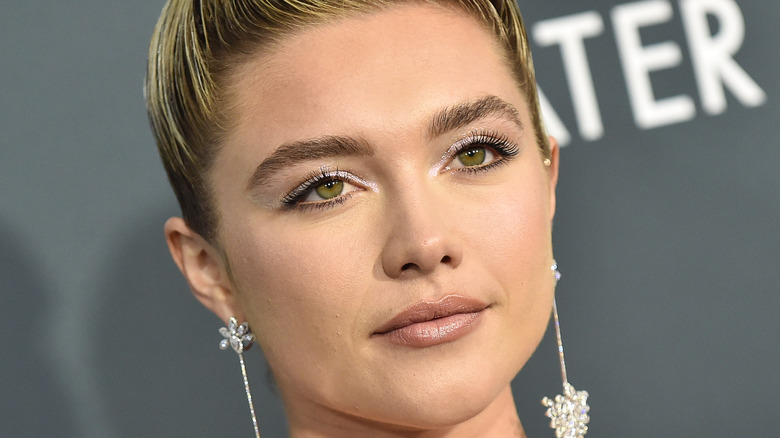 DFree/Shutterstock
Florence Pugh has been acting ever since she could remember, appearing in her first play when she was just seven years old. In an interview with Daily Actor, the now 25-year-old superstar opened up about the advice her mom, a trained professional dancer, gave her before she made her big theater debut over a decade and a half ago — something that Pugh has carried with her throughout her acting career.
"She sat me down, and she was like, 'I know you're only 7, and I know this is your first play, but when you do a play, you're committing to something. When you go onstage, you know what your lines are. And you are essentially giving yourself to a performance. So, don't be sloppy,'" she told the magazine, adding that she didn't take her mother's lecture as something that was meant to be harsh or mean, but rather sound advice that set her up for success later on. "She was just saying, as a performer, if you're saying that you're going to be this part, you're making people rely on you, and you have to take it seriously. That has stuck with me my entire life."
Florence Pugh has made a name for herself in the film industry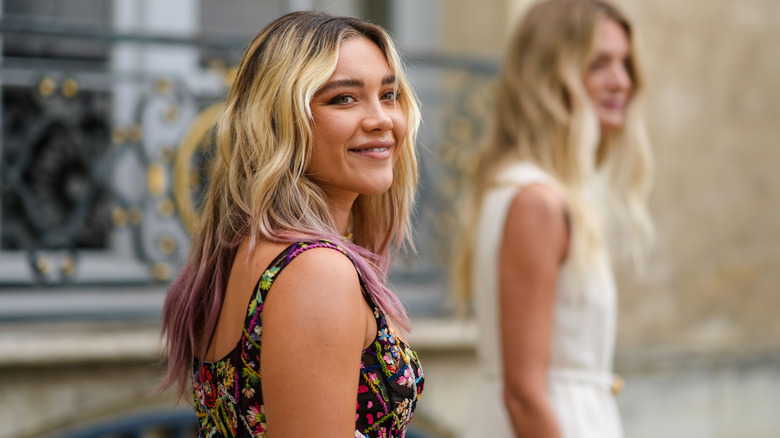 Edward Berthelot/Getty Images
Unless you've been living under a rock, you most likely know Florence Pugh from the wildly unsettling 2019 horror/thriller movie, "Midsommar" (via IMDb). And while many horror fans may think that Pugh's role of Dani in the Ari Aster film was her big breakout role, you've likely seen her in a few other projects before "Midsommar," including what's considered her actual breakout movie, "Lady Macbeth," in which she played the role of Katherine (via ScreenRant).
"I loved that I agreed with her and supported her," Pugh told Refinery29 of her character in the film. "I'm probably the worst person to ask questions about her because I am majorly Team Katherine. We're both feisty and neither of us likes being told 'no'. I think it's important for you to have some ties to the character."
In addition to "Lady Macbeth" and "Midsommar," Pugh has also appeared in "The Falling," "The Commuter," "King Lear," "Outlaw King," "Malevolent," "Fighting with My Family," "Little Women" opposite Emma Watson, Meryl Streep, Saoirse Ronan, and Laura Dern, "The Little Drummer Girl," and "Black Widow." The 25-year-old rising actress also has a handful of projects currently in post-production, including "Don't Worry Darling" starring Harry Styles, "Hawkeye," and "The Wonder."