The Truth About Princess Diana's Unique Friendship With Michael Jackson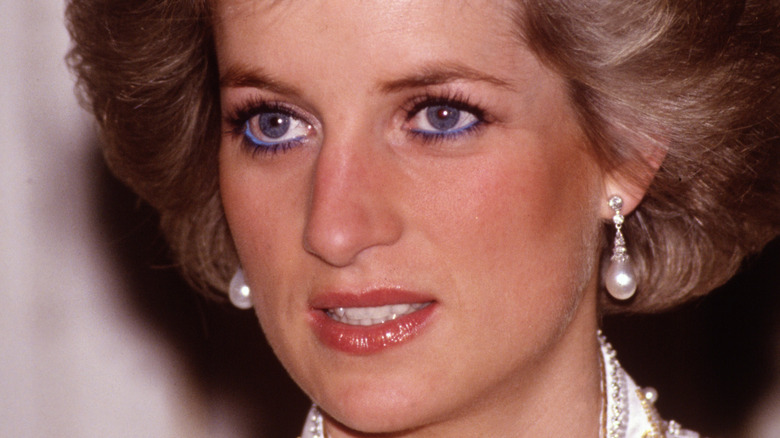 David Levenson/Getty Images
When it comes to unlikely friendships, there are few pairings that seem as bizarre at first glance than Princess Diana and Michael Jackson, but friends they were. After a single meeting face-to-face, the pair went on to build a friendship that spanned nearly a decade. Their dynamic personalities and struggles in the spotlight made for plenty of common ground. Here's a look back on their time together. 
Princess Di and Jackson first met at his July 16, 1988 "Bad World" Tour concert in London and hit it off immediately (per CheatSheet). Diana was a longtime fan and reportedly listened to "Bad" and "Thriller" on repeat in the days leading up to the show, but those weren't his only songs that she enjoyed. In an interview with Barbara Walters nearly a decade later, Jackson shared that he attempted to alter his set list out of respect for the princess but she was having none of it. "I wrote a song called 'Dirty Diana' and it's not about Lady Diana," Jackson said. "It's about certain kind of girls that hang around concerts or clubs, they call them groupies. [Diana] took me away and she said, 'Are you gonna do "Dirty Diana"?' I said 'No, I took it out of the show because of you.' She said, 'No, I want you to do it! Do the song!'"
At the same concert, Jackson gave Diana a donation for Prince Charles' trust as well as some personalized leather jackets for their two sons (per South China Morning Post). 
A lasting friendship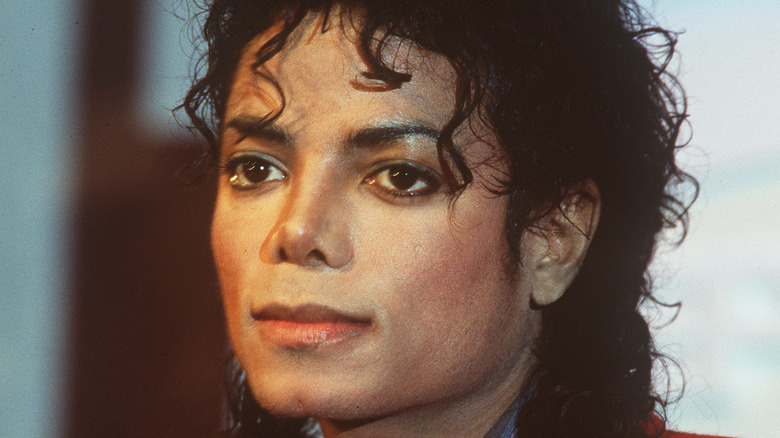 Dave Hogan/Getty Images
Princess Diana and Michael Jackson would not go on to spend any more time together in person, but that didn't stop their friendship from deepening throughout the years. Their easy rapport face-to-face translated well to phone calls and they would stay in touch over the phone. Speaking with German media in 1999 (via Swiss Michael Jackson Community), Jackson shared that Diana would call him in the wee hours of the morning and talk about anything and everything. "We were very close," he said in the interview. "She was extremely close by phone ... I was still married to Lisa Marie [Presley]. Diana woke me up usually late at night ... mostly after three in the morning! And then she held me for hours on the telephone. She talked about children, the press."
And Jackson wasn't the only one to expound on the special friendship between the two A-listers. Jackson's bodyguard Matt Fiddes told Daily Star Online that he thought Jackson was "in love" with Diana based on those phone calls. "[Jackson] felt she was the only person in the world who could understand his life in terms of not being able to go anywhere, and the media stories that got out of hand," he told the publication in 2017. "The intrusion into the private life, having no privacy whatsoever, the children being hounded."
They wouldn't go on to meet again in person, but despite distance and time their friendship persisted until Diana's death in 1997 (per Biography). The friendship surely served them both well.