Anna Kendrick's Strange Interaction With Zac Efron Was Beyond Gross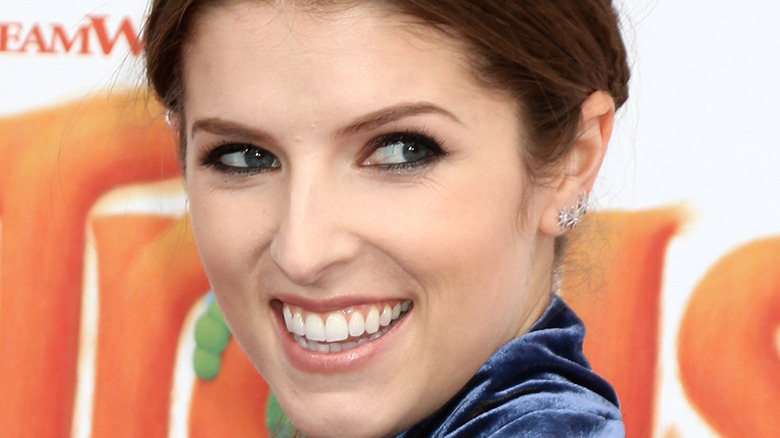 Kathy Hutchins/Shutterstock
Hilarious costars Anna Kendrick and Zac Efron undoubtedly had numerous comedic moments while filming 2016's "Mike and Dave Need Wedding Dates," but one interaction stands out as particularly disgusting. As a part of the film's antics, they were instructed to eat something that sounds gag-worthy, and gag Efron did. Fortunately — or unfortunately, depending on how you look at it — Kendrick was right there beside him through it all. 
As a part of scene prep for "Mike and Dave Need Wedding Dates," all cast members were instructed to eat "fake pig guts" (per The Things). And while Kendrick only pretended to eat hers, Efron went for it. Because a good actor will fully commit to the moment, whatever shape that moment might take. If it were easy, everybody would be doing it. So there's that: art. And high marks to Efron. Of course, there's much more to the story than an actor doing his job.
Friendship with a side of gross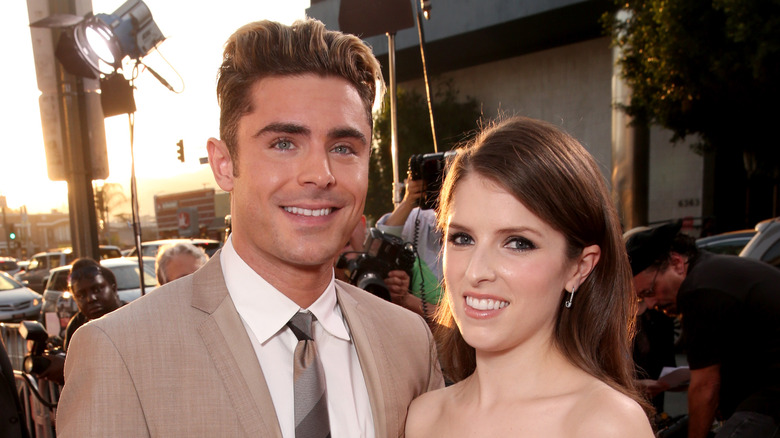 Todd Williamson/Getty Images
Efron's on-screen love interest was wondering how he managed to keep the food down when he turned and vomited it all up — directly onto her feet. Kendrick hasn't given an interview about the exchange, but it makes for one heck of a story nonetheless. What good friendship is without its share of icky moments?
Despite the literal vomit that came between them, Efron and Kendrick remain close friends. Along with a flourishing acting career, Kendrick is also the successful author of a book about her life titled "Scrappy Little Nobody." Efron makes an appearance in the book in the form of a dark joke that accentuates their friendship in a very Anna Kendrick way (per Bustle): "I'm morbidly interested in Charles Manson. I've always wondered what is it about Manson that was so charismatic? Then I met Zac and was like, 'Oh, there it is,'" Kendrick wrote. "I'm glad [Zac] hasn't asked me or anyone else to murder someone for him because I probably would." 
Their powerful chemistry on-screen prompted rumors that they were involved. Unfortunately for 'shippers, Kendrick squashed the rumor in an interview promoting their film. "He's a good guy but for me, he was a little bit of a bad influence," the actress told news.com.au at the time. As fun as it would have been to think that a bit of puke would turn into a lasting love, it doesn't look like that's in the cards for these two. But, all things considered, a lasting friendship after a serious stomach upset is something worth celebrating.