If Your Favorite Bath & Body Works Scent Is Retired, Here's How You Can Still Buy It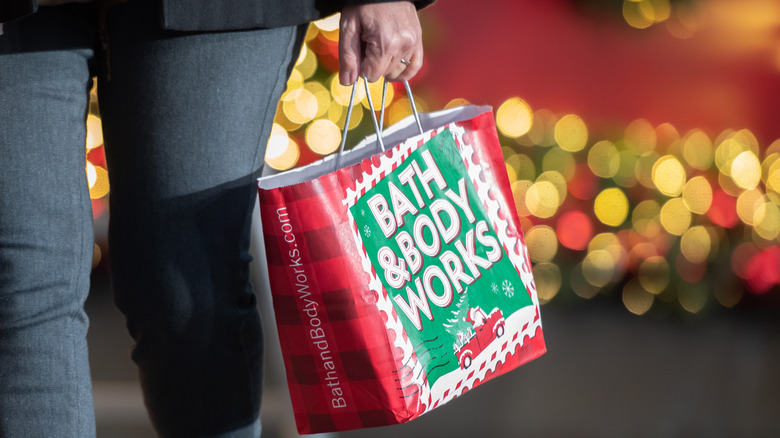 Noam Galai/Getty Images
Bath & Body Works is a guilty pleasure kind of store, but its frequent sales and deals make it okay, right? In either case, the retail giant is known for its revolving catalog of scents for its lotions, soaps, and hand sanitizers, with the consistent introduction of new options to keep people coming back for more. However, this also means that some scents fall to the wayside and get discontinued.
Bath & Body Works' scents are so captivating because of their variety. Some are better than others, but they're generally all pleasant and create entire atmospheres when you smell them. The store itself creates its own atmosphere, too. For example, some believe that if you take an old candle to a Bath & Body Works location, you'll get a new candle for free. Naturally, we had to get to the bottom of whether this is true or not.
But when it comes to discontinued scents, you'd think there's surely a way to find them. After all, some people want seasonal scents all year round, and others find nostalgia in certain smells. There's certainly a market for these products, but let's find out if you can actually still purchase them.
Here's where to find the hidden website for Bath & Body Works' retired products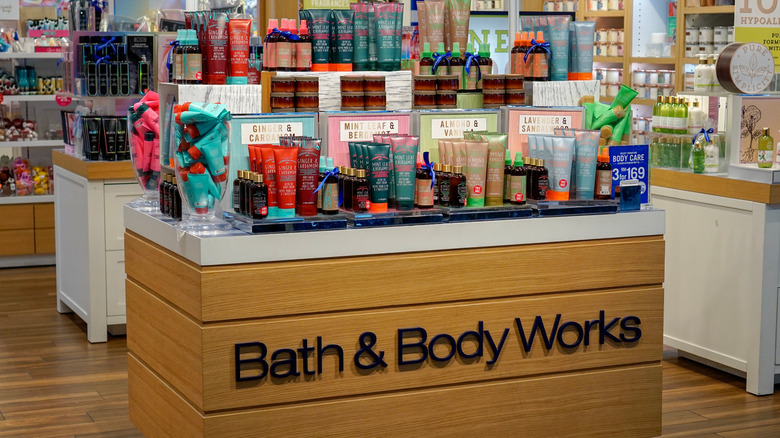 Mohd Syis Zulkipli/Shutterstock
As it turns out, Bath & Body Works realized the market for its discontinued products and has created a page on its website dedicated exclusively to them. According to Insider, the page isn't marketed, but it's available under the "Featured" tab of the website's menu under the "Retired Fragrances" label for anyone who wants to take a trip down memory lane.
The introduction of this page helps bring consumers back into Bath & Body Works' world, but it's worth noting that not every retired item is available on the website. The Retired Fragrances page hosts a slew of options that will be rotated, with different retired options returning in different intervals. Currently listed are classic options such as Waikiki Beach Coconut Body Cream, Cucumber Melon Lotion, Dark Kiss Fragrance Mist, and Sea Island Shore Shower Gel (via Bath & Body Works). 
While these retired options are only available online, there is one major benefit to still purchasing them: The retired fragrances are included in Bath & Body Works sales. Fancy yourself a buy three, get one free sale? Or any of the retailer's other popular sales? You're in luck! Insider reported that you can use these products in the sale, meaning you can stock up on these items for less before they temporarily disappear again. Happy shopping!