Paul Bettany Confesses That He Didn't Think WandaVision Would Be A Hit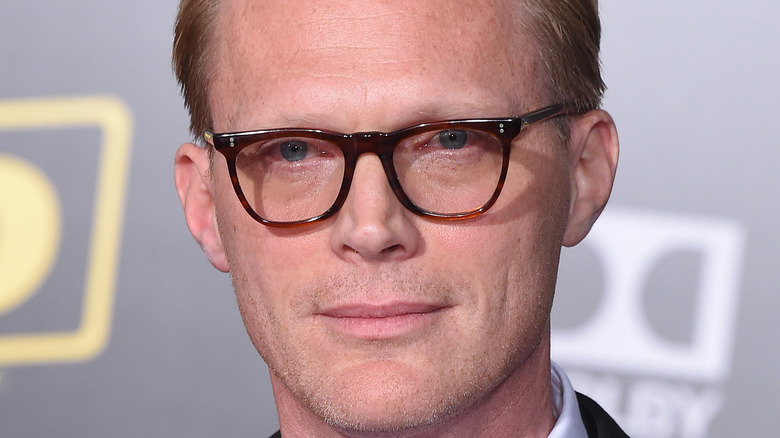 DFree/Shutterstock
"WandaVision" was a major moment for Marvel, representing an important shift in the way the all-conquering conglomerate told stories, particularly with their TV output, long considered the dregs of the extended universe. With a 91% rating on reviews aggregator Rotten Tomatoes, the show was clearly a hit with critics, with the San Francisco Chronicle praising "WandaVision" for "marrying spectacle and emotion" while doing "credit to both its format and its franchise." Meanwhile, lead Elizabeth Olsen made a massive impression. 
As The Ringer noted, "Disney's first MCU series avoids an on-the-nose approach to depicting a woman with superpowers — something other franchises in the genre have long struggled to do." Olsen's character, Wanda Maximoff (aka Scarlet Witch), has endured a doomed relationship with Paul Bettany's Vision across several movies. Bringing the two characters back together for a show that also riffed on classic sitcom setups was clearly a genius idea, but it may surprise you to learn Bettany himself wasn't sold on it at first. 
The British actor thought the idea was pretty crazy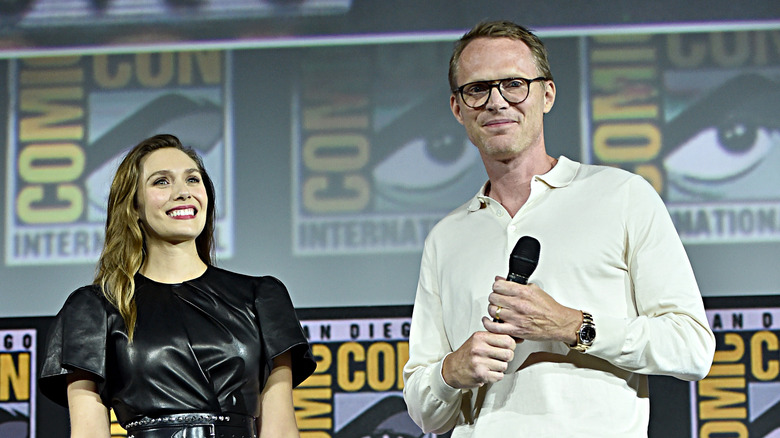 Alberto E. Rodriguez/Getty Images
During a virtual appearance on "The Ellen DeGeneres Show," British actor Paul Bettany responded frankly when asked whether he envisioned "WandaVision" becoming such a big hit. Bettany admitted, "We thought that we were going to be sort of the kooky cousin in the Marvel universe," while also acknowledging, "it's been really extraordinary." The actor added that the diehard MCU fans have made the show into a total "phenomenon," gushing, "I am so thankful for that." He also described working on "WandaVision" and seeing the overwhelmingly positive response to it as an "incredible ride." DeGeneres remarked that it's a difficult premise to explain in a couple sentences, to which Bettany quipped, "I'm wondering how it ever got greenlit," describing the central idea as "mad."
Elizabeth Olsen previously admitted to People that the show, which follows the titular characters as they carve out a life together in suburbia, utilizing the backdrop of various classic sitcoms, "sounds so gimmicky." But she argued the various stylistic choices are "actually part of the storytelling." Evidently, it worked like gangbusters for Marvel fans, who were clamoring to see more of Wanda and Vision's relationship. As Olsen explained, "I always played the sincerity of the film, while everyone else got to have all the fun, jokey stuff." She added, "But this show gives us the time to know her better and see the levity and love in her." It might have been a loopy idea on paper, but the love shone through.