The Truth About Melora Hardin And Gildart Jackson's Marriage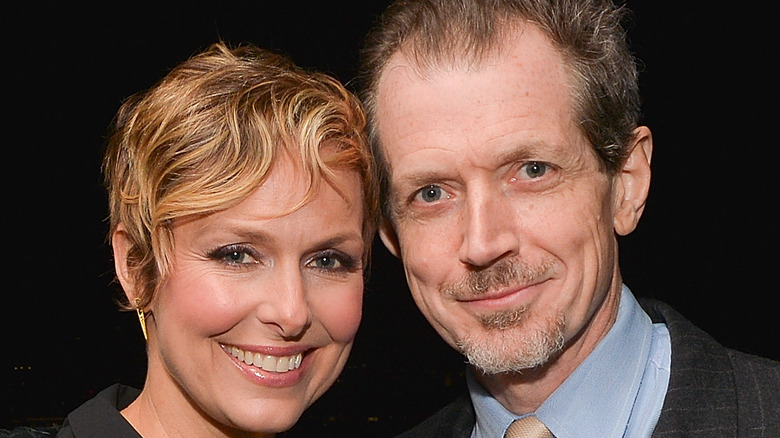 Charley Gallay/Getty Images
In the cutthroat magazine world of "The Bold Type," only one man was a match for brilliant Editor-in-Chief Jacqueline Carlyle: her husband, Ian. He also worked in the business, albeit as a photojournalist, and, as the series went on, he demanded more attention from his workaholic wife. Actors Melora Hardin and Gildart Jackson have crackling chemistry onscreen, but did you know that they're also a longtime couple IRL, too? 
In fact, as a 2017 Facebook post notes, Hardin and Jackson were on set filming scenes for their characters' 20th anniversary on the same day that they were celebrating their own. Clearly, playing a couple who's still madly in love two decades into their marriage came easily to this couple, who, despite both being working actors, are firmly in each other's corners. Suffice to say, no TV writer could dream up a romance this swoon-worthy.
The actors met and connected through work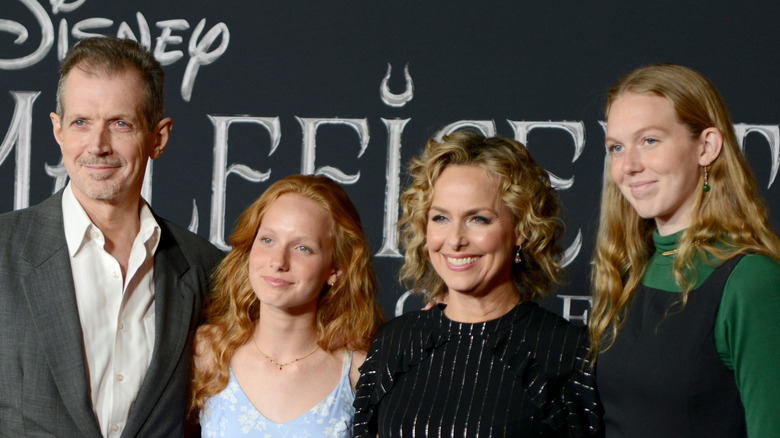 Featureflash Photo Agency/Shutterstock
According to People, actors Melora Hardin and Gildart Jackson first crossed paths at a wrap party for an unnamed movie. "That was kind of an office romance because sets are my office," quipped Hardin, who previously starred in "The Office." They married in 1997, per People, and subsequently welcomed two daughters, Rory and Piper, who, as HuffPost notes, are burgeoning actors themselves. 
In fact, the foursome took part in "You," a 2009 movie not to be confused with the hit Netflix series "You" (which would be a highly inappropriate family project). As Jackson enthused, "Our kids will always have 'You' ... to watch, to show their friends as they grow up, to remember what it was like when our family set sail on the high seas." 
Hardin directed, acted in, and produced the project, while Jackson wrote the screenplay, co-produced, and co-starred in it. In general, he acknowledged not acting quite as much as Hardin. However, Jackson sees it as a positive since, much like his "Bold Type" character, the British star gets to spend more time at home with the girls as a result. He added: "Actors get paid well so we are fortunate enough to be able to afford a nanny when we both need to be doing other things. Our lives as actors dovetail very well with our lives as parents."
Collaboration is key for Melora Hardin and Gildart Jackson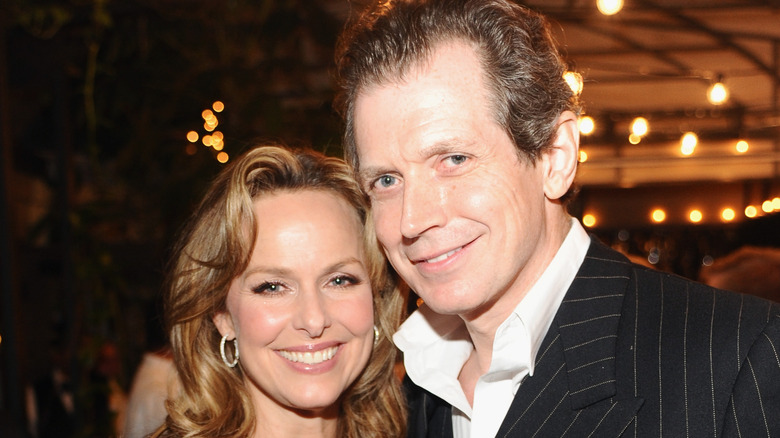 Stefanie Keenan/Getty Images
Working together clearly suits the couple, with Melora Hardin telling 9Entertainment in 2020 of her husband playing her onscreen hubby, "It couldn't have been better casting." She enthused, "It's always a joy to work with someone that you know as well as we know each other. We've been married almost 23 years now and we've known each other for 36 years. So we definitely know each other really, really well. And there's nothing better than working with someone that's your main man, your main fan, your main support system." 
Gildart Jackson, meanwhile, understandably found filming the breakdown of the Carlyles' marriage in "The Bold Type" incredibly difficult, as he admitted to Meaww. 
Elsewhere, the couple collaborated on an audiobook series, "Dreamscape," in 2021. "We're working together [and] supporting each other in that," Hardin told Us Weekly. Jackson was also helping her through the grueling process of competing on "Dancing with the Stars." "He is here as a shoulder to cry on when I get absolutely despondent and exhausted and overwhelmed," she said. 
There's no doubt about it: All these years later, these two remain each other's biggest fans and supporters.